The Mariners have toasted grasshoppers on the menu and they sold out during their home opener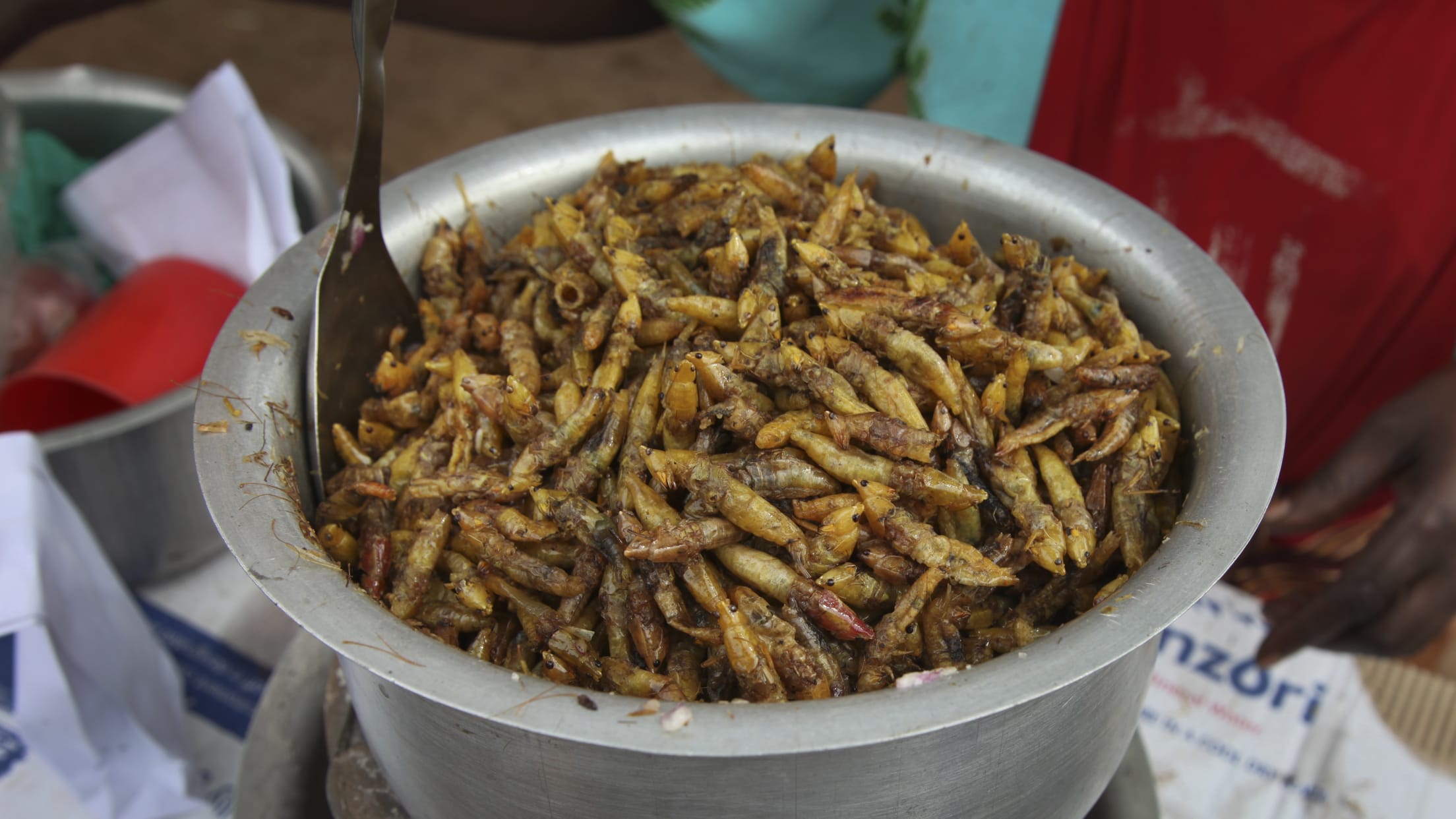 Every season, teams add new menu items at their home ballparks. This season, perhaps no addition captured as much attention as the Mariners' announcement that toasted grasshoppers would be featured as a new offering at Safeco Field. The grasshoppers are toasted with a chili-lime salt seasoning, making them both crunchy and zesty.
Though definitely a departure from the traditional ballpark fare of hot dogs, peanuts and Cracker Jack, the toasted grasshoppers seem to have been well-received by the Seattle community.
So we tried the grasshoppers at safeco today. #WhereIRoot @Mariners pic.twitter.com/RNLoka8Zio

— Alejandra (@alejandraruiz29) April 10, 2017
Hey @Mariners, the grasshoppers aren't bad! https://t.co/jBTMTKME6r

— David Krueger (@Krueger_David) April 10, 2017
Okay. I ate one - chili fried grasshopper at Safeco Field. Crunchy and spicy. @MLB @Mariners @HeathersBike pic.twitter.com/5IK82UyKK0

— Joyce Kehoe (@JoyceKehoe) April 10, 2017
They were so well-received, in fact, that they sold out!
Mariners broadcast reporting that the grilled grasshoppers have sold out.

— David Schoenfield (@dschoenfield) April 10, 2017
Before the ballpark sold out of this new must-have food item, though, one M's fan and Root Sports Northwest's Angie Mentink did a taste test, and ... they liked it:
With Monday being the Mariners' home opener (which they won, 6-0, over the Astros), they were likely caught unaware about the popularity of their new concession. We would expect them to have a deeper stock going forward.