The Marlins will sport teal throwback jerseys in June to honor the 1993 season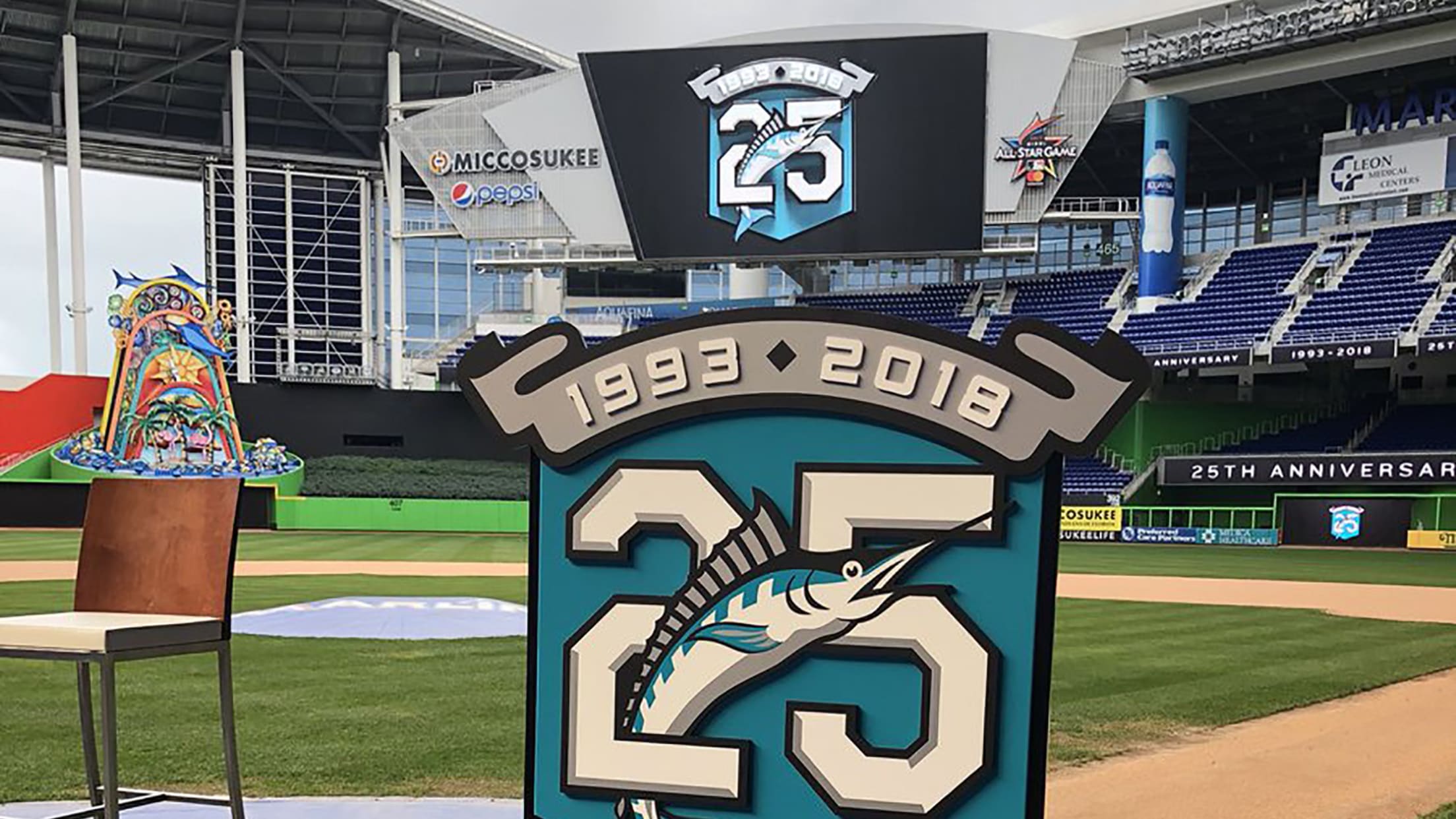 It's been a while since the Marlins sported teal jerseys. As a matter of fact, the team hasn't worn its original uniform colors since 2003, the season the Marlins moved away from the teal. But in honor of its 25th anniversary this year, the club will wear commemorative threads that will take you back in time.
On Tuesday, the Marlins announced that a special throwback jersey will be worn by the team during a series against the Padres, June 8-10 -- and they look pretty awesome:
A special throwback jersey will be worn in June @Marlins pic.twitter.com/m7l9qFE1UJ

— Joe Frisaro (@JoeFrisaro) February 6, 2018
Marlins CEO Derek Jeter revealed the logo to the media and was joined by the 1993 Opening Day starter, Charlie Hough:
Derek Jeter and Charlie Hough during logo ceremony @Marlins Honoring 1993 pic.twitter.com/1GkSUEhEbq

— Joe Frisaro (@JoeFrisaro) February 6, 2018
To add to the theme, Marlins Park will "turn back the clock" that weekend with $4 tickets at Vista Level for all three games -- the same price as an adult general admission ticket on Opening Day in 1993.
What do you think of the throwbacks? Let us know in the comments below!