Which MLB fanbase is the most content, happy and carefree?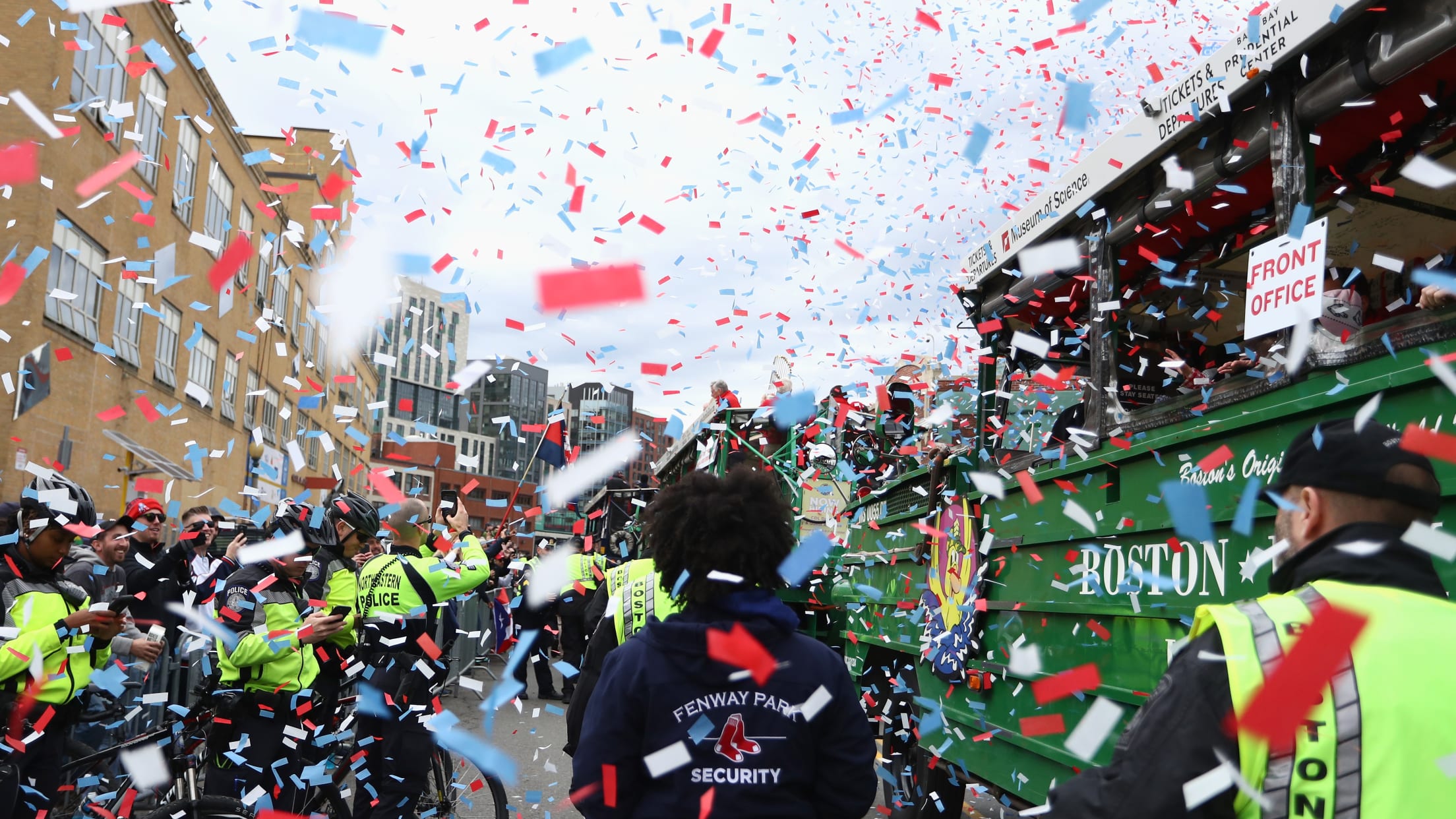 Happiness is a fleeting thing. It's an idea that comes and goes. But as the baseball season returns, every fan has the basis for happiness: Hope. Everyone has at least that little spark inside of them that thinks, "Maybe, just maybe, everything will go right and we'll win the World Series."
You usually hear about the most miserable franchises, but who wants to wallow around in the mud like pigs? So, we're going to take a bit of a different tactic. Who is the most contented? Which fanbase has the most to be happy about and is entering the 2019 as hopeful and free from stress as possible?
We'll go from the least contented to the most.
30. Baltimore Orioles
They'll have the top pick at the Draft this summer. And hey, that's nice! But the team is almost guaranteed to lose over 100 games, and Chris Davis -- fresh off one of the worst seasons in Major League history (his .539 OPS was the same as Jesus Aguilar's slugging percentage) -- is slotted in a starting spot.
But was it not Kierkegaard that argued "watching a bad baseball team frees you from wins and losses and allows you to judge the game solely on the merits of entertainment?" (Note: It was not Kierkegaard.)
29. Seattle Mariners
The team hasn't gone to the postseason since 2001, when it set the American League record for wins in a season ... and then lost in the ALCS. Now, general manager Jerry Dipoto started a new rebuild, admitting that the roster wasn't going to cut it.
At least they'll have Ichiro when the season starts in Japan. More Ichiro is always good.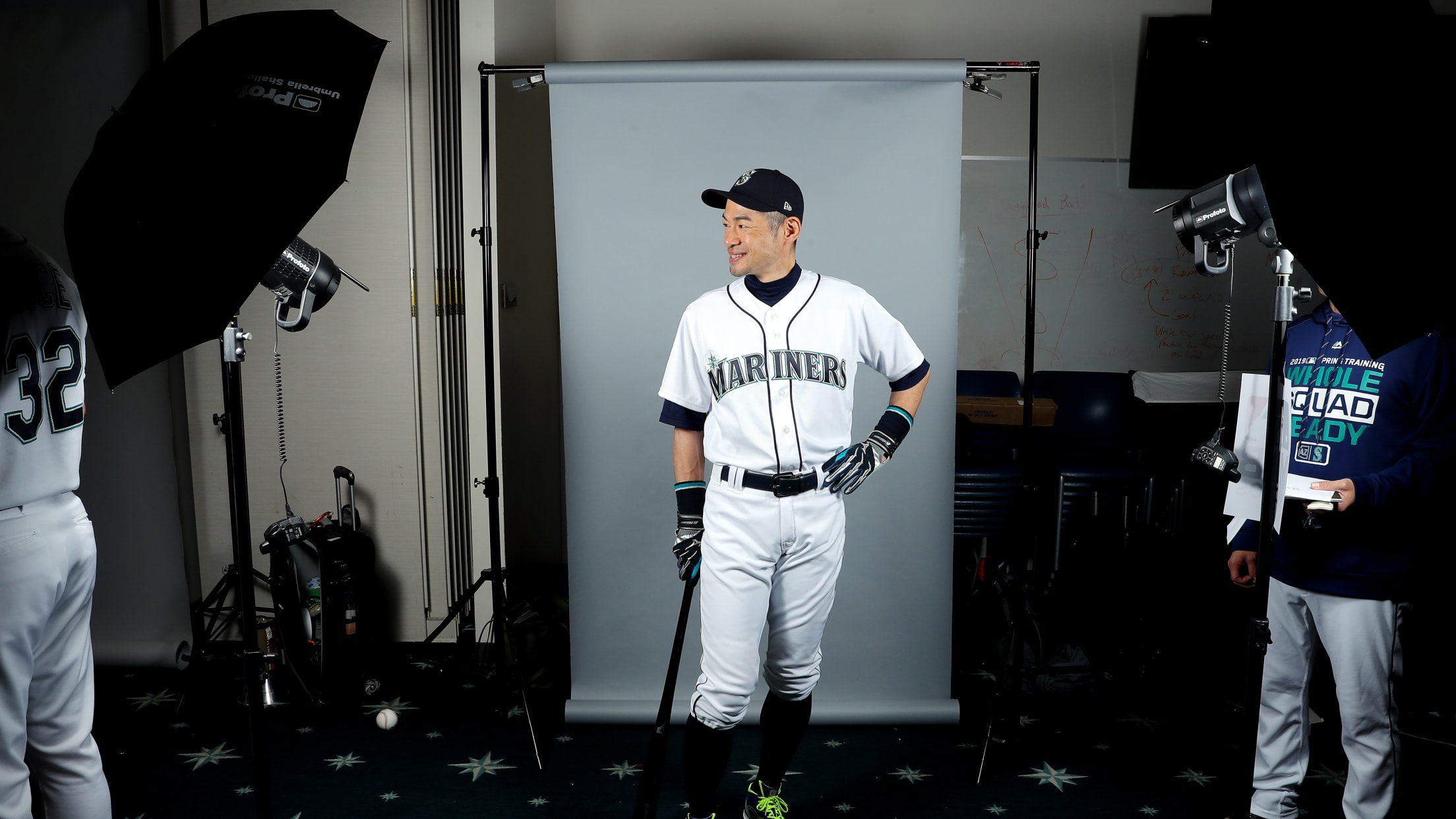 28. Miami Marlins
After sending away Giancarlo Stanton, Christian Yelich and Marcell Ozuna last winter, the Marlins finished clearing house by dealing J.T. Realmuto and removing the Home Run Sculpture. On the plus side, the farm system has two, count 'em, two Victor Mesas in Victor Victor Mesa and Victor Mesa Jr.
27. Pittsburgh Pirates
From 2013-15, the Pirates were one of the best teams in the league, topping out with 98 wins in 2015. Unfortunately, that was only good enough for one Division Series loss and two Wild Card Game exits. While the rotation is solid, fans might be upset about another winter going by without adding much talent.
26. Texas Rangers
The Rangers started the decade with back-to-back World Series losses and now have to climb out of one of the hardest divisions in baseball without Adrian Beltre to at least make the losing fun. At least the plans for a new stadium look pretty cool and will mean no more sitting in 110-degree midsummer heat.
25. Detroit Tigers
The Tigers were a dominant force in the AL Central for half a decade. But players age and decline, and nothing can remain forever. Hopefully, Miguel Cabrera will defy the gods and hit like a man half his age next season. At least former Tigers Justin Verlander and David Price got World Series rings -- something Detroit failed to do during its mid-aughts heyday.
24. Cleveland Indians
OK, I know, the Indians have won three consecutive AL Central titles, but they also haven't won a World Series since 1948. While the rotation is among the best in the game, Cleveland watched as Michael Brantley left and the team didn't do much to replace his production in the lineup. If they don't win the World Series this year, it could be another decade before they're in good position to do it again.
23. Arizona Diamondbacks
The last few years have been some odd ones for the team, with plenty of front office upheaval and a surprise 93-win season in 2017. Last year, the team fell apart down the stretch, so it blew up the core. While the stars like Zack Greinke are expected to be on the trade block this year, the team has made it a habit of competing when it shouldn't, so who knows what will happen.
22. Chicago White Sox
The future is coming, and it's coming fast. It's not hard to imagine a bright future with an outfield featuring Luis Robert and Eloy Jimenez.
21. Toronto Blue Jays
The Jose Bautista bat flip will have to live on in memory -- much like Joe Carter's walk-off -- until Vlad Guerrero Jr. can lead the next great Jays team.
20. New York Mets
The Mets added a bunch of talent this winter under new GM Brodie Van Wagenen, including acquiring Robinson Cano and Edwin Diaz from the Mariners. Still, if a rotation featuring Jacob deGrom and Noah Syndergaard doesn't have more to show for it than one World Series loss, it's not going to cut it for these fans. Plus, it's the Mets and a happy Mets fan probably doesn't count as a Mets fan. It's their identity.
19. Washington Nationals
Can Patrick Corbin, Stephen Strasburg and Max Scherzer do something that Harper was never able to do -- namely, get past the first round of the playoffs? That's the question that causes existential dread in Nationals fans.
18. Cincinnati Reds
The Reds haven't gone to the postseason since a Wild Card Game loss in 2013. After four years of 90-plus loss seasons, the Reds went and snagged about a half-dozen players while the rest of the baseball world slept. Alex Wood, Matt Kemp, Yasiel Puig, Sonny Gray and the idea of doing something makes things fun.
17. Oakland Athletics
The team somehow -- I'm still not exactly certain how -- won 97 games. Unfortunately, that wasn't enough to finally silence the (ever smaller) chorus of "Billy Beane's stuff doesn't work in the postseason." This year, the team will try to repeat with a rotation made out of yarn, twigs and spit. For every other team, that would be a rough year. For the A's? Probably another Divisional Round appearance.
16. Los Angeles Angels
There's a lot of enjoyment a fanbase can get out of watching Mike Trout line up in center field every day. It's even more fun when Shohei Ohtani is in the lineup. Unfortunately, that has to be tempered with the knowledge that neither one will likely be playing baseball in October.
15. Tampa Bay Rays
The little team that could. Fans can both embrace the low budget, figure-out-the-game-from-the-edges beauty of things like using an opener while also being frustrated that maybe bringing in a few more free agents could be enough to win the division.
14. Atlanta Braves
The team is fresh off a surprise NL East win and it has Rookie of the Year Award winner, potential MVP Award winner and all-around exciting freak-of-nature Ronald Acuña Jr. in the outfield. But when an entire decade of division titles led to only one World Series championship, fans are still hoping for a whole lot more.
13. New York Yankees
They broke the record for most home runs in a season last year and could probably top that this season. There's an argument to be made that they're the best team in the league! But until the Yankees top the Red Sox for the most World Series titles in the 21st century, they can never be happy.
12. Minnesota Twins
The Twins surprised in 2017 and disappointed last year. But, the grand difference was seven games. The Twins are giving fans plenty to look forward to next season -- especially as Byron Buxton's Spring Training performance gives us every reason to believe that this is the year he puts it all together.
11. Los Angeles Dodgers
On the one hand, you have a fanbase that is desperate for a World Series, having seen the team die in the Fall Classic two years in a row.
On the other, it's hard to get all that upset when you've gone to two consecutive World Series. Still, on the other other hand, their No. 1 rival won three World Series in the last decade. So ...
10. Chicago Cubs
Point: Fans might be a little upset by the lack of offseason moves by the team. Counterpoint: Ending a 100-year World Series drought will keep them sated for roughly 98 more years.
9. Kansas City Royals
The Royals may lose 100 games, but they might also steal roughly 500 bases. While that may not sound great, the team is still basking in the glow of the 2015 World Series title and that glow should keep fans happy and warm for at least one more year.
8. Colorado Rockies
Add in one shake of Nolan Arenado -- a 40 home-run defensive whiz -- with the best pitching staff in Colorado history. Seriously, somehow the Rockies found a way to make pitching work. That's something even the folks at CERN couldn't figure out and makes the games as watchable and exciting as they've ever been.
7. San Diego Padres
A stocked farm system led by once-in-a-generation-talent Fernando Tatis Jr. and the biggest free-agent signing in team history? Combine that with the gorgeous views and beautiful weather and this is as happy as you can get before a season when you'll probably struggle to win 80 games.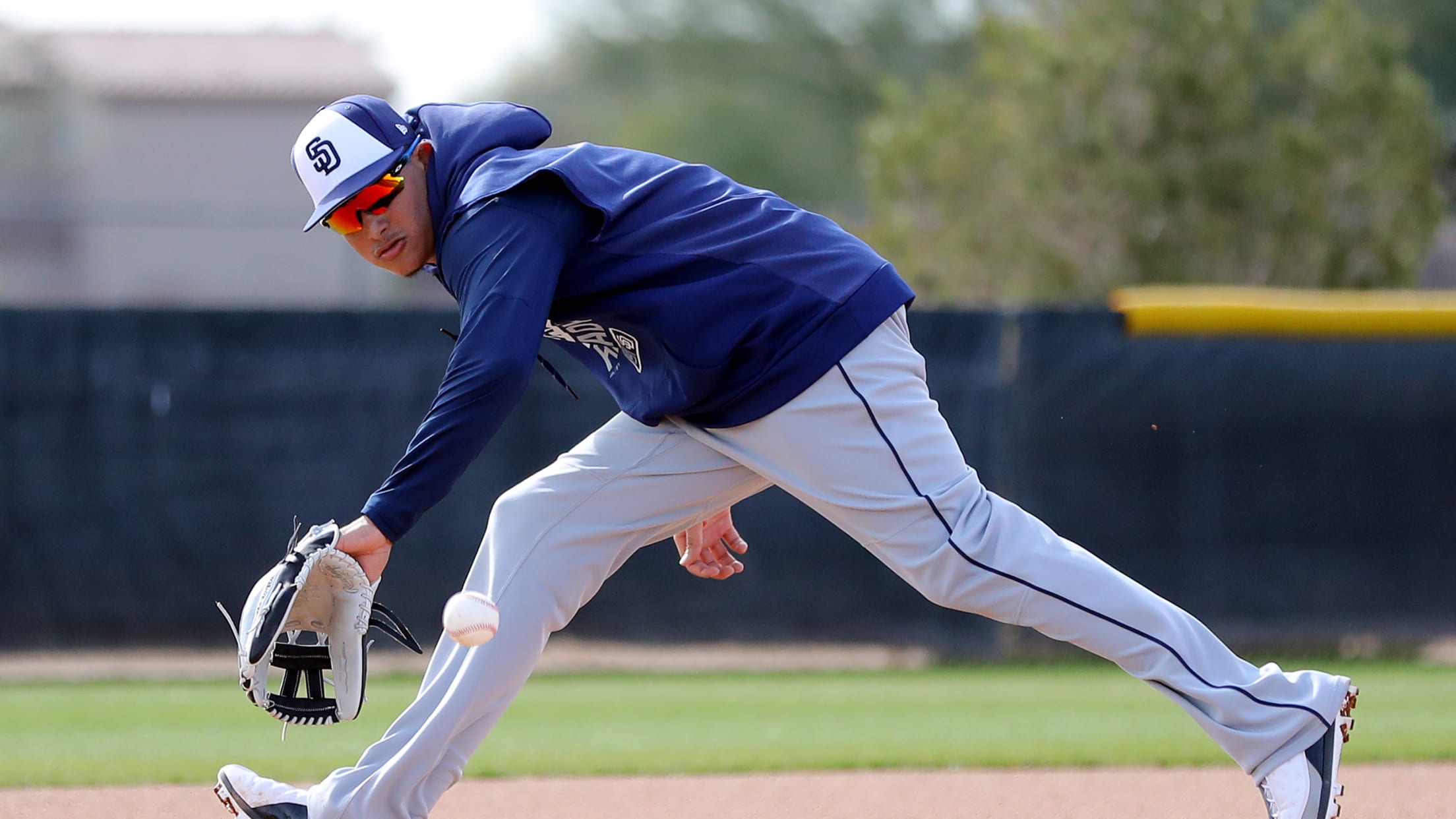 6. San Francisco Giants
The team isn't expected to be great this year. Stars like Madison Bumgarner might be traded. However, the Giants fanbase is also relatively relaxed (as far as any fan base can be relaxed) and understands that when you win three World Series in five years, there's going to be a period of ... not winning a World Series.
5. St. Louis Cardinals
Close your eyes and guess when the last time the Cardinals dropped below .500 was. Go ahead, try. OK, since I can't actually see you or hear your guess, I'll just tell you: 2007. That's practically a lifetime ago. And yet, despite the lack of high Draft picks, the team just keeps on going. Miles Mikolas, a shrewd signing out of Japan last season, is locked up to be the staff ace far into the future and the team just brought in America's First Baseman, Paul Goldschmidt. It's hard to be unhappy when every summer is a good one.
4. Milwaukee Brewers
The Brewers are one of baseball's last remaining franchises to never win a World Series. That means fans could have plenty to be anxious about. However, the Brewers have also shown a willingness to push the chips and chase that dream, rewarding the Milwaukee faithful. Last year, they brought in Christian Yelich, who went on to win the MVP Award, and Lorenzo Cain before fishing one game shy of the World Series. This year, they brought in Yasmani Grandal and fans are ready to load up and try again.
Having your faith repaid goes a long way in these rankings -- whether you emerge victorious or not.
3. Philadelphia Phillies
Philadelphia sports fans are a strange bunch. In some ways, they can be considered the most rabid fans in all of sports and yet, if you get them to believe in you, they'll ride with you until the very end. How else could the succession of losing that the 76ers endured birthed a town rallying cry in "Trust the Process?"
Phillies fans trusted their baseball team's own process and, after a disappointing collapse left them with 80 wins last year, had their faith rewarded. The team's managing partner John Middleton spent "stupid money" this offseason and acquired J.T. Realmuto, signed Andrew McCutchen and, oh yeah, brought in Bryce Harper for the next 13 seasons.
2. Houston Astros
The Astros brought in Michael Brantley this offseason and that was about it. But when the team is as loaded as the Astros are in every position and are strong favorites to represent the American League in the World Series -- two years after the first World Series championship in team history -- what else can they do?
1. Boston Red Sox
Four World Series titles this millennium will do that. Mookie Betts' smile in the outfield can also calm even the most aggressive of fans.