Look back on 2017 with the most popular Cut4 stories of the year
Over the past calendar year, we have brought you stories of on-field oddities, players' off-field activities, the post-World Series winning adventures of the Cubs and Astros, inspired promotional theme nights and much more.
We crunched the numbers and pulled out 10 of the most popular Cut4 stories of the past year. Enjoy a chronological look at the year that was, as you look ahead to 2018.
The first Chicago-born baby of 2017 has a Cubs-themed name
Young Wrigley Rose Dalbey was the first baby born in a Chicago-area hospital in 2017, and her parents named her after the Friendly Confines -- but, they were quick to remind us: They already decided on the name well before the Cubs actually won the World Series.
Why is a game 9 innings? These are the backstories behind baseball's iconic rules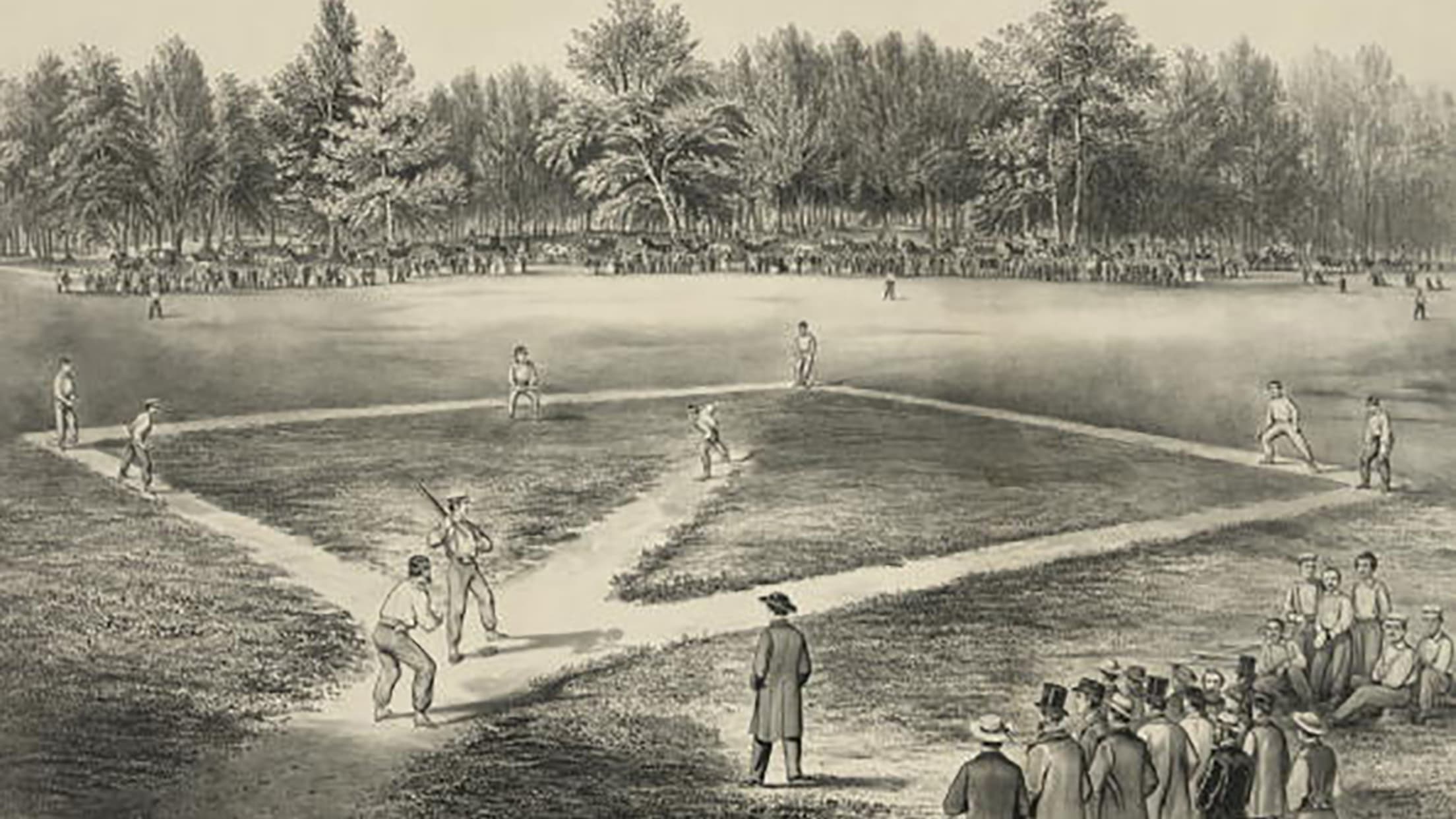 The rules of baseball help give the sport its singular identity. Rules such as "why games are nine innings," "why pitchers throw overhand," "how home plate got its shape" and more shed light on the intricacies and minute details that have helped form the game as we know it today.
Kris Bryant got married this weekend, and the photos are extremely glamorous
The official photos from Kris and Jess Bryant's wedding are definitely #WeddingGoals material for the rest of us:
Michael Kopech hit 110 mph during his first max-velocity workout of the year
110 mph! White Sox fans have plenty to be excited about regarding 21-year-old reliever Michael Kopech, who made it to Triple-A Charlotte this past season.
First day of max velocity throws for @MichaelKopech5 .... Is 110mph good? 🐐 #APECmlb pic.twitter.com/bJAIUIEIn2

— APEC (@teamAPEC) January 17, 2017
Aaron Judge obliterated a new flatscreen TV during BP, then went yard twice during the game
Imagine setting up a new fan terrace (complete with flatscreen TVs) well beyond the wall in center field. You'll be safe, right? Probably, yes -- just as long as baseball obliterator Aaron Judge isn't around:
Aaron Judge destroyed a baseball that then destroyed a TV in one of the @Yankees new outfield terraces.

Wow 😮😮 pic.twitter.com/GkKilEJ4hF

— Matthew Stucko (@MatthewStucko) May 2, 2017
The Cubs went on an 'Anchorman'- themed road trip, because of course they did
Cubs manager Joe Maddon runs a tight ship in Chicago -- but that ship often features fun, themed outfits for road trips. And in late May, the Cubs donned their best Action News Team costumes for a trip to San Diego, which of course was where Ron Burgundy and his on-air co-stars hailed from in the 2004 comedy hit.
We look good, we look very good! pic.twitter.com/Vk22JckhYy

— Anthony Rizzo (@ARizzo44) May 25, 2017
Carlos Beltrán has spent most of the season at DH, so the Astros held a funeral for his glove
Carlos Beltran's return to the Astros in 2017 ended in a triumphant (and tear-filled) World Series victory and transition to retirement. And, considering he almost exclusively came off the bench or served as the designated hitter, his Houston teammates saw fit to bid farewell to his glove with an on-field funeral:
What's going on here? A fake memorial service for Beltran's glove. He hasn't played OF in quite some time. pic.twitter.com/HDjxwOBsgT

— Brian McTaggart (@brianmctaggart) July 17, 2017
Addison Russell kindly replaced a fan's nachos after a foul ball mishap
Sit close to the action, good things can happen. In the case of this Cardinals fan, getting up close and personal with Cubs shortstop Addison Russell led to a bit of a cheesy, sticky mess ... but also a fantastic and special memory.
Carlos Correa was the happiest man alive during the Astros' World Series Game 5 walk-off
Game 5 of the World Series was a ridiculous, madcap game that ended in walk-off fashion when Alex Bregman slapped a walk-off hit against Kenley Jansen to give Houston a 13-12 win in 10 innings. And yes, Carlos Correa was pretty excited about it:
Carlos Correa celebrated the Astros' World Series title by proposing to his girlfriend on the field
How would you celebrate in the minutes after winning a World Series title? If you're Correa, you interrupt your own on-field interview with Ken Rosenthal by proposing to your girlfriend for all to see:
Carlos Correa proposed to his girlfriend on the field during the celebration. (She said yes) pic.twitter.com/ooDIlM8SlA

— Alyson Footer (@alysonfooter) November 2, 2017