The Orioles became the first professional sports team to wear Braille jerseys
The Orioles hosted the Blue Jays for a regular, regular-season game on Tuesday night. Camden Yards looked as beautiful as always, fans were munching on crab dip and waffle fries and baseball players were playing baseball.
But there was one cool, new added element to the uniforms of the home team. The Orioles had their team and player names spelled out in Braille -- becoming the first team in professional sports history to do so.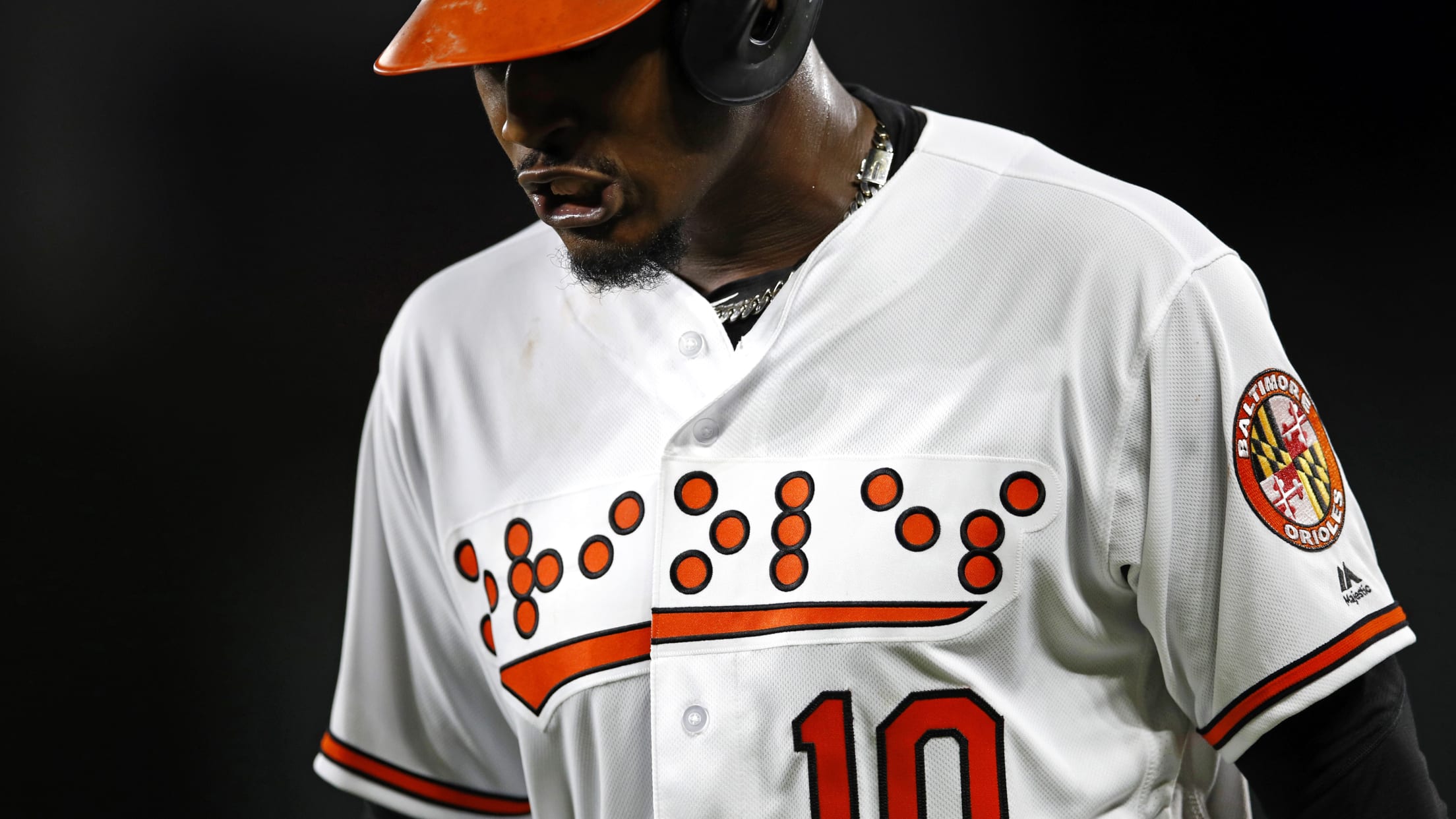 Tonight, in recognition of the 40th anniversary of the @NFB_voice moving their national headquarters to Baltimore, we'll host National Federation of the Blind Night. #Orioles players and coaches will wear specially-designed jerseys with Braille lettering. #Birdland pic.twitter.com/XTJmjp6KoG

— Baltimore Orioles (@Orioles) September 18, 2018

Fans were also given Braille alphabet cards so they could spell out their favorite players.
As you probably read in the tweet above, the O's were celebrating the 40th anniversary of the National Federation for the Blind moving its headquarters to Baltimore. MLB.com correspondent Rich Dubroff spoke to blind season-ticket holder Bill Sciannella, who was much appreciative of the gesture and, of course, likes dingers just as much as the next person.
"My favorite part is when they hit a home run and everybody goes crazy," Sciannella said.
Yes, that is very fun.
Teams in this article:
Players in this article: