The Padres called up Minor League home run leader Franmil Reyes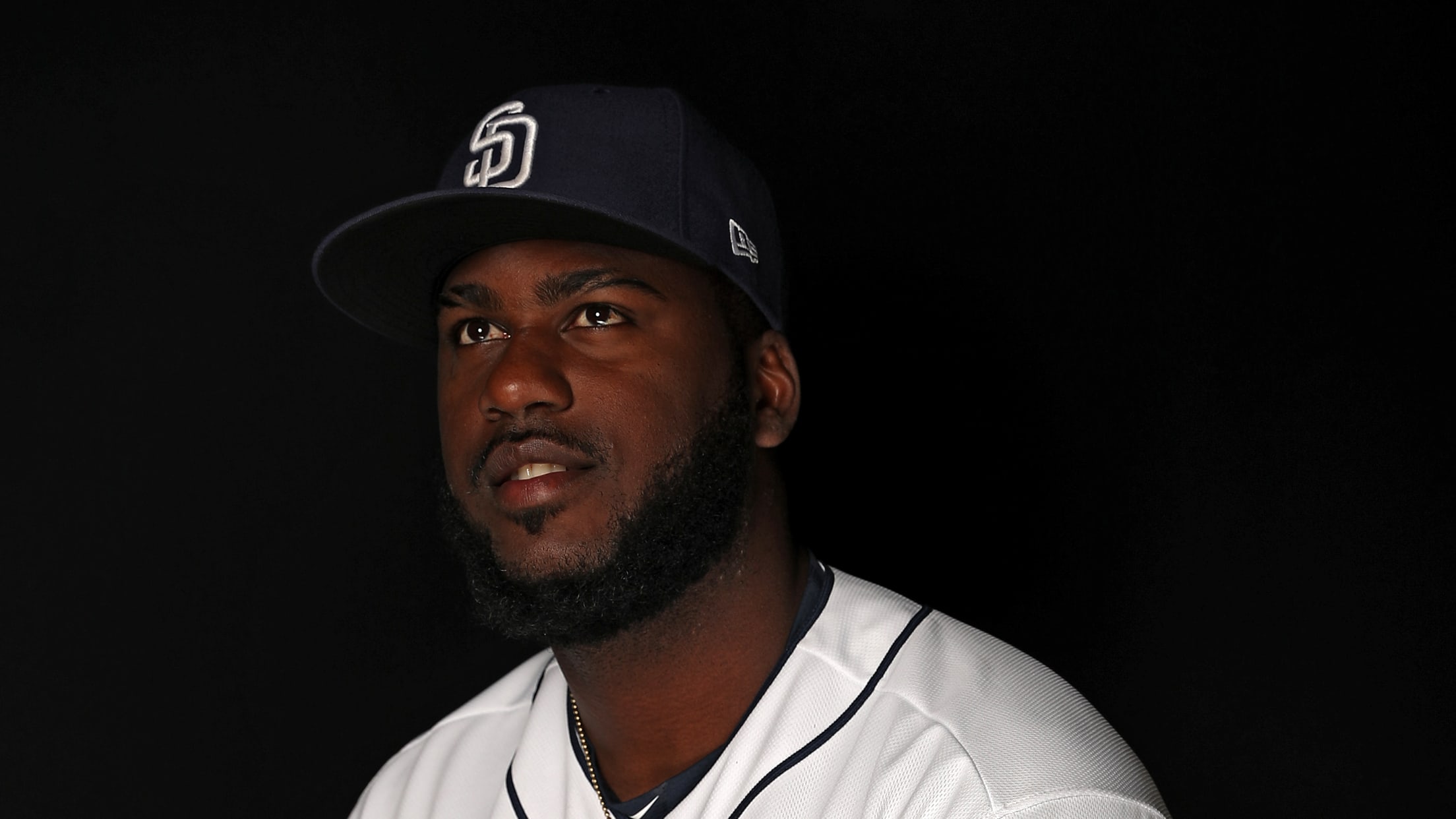 With 36 home runs so far in 2018, the Padres are tied with the Dodgers for the fourth-fewest home runs in baseball. On Sunday, the Padres may have taken a big step toward moving up on that leaderboard by calling up the Minor Leagues' current home run leader, Franmil Reyes.
The 6-foot-5 23-year-old outfielder has 14 home runs in just 35 games this season for the El Paso Chihuahuas, the Padres' Triple-A affiliate. That includes the following five-game stretch in which he hit 8 dingers:
#Padres prospect Franmil Reyes' (@La_Mole_13) week:

5/2 - 2-for-3, 2 HRs, 2 RBIs
5/3 - 3-for-4, 2 HRs, 4 RBIs
5/4 - 3-for-4, 2 HRs, 3 RBIs
5/5 - 3-for-4, HR, RBI
5/6 - 3-for-5, HR, 3 RBIs@Padres @epchihuahuas

STORY: https://t.co/SlbhZYQ8IA
WATCH: https://t.co/hps5xFgdk6 pic.twitter.com/AKDAtlHftD

— Minor League Baseball (@MiLB) May 7, 2018
The first home run of that stretch went a long way:
VIDEOS: @La_Mole_13 Back pic.twitter.com/knAdZy8ZgL

— El Paso Chihuahuas (@epchihuahuas) May 2, 2018
Back in Spring Training, Reyes showed off his power hitting for an 1.091 OPS with two home runs in 11 Cactus League at-bats. He showed off his opposite field power there, too:
Prior to his callup, Reyes had reached base safely in 14 consecutive Triple-A games and recorded a hit in 12 of his last 13. On the season, he's hitting .346 with a 1.180 OPS.
With his arrival, the Padres will have three Dominican outfielders under the age of 24 on their Major League roster with Reyes, Manuel Margot and Franchy Cordero. With Cordero 21st in average exit velocity, this Padres outfield could be very fun to watch.