The Padres hosted Joey Chestnut and others for a messy ice cream sandwich eating contest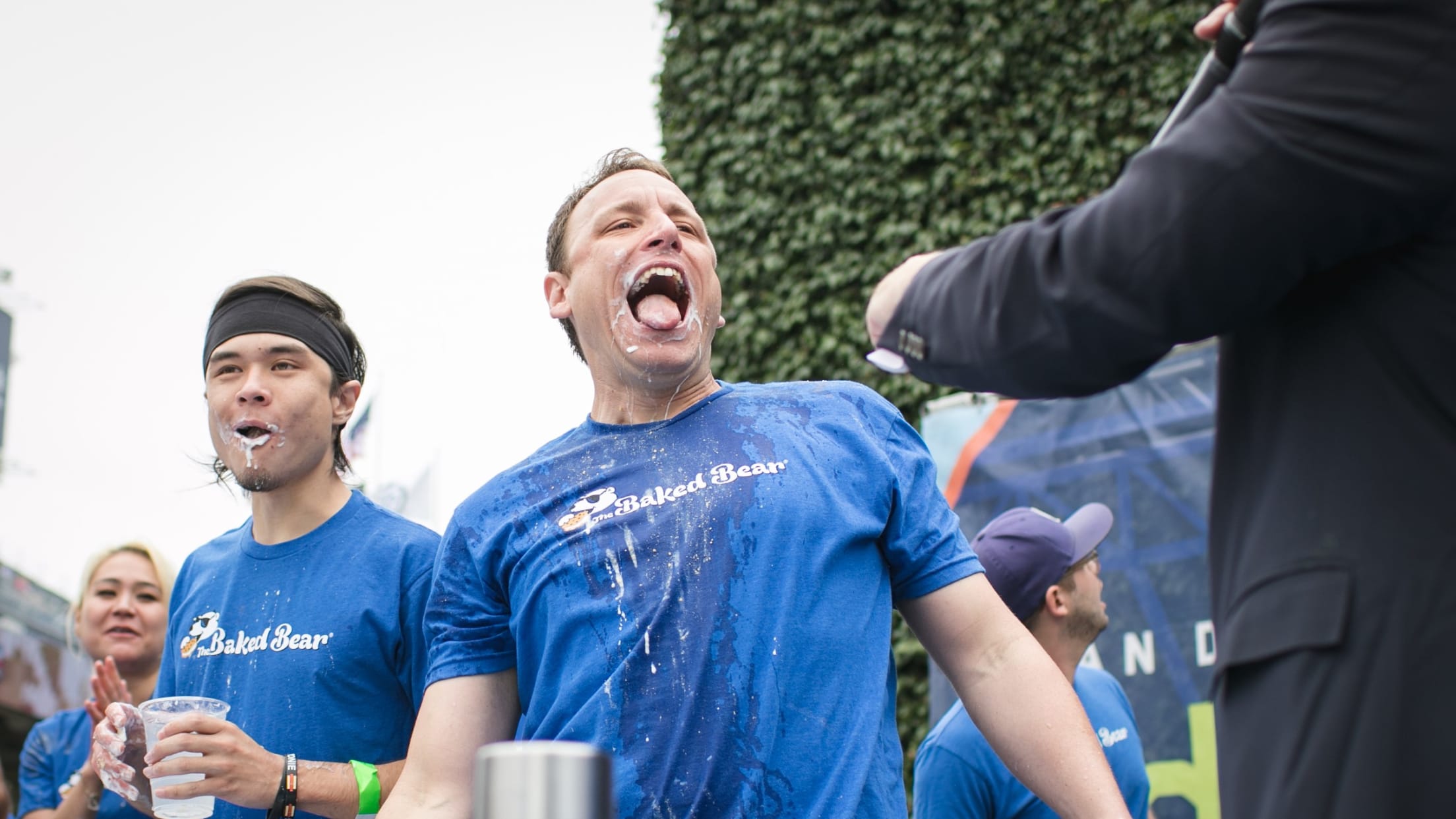 Prior to Sunday afternoon's game against the Rockies, the Padres hosted an ice cream sandwich eating contest featuring the top two competitive eaters in the world -- Joey Chestnut and Matt Stonie.
The competition was fierce as Stonie and Chestnut attempted to shove as many frozen dairy products down their gullets as possible within a limited amount of time.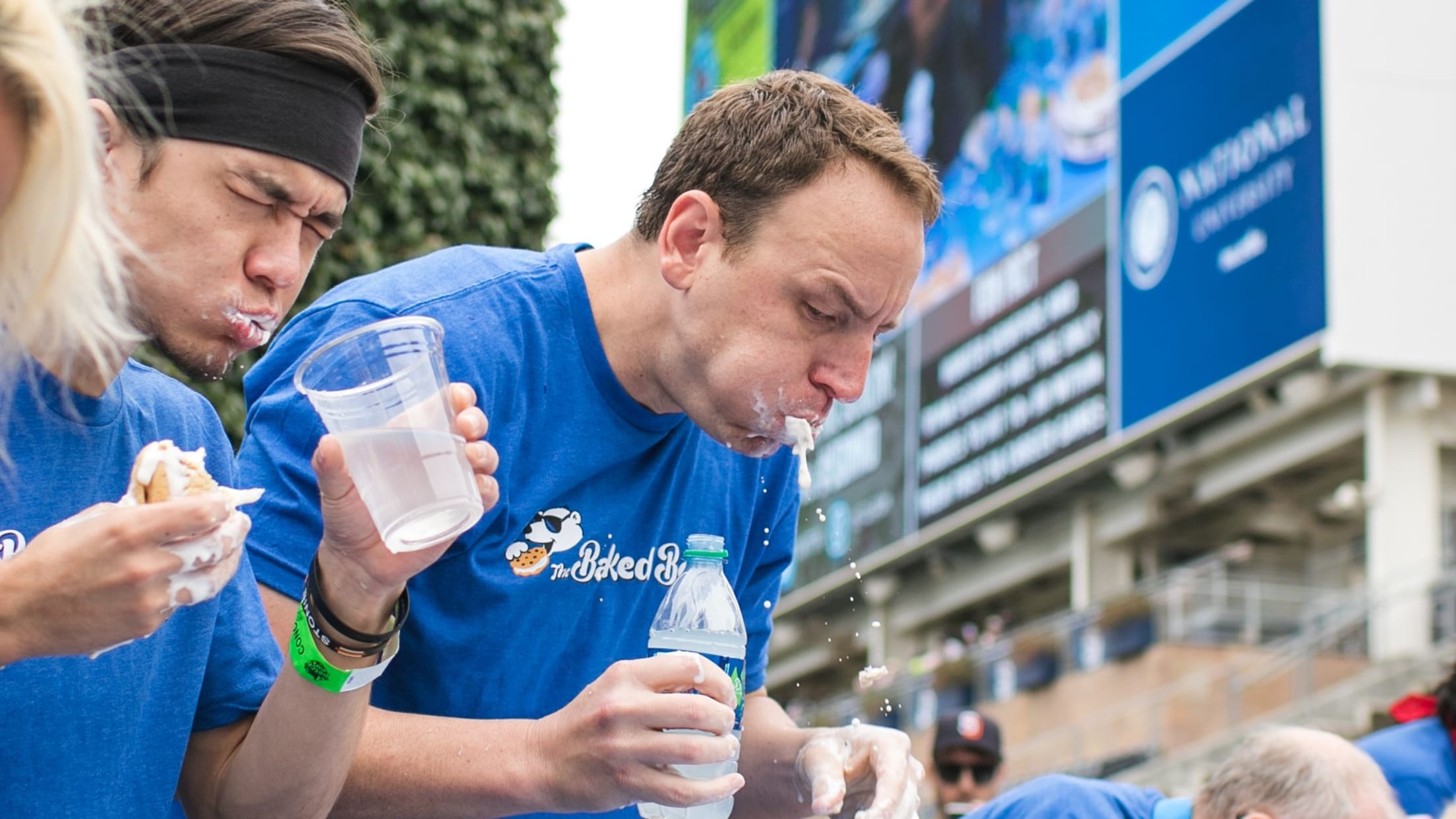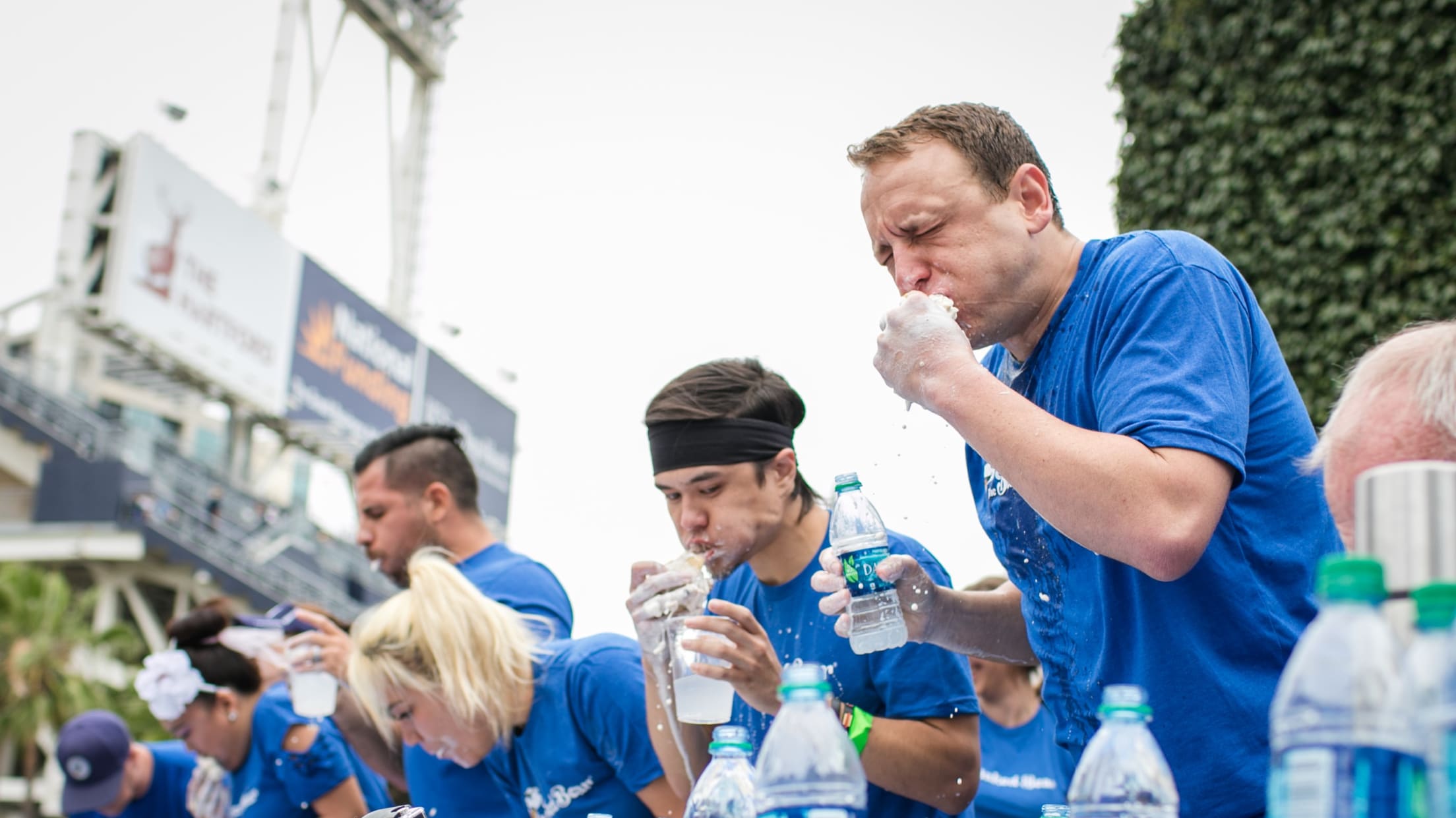 On a warm San Diego afternoon, a competition involving frozen foods was bound to lead to a considerable melt-related mess.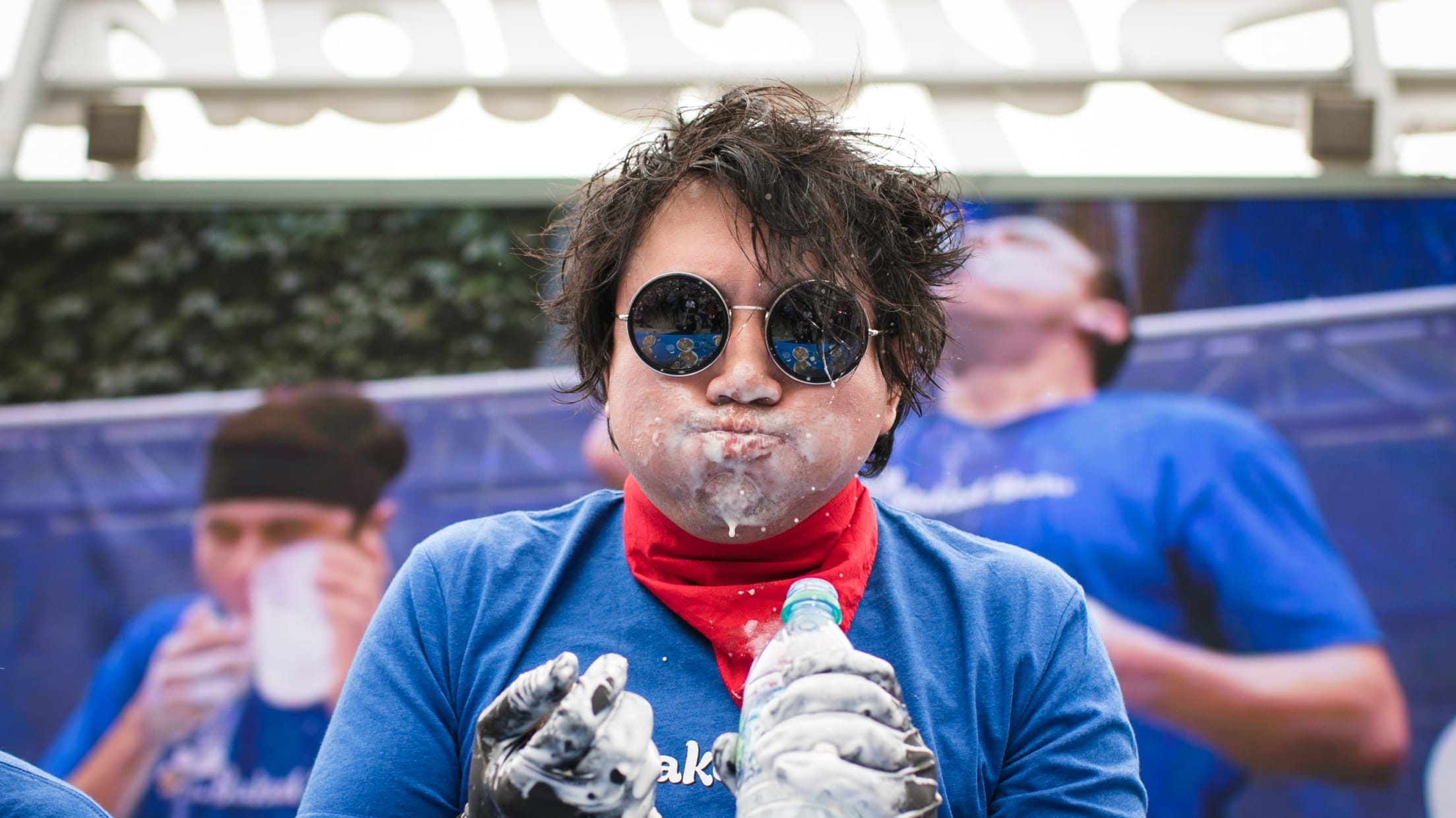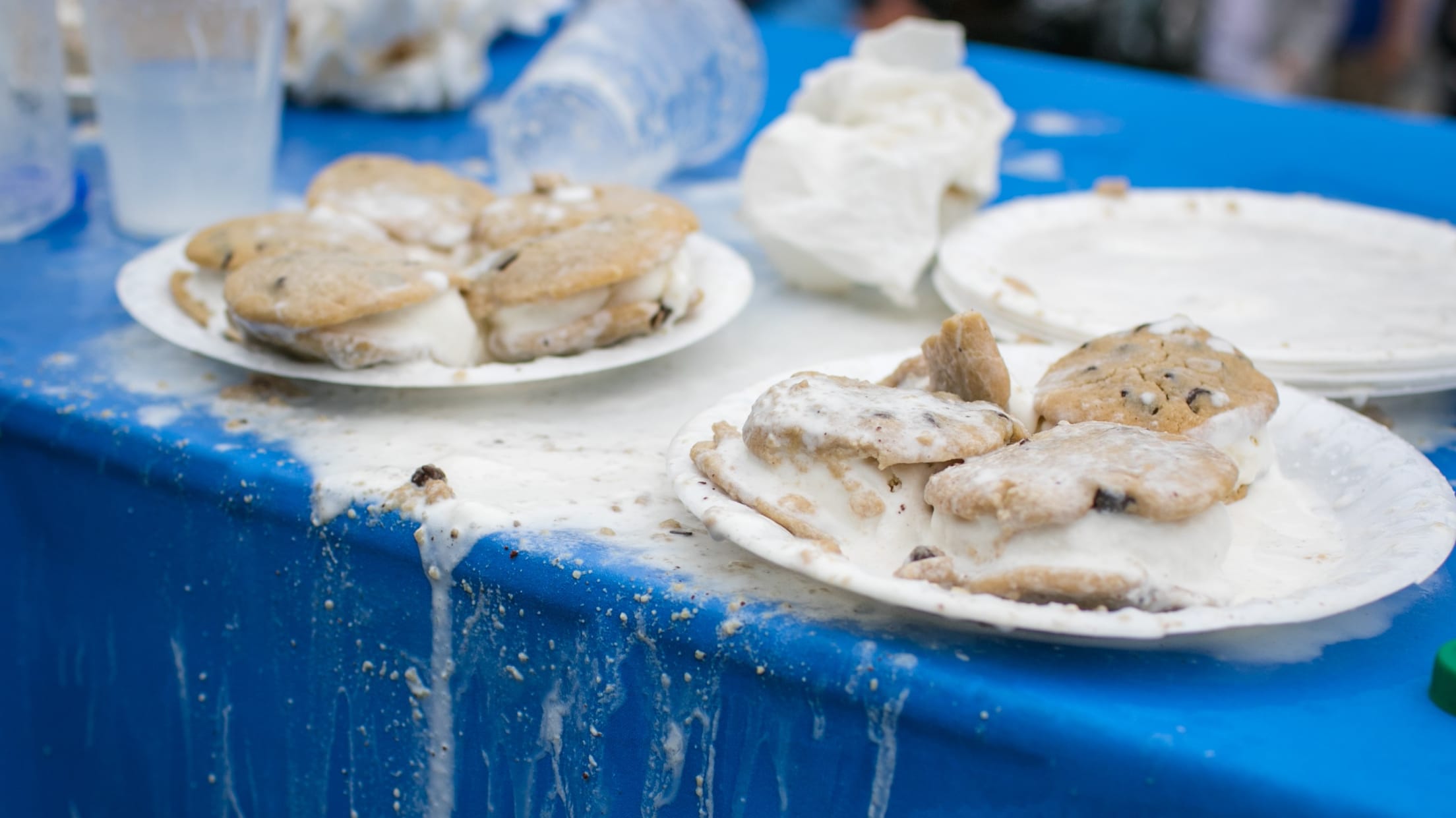 The competition went to extra innings as the regular length of the contest wasn't enough to separate Stonie and Chestnut as both consumed 25 ice cream sandwiches. Chestnut eventually won in the tiebreaker, but that only meant that both he and Stonie had to eat even more ice cream sandwiches.
Joey Chestnut and Matt Stonie tied with 25 ice cream sandwiches in 6 minutes. Chestnut wins the one-sandwich eat-off to break the tie. pic.twitter.com/kQngoDXja0

— Dan Hope (@Dan_Hope) June 4, 2017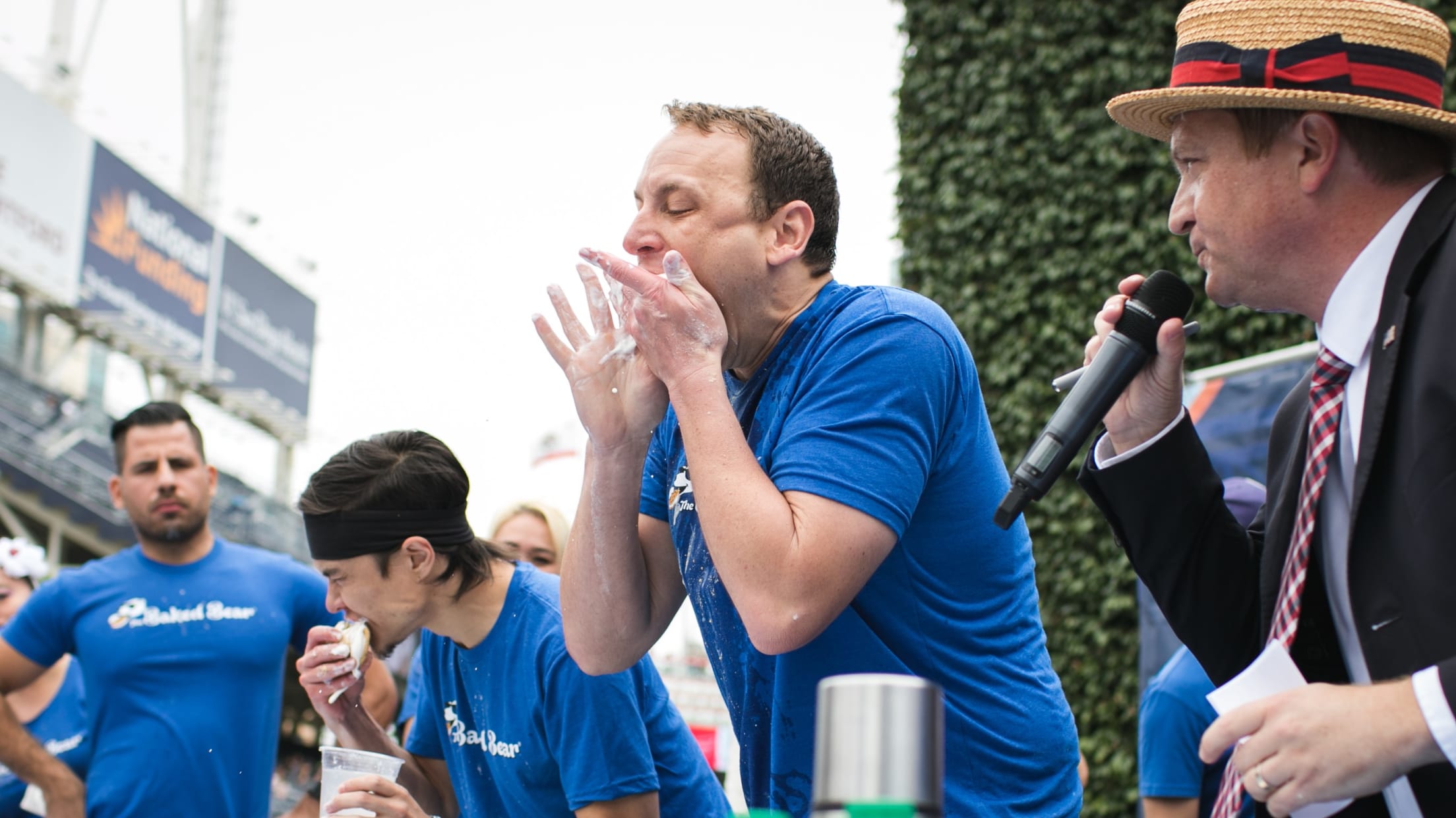 After all that eating, the competitors will have to fight an urge to get a shower and a nap to stick around for an afternoon of baseball.