The Pawtucket Red Sox will have a Kyrie Irving Night to honor the Celtics' newest star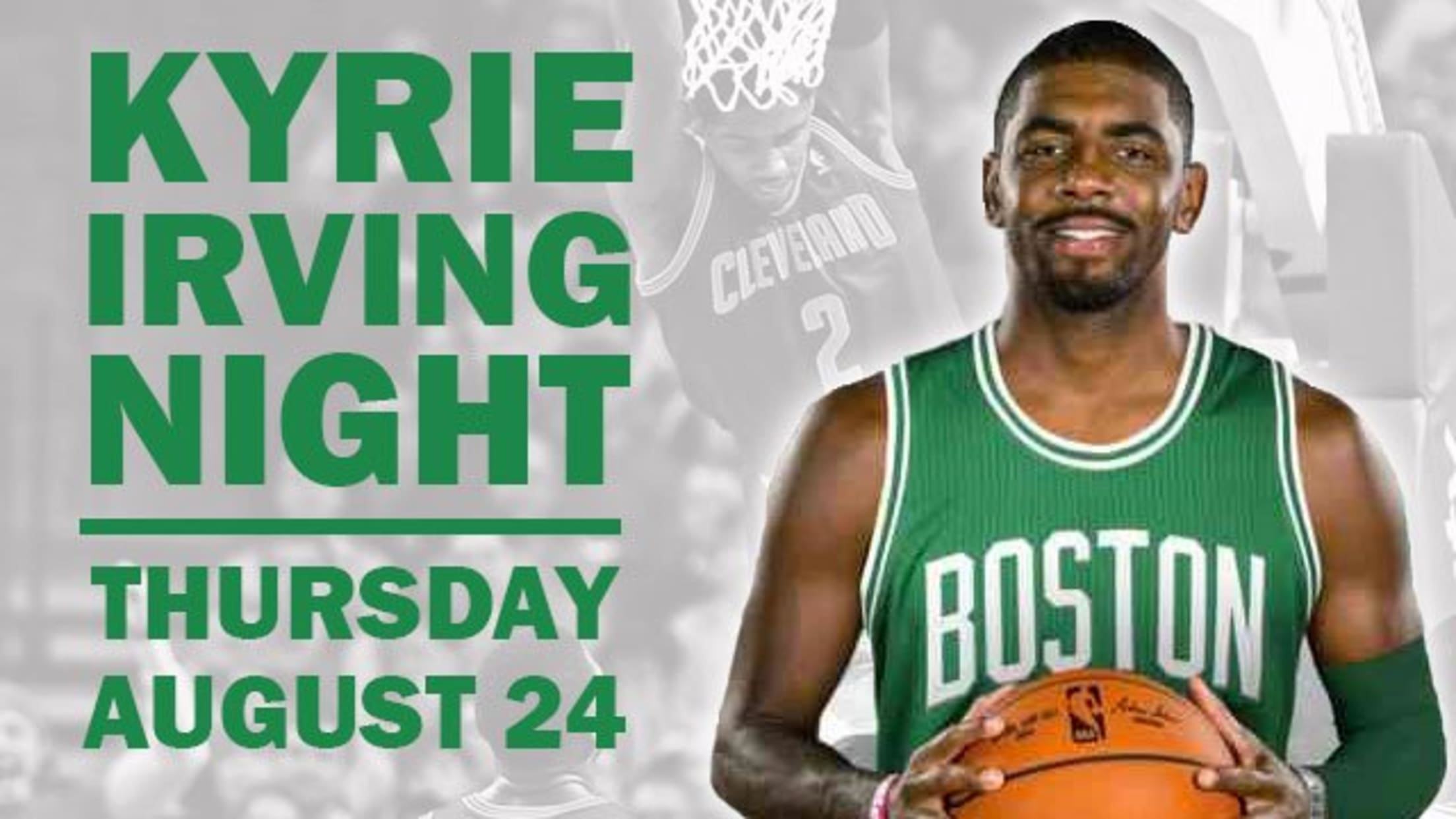 In honor of the Celtics' blockbuster trade with the Cavaliers that brought Kyrie Irving to Boston, the Triple-A Pawtucket Red Sox announced that Thursday night will be "Kyrie Irving Night" when they host the Buffalo Bisons.
PawSox to Host "Kyrie Irving Night" at McCoy Stadium on Thursday, August 24. You'll want to check out our promos: https://t.co/dE3tyDtH6n pic.twitter.com/HyMVKK8yqE

— PawSox (@PawSox) August 23, 2017
Even on short notice, Pawtucket didn't leave any stone unturned in its planning of the promotion. The highlight of the event is that any fan wearing green or Celtics gear will get free admission. In honor of the No. 11 Irving will wear as a Celtic, one lucky fan will find a shamrock on his or her seat which will entitle the holder to: 11 PawSox tickets for the 2018 season, 11 hot dogs, 11 caps from the team store and 11 autographed baseballs.
No Celtics-themed event would be complete without an acknowledgement of their new rivalries with the Cavaliers and Warriors, and their rekindled rivalry with the Lakers. Prior to the game, there will be a dunk tank occupied by a Cavs fan wearing a LeBron jersey and any fan named LeBron (James), Draymond (Green), Steph (Curry), Lonzo (Ball) or Kevin (Love and Durant) will have to pay double for admission.
There will be other surprises as well, but don't be surprised if Uncle Drew is involved in some way.