The Royals are giving away a George Brett pine tar bobblehead, and yes, he looks intense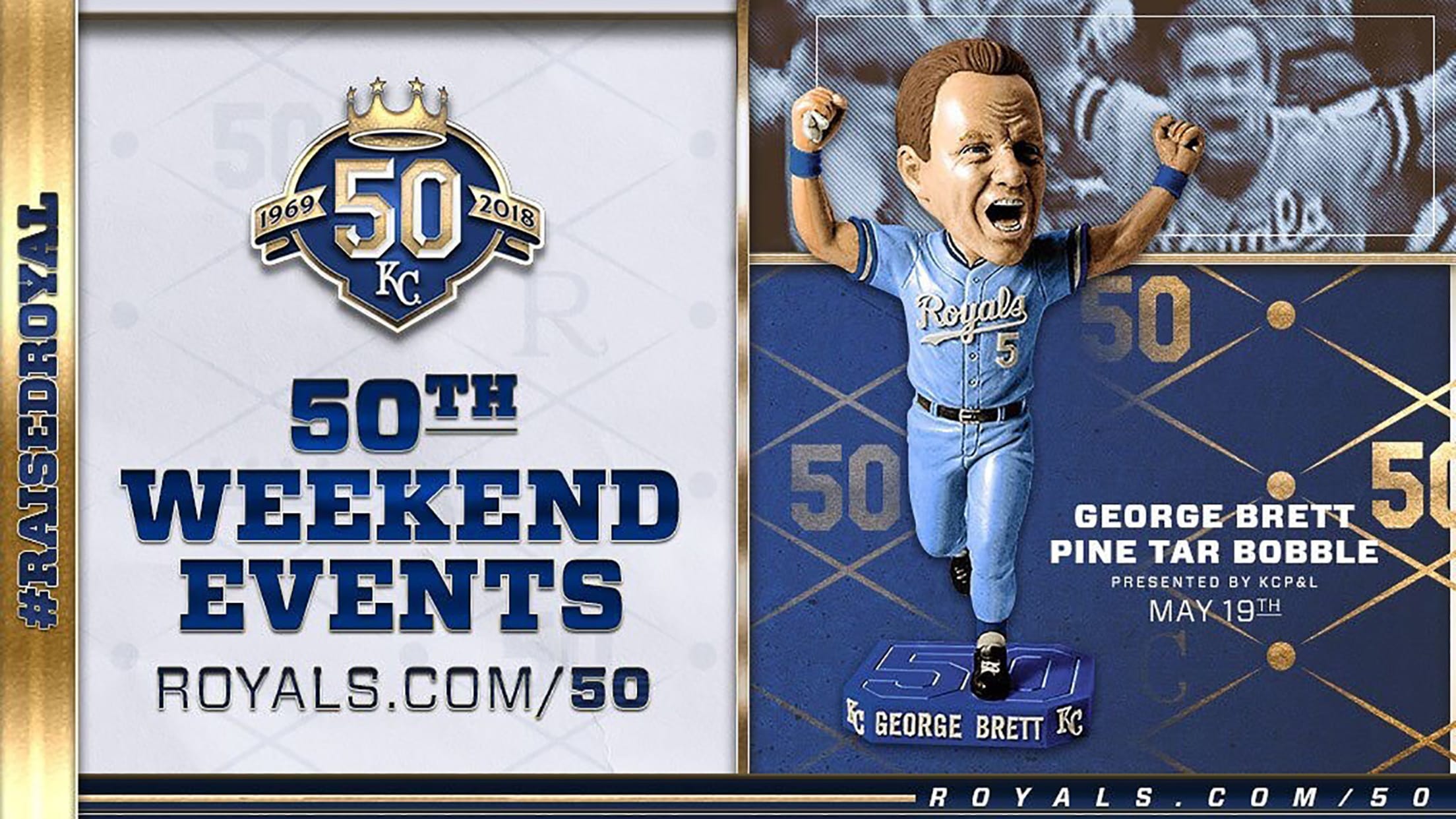 We are just a few weeks away from Spring Training, which means we're getting closer and closer to that first pitch on Opening Day. Once the season starts, there's no stopping it. And this year is extra special for the Royals as they celebrate their 50th in Major League Baseball.
If you're one to stick to the wedding tradition, you could offer up something gold to gift to the team. Or, if you're lucky enough, you could be the one receiving a gift -- in the form of a George Brett pine tar bobblehead:
Get ready for our #Royals50 weekend celebrations! As part of our 50th Season, 2018 will be highlighted by themed weekends full of events, one-of-a kind giveaway items and on-field alumni recognitions. Check out our #Royals50 Monthly Themes here: https://t.co/R70s2n75Ax pic.twitter.com/NIB19qsDey

— Kansas City Royals (@Royals) January 25, 2018
You remember the story.
On July 24, 1983, the Royals infielder smacked a home run off Goose Gossage to put the team up 5-4 over the Yankees. The New York manager at the time, Billy Martin, asked the umpiring crew to check on Brett's bat for a potential pine tar violation. A decision was made and Brett was ruled out. And then this happened:
The "Sticky Situation - The Pine Tar Game," is highlighted on the Royals' anniversary page and it remains one of the most infamous moments in baseball history. Brett remains very open about the incident and has said it's one of his career highlights.
The bobble, which will signify "the '80s period" during the 50th anniversary of the team, will be given away to the first 20,000 fans on May 19 when the team hosts the Yankees.