This lucky A's fan caught back-to-back foul balls in the same at-bat, then a third later in the game
Catching one foul ball in the stands during a game is impressive.
Catching two foul balls during a game is almost unheard of.
What about when you catch two foul balls during a game on consecutive pitches? Impossible, right? Not exactly.
On Sunday, when the A's were hosting the Braves, Ryan Noone of Redwood City, Calif., experienced being in the right place at the right time when he caught back-to-back foul balls off the bat of Danny Santana in the top of the fourth.
The first foul ball came off a rebound against the railing which was a stellar defensive performance -- the second play was caught in the air all while holding the first ball in his hand.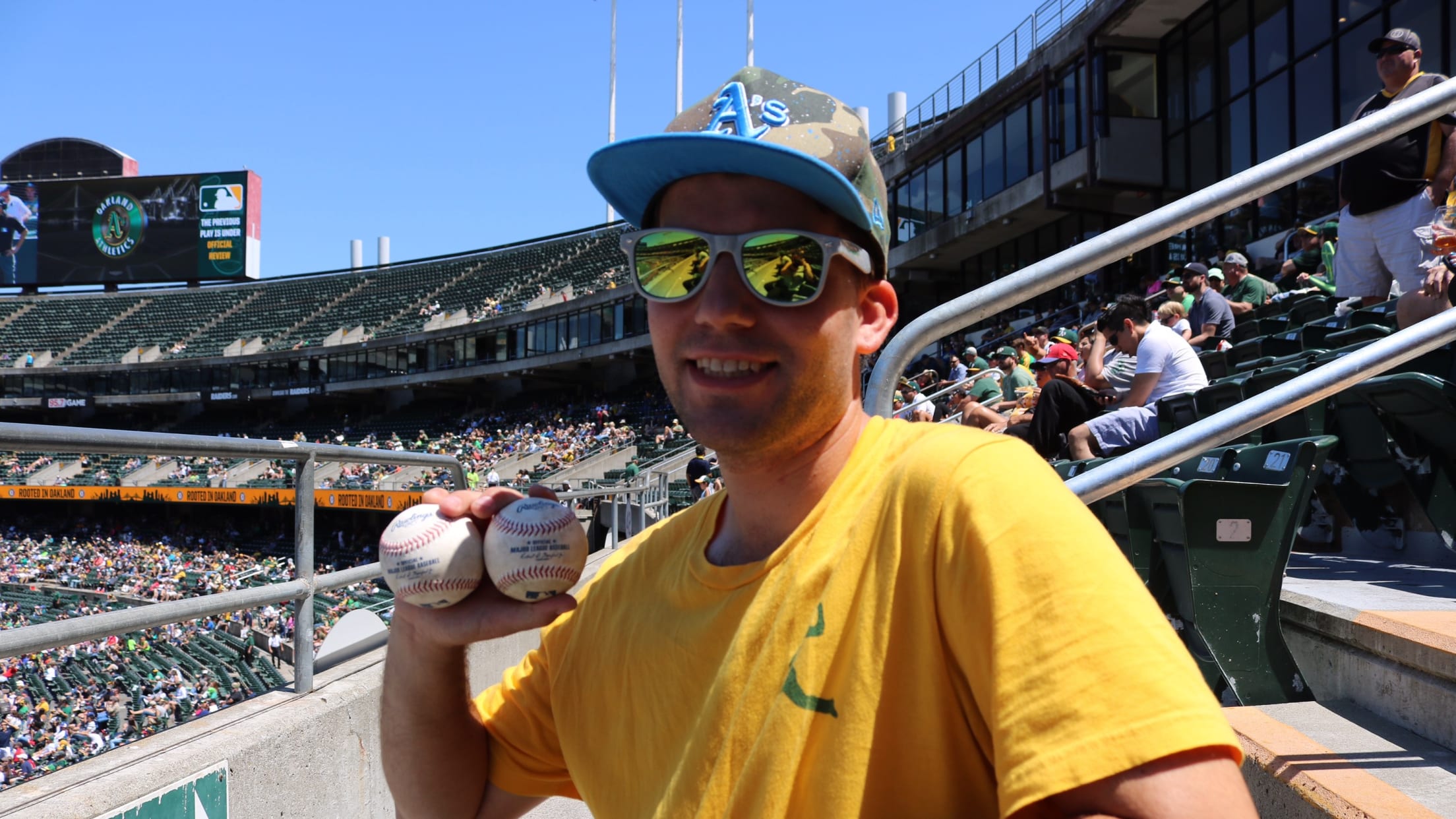 Noone, an A's season-ticket holder, actually grew up a Braves fan, but tells MLB.com he adopted the A's in the late '90s and early 2000's since the team is closer and "fun to watch."<o:p> He's usually spotted in the same spot and says he gets a lot of foul balls.
But -- get this -- Noone caught his third foul ball of the afternoon in the bottom of the 10th inning. He just couldn't have had a better day at the ballpark (other than the fact that Noone's A's lost the game, 4-3):
Good for you Ryan, as far too often foul balls tend to result in the loss of a beer.
Talk about the best seats in the house.
Teams in this article:
Players in this article: