These six monster foul balls deserve to be remembered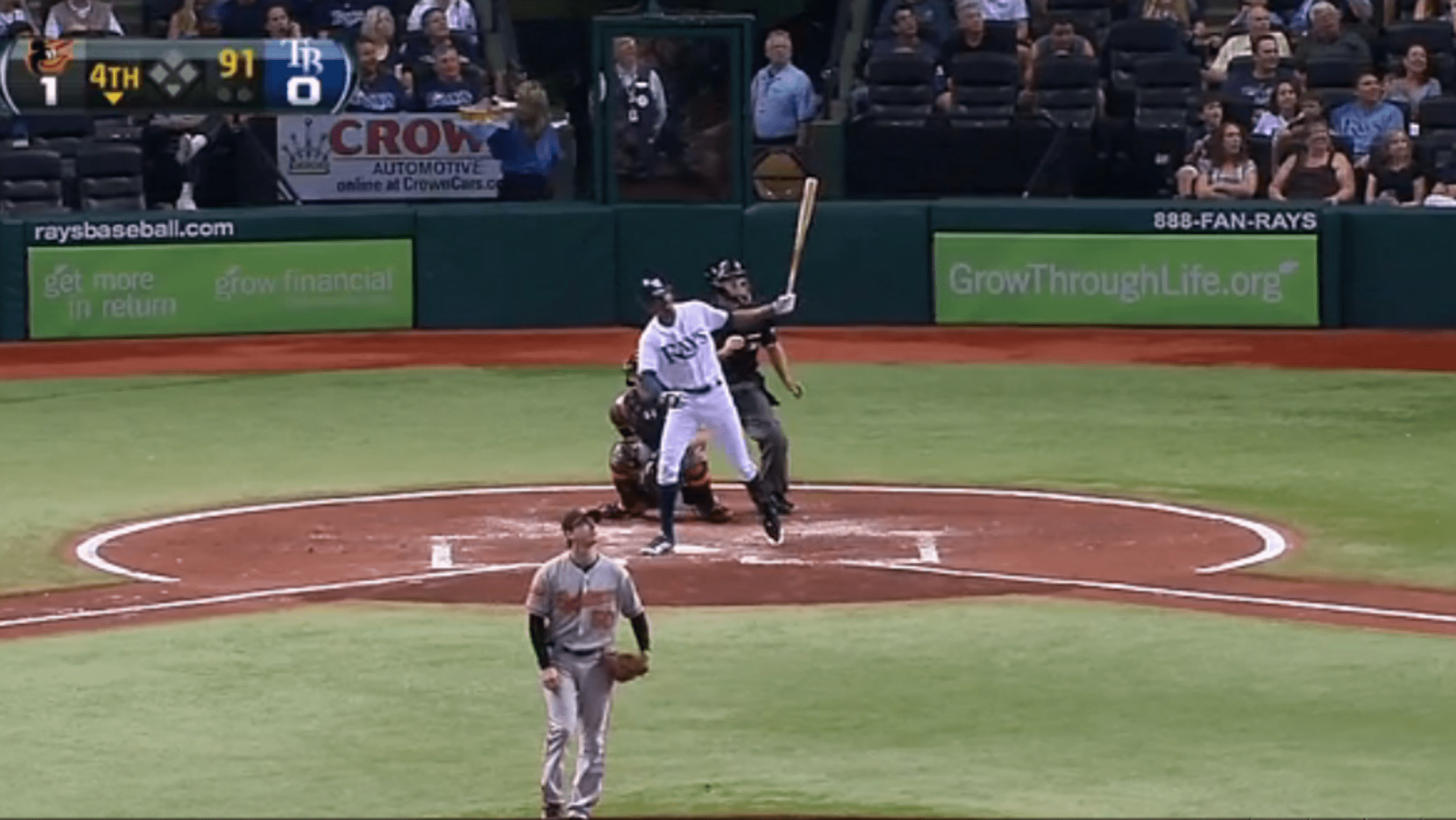 Foul balls are weird. It is easy to take them for granted as a part of the game we love, but there is something undeniably strange about bunts that slowly roll foul being worth the same as inside fastballs cranked 450 feet just outside the foul pole. Why is it even called a foul pole? A ball that hits the foul pole is a fair ball. Alas, the rules are the rules.
With no official way to commemorate even the most majestic foul balls in a box score, players like Carlos González, who yesterday launched a 480-foot just-foul shot to the third deck at Coors Field, are left with unremarkable 0-for-4's to show for it.
I am here to appreciate the forgotten fouls -- the ones that were equally as impressive as the standard 385-foot home runs we see on a regular basis, if not more so. These are batted balls that will otherwise never be remembered, for their journey deep into unfamiliar parts of Major League ballparks have no official place in baseball history. Here are six fantastic foul balls from recent years that deserve your retrospective respect.
Carlos Gonzalez - Minute Maid Park - 6/16/15
CarGo's monster foul ball on Wednesday was hardly his first. This shot off Astros reliever Tony Sipp appears to reach the fourth deck of Minute Maid after its journey nearly over the foul pole. Gonzalez clearly believed it was a homer, as he managed to round the bases and return to the dugout before a replay review revealed it was just a bit foul.
Plate appearance result: strikeout swinging.
Mike Zunino - Safeco Field - 4/21/14
Here's another case of uncertainty regarding the foulness (for lack of a better term) of a ball that was absolutely crushed down the line. Unlike CarGo, Zunino didn't do the home run trot for naught, but then-manager Lloyd McClendon wanted to take a look and see if the ball was indeed a homer. A good indicator of an enormous foul ball (or home run, for that matter) is when the fans have to turn around and run up the section in order to retrieve the baseball. That was clearly the case here.
Plate appearance result: strikeout swinging.
Melvin Upton Jr. - Tropicana Field - 10/2/12
This one is great because the camera pans to show the flight of the ball, only to have it blend in with the Tropicana Field roof before suddenly appearing -- rocketing toward the back of the dome at warp speed.
That feeling when you hit the ball a million miles and now you have two strikes on you:
Plate appearance result: walk.
Gregory Polanco - PNC Park - 6/8/16
This ball had a one-way ticket to the Allegheny River before being rudely halted by a large advertisement. In a tie game, these are the foul balls that get everybody up out of their seat and the broadcasters to raise their voices. Polanco also demonstrated one of the key steps of hitting a monster foul ball: the peek and pray.
Plate appearance result: RBI double off the wall.
Mike Napoli - Progressive Field - 10/6/16
Context is key for this one. This was during the third inning of last year's ALDS Game 1 against Boston, in which the Indians had already clubbed three home runs in the frame off Cy Young winner Rick Porcello. So, Progressive Field was already rocking when Napoli stepped up to the plate and was poised to explode for a fourth time when Napoli made contact. This ball wasn't close enough to being fair to make anyone get too excited, but the sheer height was truly staggering. As was the fact that it left the entire stadium.
Plate appearance result: groundout to the pitcher.
Joey Gallo - Globe Life Park in Arlington - 5/29/17
Um, speaking of out of the stadium: Is Joey Gallo even the same species as us mere mortals? Basically, we are all this fan:
Plate appearance result: walk.