Matt Cain's dominant perfect game cemented his place in Giants history
By 2012, Matt Cain was the man in San Francisco. He'd made his Giants debut back in 2005 as the team's top prospect, a ray of hope during year one of the post-Barry Bonds era. It was the team's first losing season in nearly a decade. From that point on, he was the very definition of a workhorse: Between 2006-2011, Cain averaged 212 innings per year with a 3.39 ERA, and with some help from a couple other very good prospects, San Francisco finally snapped its 56-year title drought.
Cain was a rock, a power righty out of central casting who'd been through the lows and came out the other side as one of the most beloved players in franchise history. And on June 13, 2012, he put the cherry on top: the first perfect game ever thrown by a Giant, and possibly the most dominant start of all-time.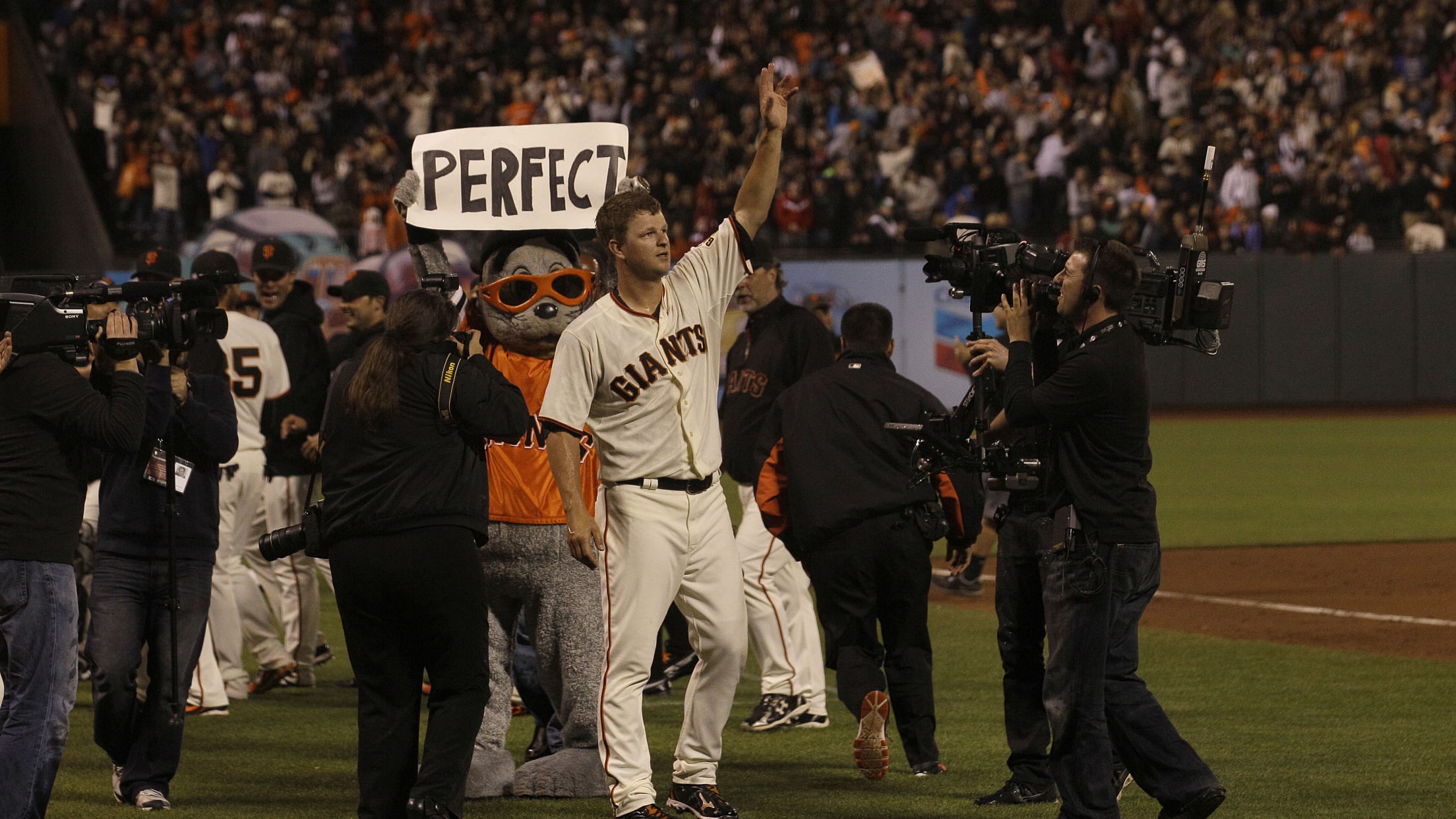 That really isn't hyperbole. Cain struck out 14 Astros that night, tying Sandy Koufax for the most ever recorded in a perfect game, and his game score of 101 is the second-highest ever for a perfecto -- behind, you guessed it, Koufax. Just six balls managed to make it out of the infield, and Houston forced just four three-ball counts.
How did Cain pull that off? In just about the most Matt Cain way imaginable: a whole lot of heat. Of those 14 K's, a whopping 11 came on fastballs, most of which left the Astros -- whose lineup featured a young José Altuve and a pre-breakout J.D. Martinez -- with no shot.
And if you did gear up for that fastball, Cain simply went full Bugs Bunny:
Of course, even one of the most impressive perfect games of all-time would need a little defensive help. And in the top of the seventh, right fielder Grégor Blanco delivered a top-shelf entry into the Hall of Great Defensive Plays That Kept a Perfect Game Alive (we're working on the name):
That brought Cain just eight outs away from history, and he would take it from there -- with some help from an instantly iconic call by Duane Kuiper:
A few months later, Cain had has second World Series ring, and his place in Giants lore was secure.
Teams in this article:
Players in this article: