This Minor League broadcaster's laptop got obliterated by a foul ball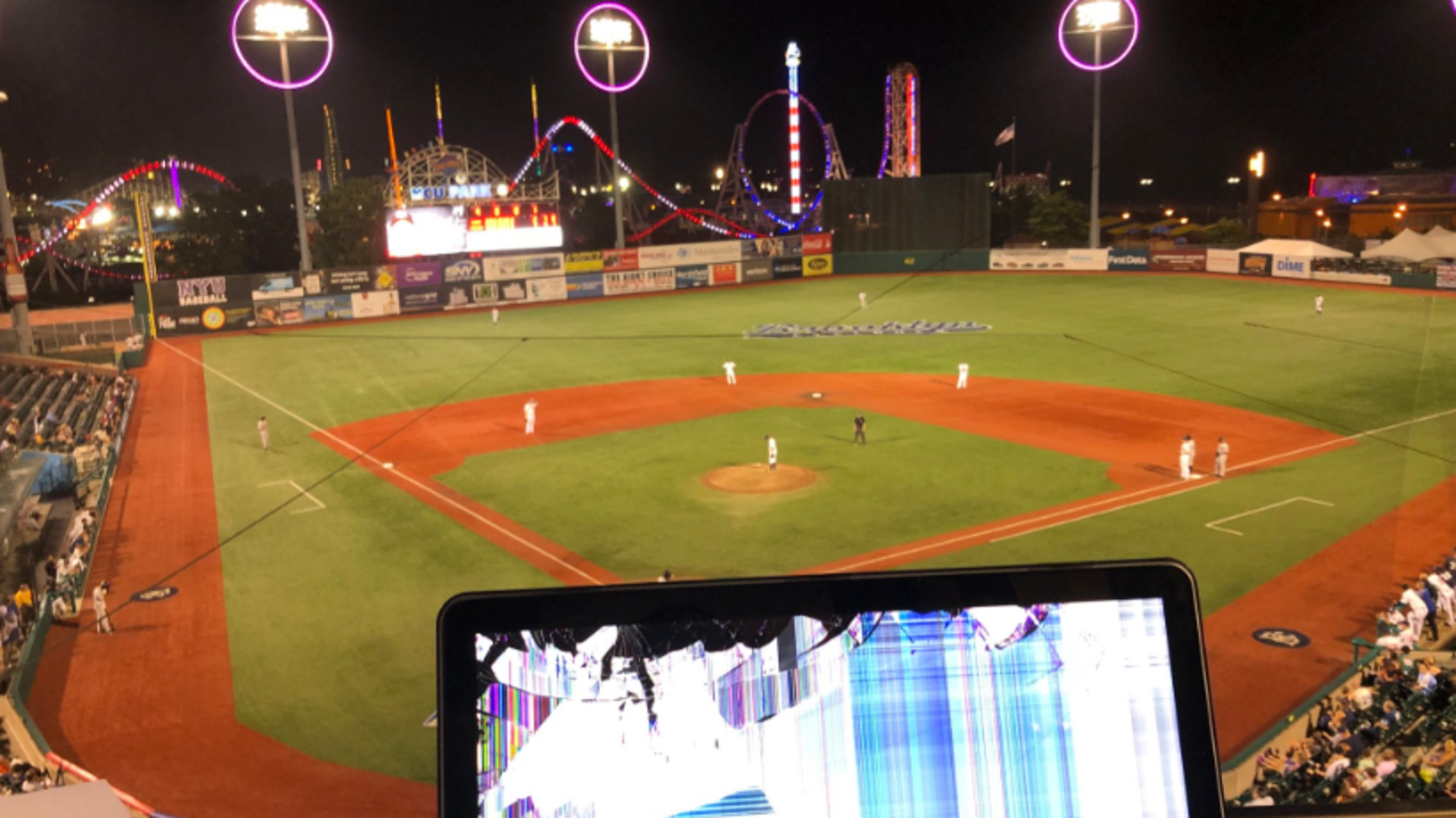 The life of a Minor League announcer is a grind. While most big league broadcasts feature at least two people on the mic, multiple producers and a statistician or two, most Minor League broadcasts consist of a passionate baseball-loving hero and a trusty laptop.
For the voices of lower-level baseball, a good laptop stands in as a color commentator, fact checker, producer, streaming engineer and social media manager. Wednesday night, Tri-City ValleyCats broadcaster Steven Cusumano had his most valuable companion completely decimated by a foul ball at MCU Park in Brooklyn.
BREAKING news - (see what we did there?) - @ValleyCats radio announcer @Steven_Cusumano is waking up this morning with a very expensive paper weight courtesy of this Nick Meyer foul ball. pic.twitter.com/KQXmoFouqp

— Brooklyn Cyclones (@BKCyclones) August 2, 2018
To his credit, Cusumano took the situation pretty well and, thanks to an HDMI cable, discovered a pretty innovative solution to his blasted-out screen.
@ValleyCats UPDATE: Game Notes will be ready for tonight's game against the @LowellSpinners! The good thing about owning a 2009 MacBook Pro is that I can work with an HDMI cord. 😎 pic.twitter.com/Dj9HgWirkB

— Steven Cusumano (@Steven_Cusumano) August 2, 2018
You know what they say: Neither snow nor rain nor heat nor gloom of night nor a cracked screen from a foul ball stays these Minor League broadcasters from the swift completion of their appointed game notes.