This Minor League broadcaster called his own computer being destroyed by a foul ball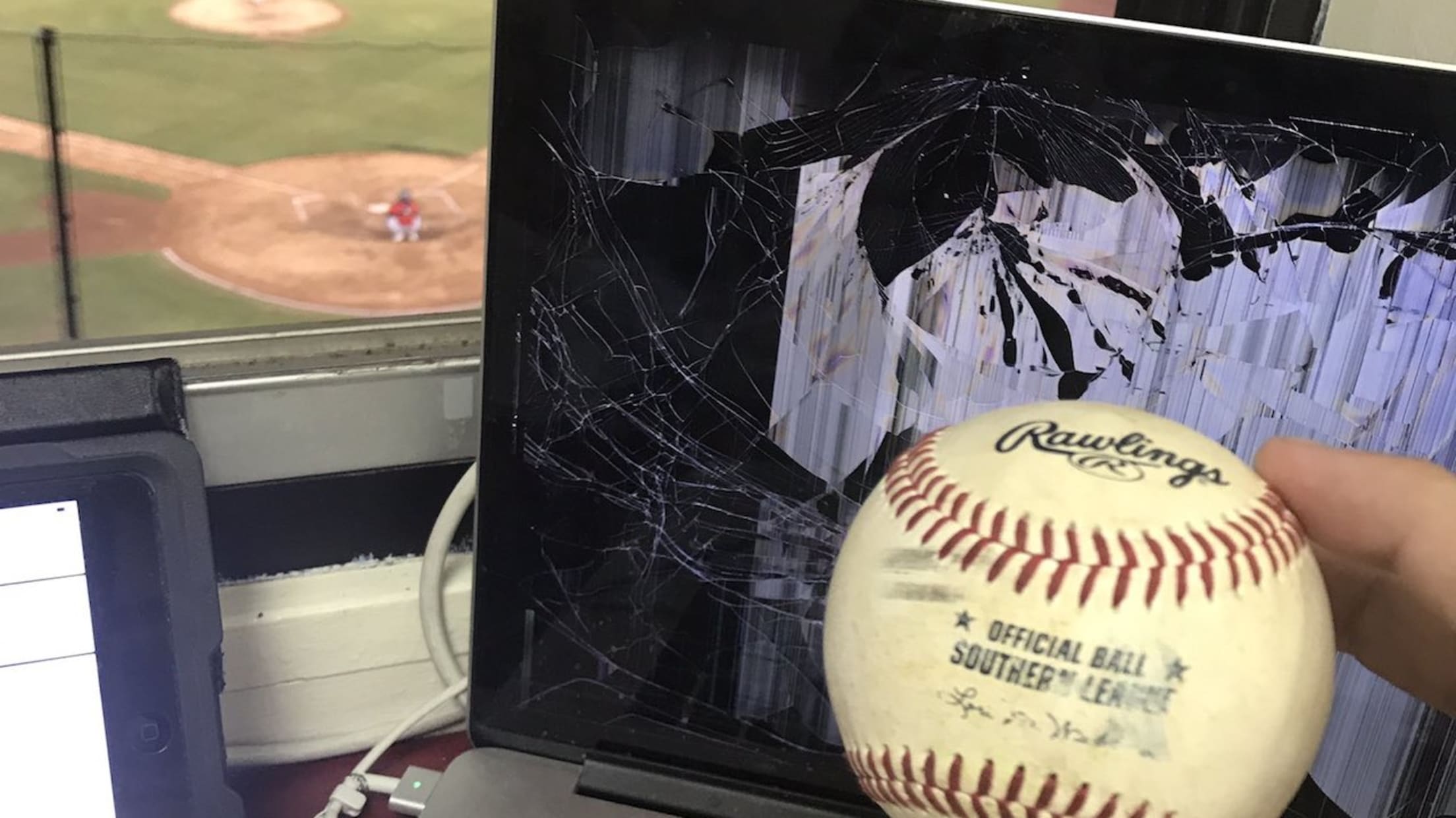 Roger Hoover was minding his own business, calling play-by-play for the Double-A Jacksonville Jumbo Shrimp on Wednesday night, when suddenly disaster struck: A foul ball flew up through the press box window and right into Hoover's computer.
This is a battle the baseball always wins. I need a computer! pic.twitter.com/0mks9VQCrH

— Roger Hoover (@Roger_Hoover) July 5, 2018
But Hoover is a professional, and professionals always finish the job -- even if the job in this case is "describe in real time the utter devastation of your laptop":
Our favorite things about the call above, in no particular order:
1. The fact that, despite clearly having to take a few steps back from his microphone, Hoover never breaks stride
2. The cheerful earnestness with which he begins "That ball is fouled ... " followed by the withering disdain with which he finishes " ... off my computer."
3. The 10 seconds of complete silence that ensues.
4. The fact that, somehow, Hoover starts laughing at the whole thing.
And that wasn't even the end of Hoover's night: Not only did he finish the broadcast, but he even managed to put out game notes ... in a very unconventional way.
Luckily only the display is messed up! About to do Game notes with the hdmi plugged into my hotel TV. Whatever it takes!

— Roger Hoover (@Roger_Hoover) July 5, 2018
Somebody please give this man a medal, and hopefully a new computer.