'If you want to do it, then do it': How Emma Tiedemann became the newest female play-by-play analyst in MiLB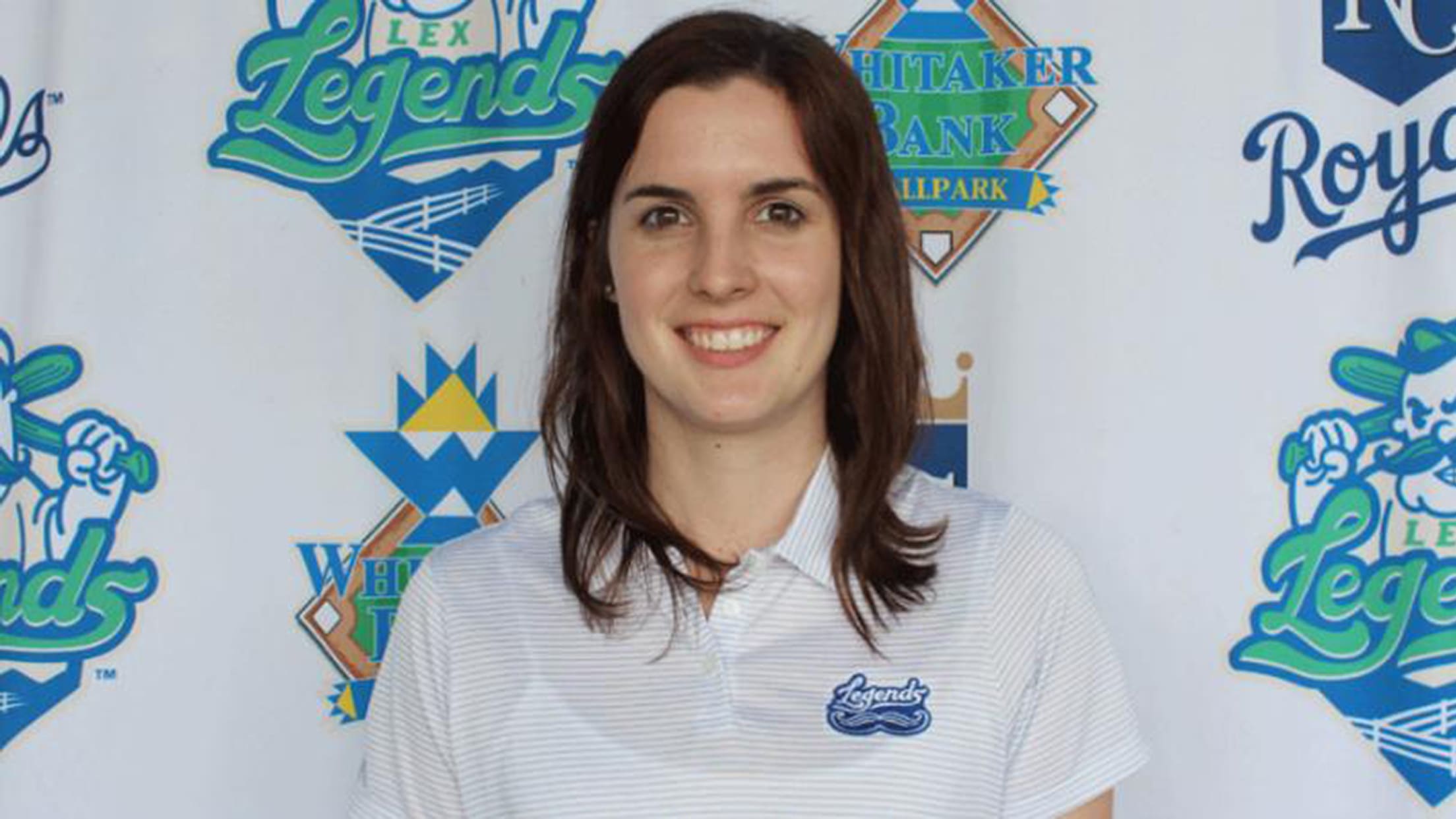 "Getting in this industry, you can't accept the negativity of people telling you 'no' because of your gender. You can't let that dominate your mind space. You have to think of all the positives and all of the people on your side rooting for you."
Emma Tiedemann's determination is only part of what makes her story worth writing about. You see, Tiedemann is the first female play-by-play broadcaster in the South Atlantic League, where she will be the voice of the Lexington Legends this season, the Class A affiliate of the Royals. And, for the most part, it's what she's always wanted to do.
We are happy to introduce the 🆕 voice of the Legends: Emma Tiedemann! ⚾️🙌🎉

Emma is the first female play-by-play broadcaster in @SouthAtlantic League history. 🎙👩🏻 You go, girl! #stachetastic

📲 READ MORE: https://t.co/6L2hk7Axut pic.twitter.com/YTrc3ieOi4

— 🏆 /🏆Lexington Legends (@LexingtonLegend) March 9, 2018
"When I was 15, I was playing basketball," Tiedemann told MLB.com. "My grandfather was doing a broadcast at the University of Texas at Dallas. He was going to be by himself, and called me up and said 'I can't keep score and call the game alone,' so he showed me how to do all of that. And before we got started, he handed me his extra headset and said, 'You know what, you know the game of basketball, if you feel comfortable, feel free to chime in whenever you want, if you don't want to say anything that's fine also."
Tiedemann's grandfather told her she talked the entire game.
"He said he barely got a word in," she laughed. Her grandfather, play-by-play veteran Bill Mercer, has decades of experience covering a plethora sports in every category. He, too, covered Minor League Baseball, and eventually moved up to the bigs, covering the Texas Rangers -- a dream for Tiedemann as well. While we have no doubts she will get there, she understands it's still a process.
"I have a goal to be a Major League Baseball announcer," she explained. "And in order to get there, I have to take these steps where I'm at right now -- and that motivation I have comes from those long-term goals."
Her resume is already filled with accomplishments, including working with the radio station KCOU at her alma mater, the University of Missouri. She also covered the independent St. Paul Saints and appeared on coverage of the 2014 Cotton Bowl at AT&T Stadium in Arlington, Tex., in which her Tigers defeated Oklahoma State, 41-31.
"There was a history and a family tie there," she said. "This was 30 to 40 years after my grandfather called the Cotton Bowl, so there was a bit more weight and meaning for me personally -- and being a Mizzou alum was kind of the cherry on top."
Catch us on @espn580 for the second half of the classic Black and Blue rivalry game! pic.twitter.com/EmVgyF3fGW

— Emma Tiedemann (@emmatieds) February 1, 2018
Now, Tiedemann joins a club very few women can say they're a part of. Kirsten Karbach is the play-by-play announcer for the Class A Advanced Clearwater Threshers and made appearances in the booth for Major League games during this Spring Training this year. Melanie Newman works with the Frisco RoughRiders as a broadcaster and was a play-by-play analyst for the Mobile BayBears from 2014-15. Newman, particularly, was thrilled to hear the news of Tiedemann.
"The best part is that a grandfather passed such a unique passion to his granddaughter," Newman said. "When you look at how many older men are in this field, you now start hoping their granddaughters are right beside them learning, too."
With her hard work and perseverance, Emma is living day-to-day and not thinking ahead. She remains humble knowing that her journey is no different from a ballplayer who needs to start in the Minors. Just earlier in the day, she was pulling the tarp off of the field -- and we can imagine she did it with a smile on her face.
"You need to go out and work your hardest and if you want to do it, then do it," she said.
The people in her corner make it slightly easier. She's received many positive reactions and strives on being one of the firsts to take on this venture.
Len Kasper, the Cubs' play-by-play announcer, offered her a few words of encouragement for her new assignment.
"Quite frankly, it is long overdue to have women break through in bunches in our business," he said. "My standards for baseball play-by-play revolve simply around a passion for and knowledge of the game, a curious mind and of course a good sense of description and storytelling. 100 percent of my knowledge of the game has come from watching it my whole life and doing a lot of listening and reading along the way. Anyone who does that can do this for a living at the highest levels, period. I can't wait to hear her broadcasts, and I will be rooting for her."
Tiedemann will cover all of the home games for the Legends, a job president Andy Shea mentioned he "had no doubts" about her getting. She will not only be a fantastic broadcaster in her upcoming season, but she will be a strong advocate for women in baseball every season after that.