MiLB teams unveiled their alternate identities and logos for the Copa de la Diversion and they're fabulous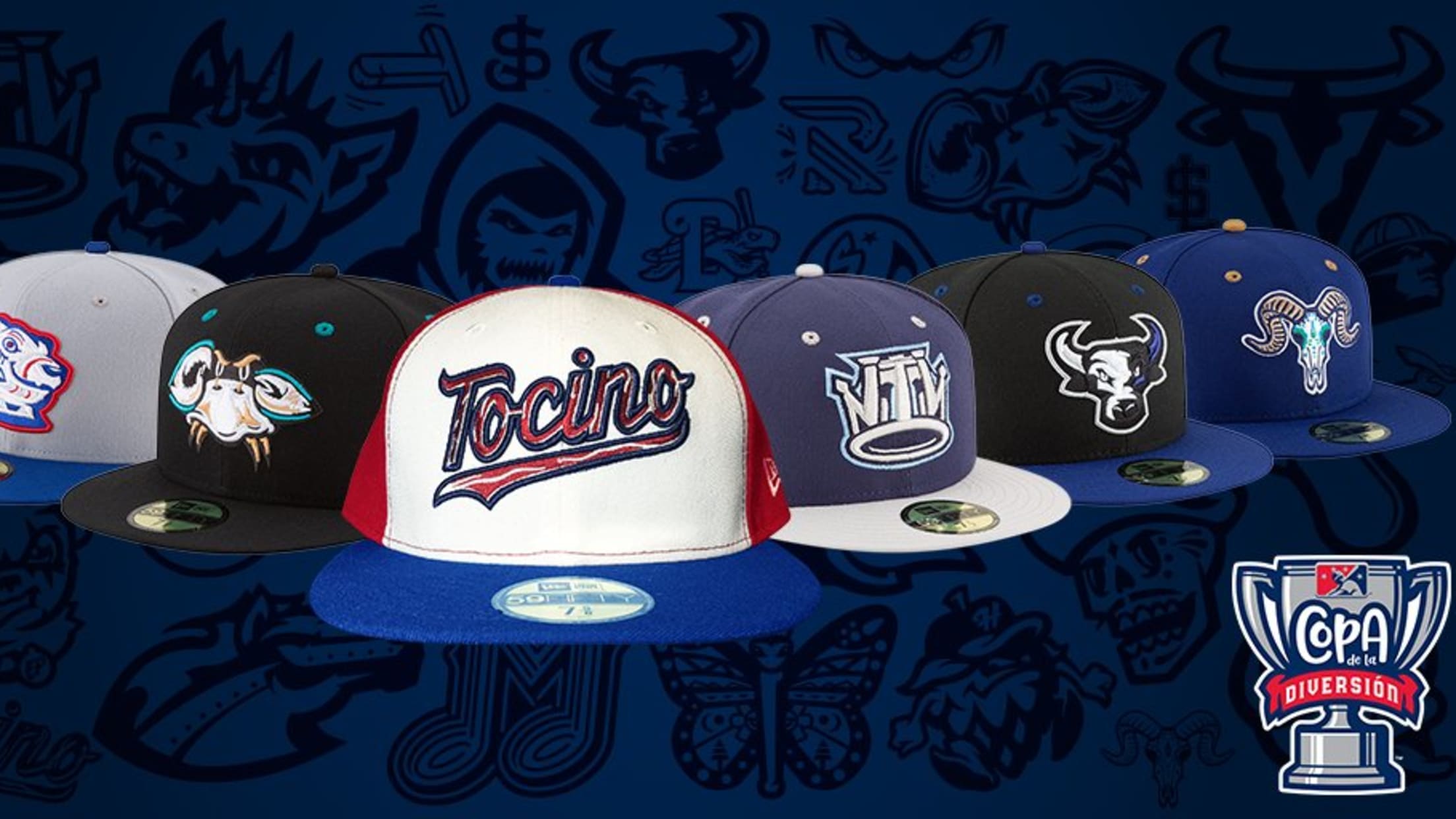 The 2018 Minor League season will feature the inaugural Copa de la Diversion -- or Fun Cup -- a 160-game event series that will feature 33 teams across 19 states representing every level of Minor League Baseball from Class A Short Season to Triple-A. As part of the event, teams will adopt alternate identities and logos.
On Tuesday, MiLB unveiled those 33 identities along with their corresponding caps. Following in the footsteps of the Charlotte Caballeros, the Las Vegas Reyes de Plata and the Visalia Toros from 2017, these 33 hats are all beautiful. So, here they all are.
That Los Chivos de Hartford cap is scary, but in the best possible way:
Cangrejos Fantasmas de Chesapeake (Bowie)
Brooklyn Jefes
Pawtucket Osos Polares
Toros de Durham
Lehigh Valley Tocino
Chivos de Hartford #MiLBesDivertido pic.twitter.com/GiXiUPB3AM

— Minor League Baseball (@MiLB) March 20, 2018
A turtle swinging a baseball bat is the logo we needed, but didn't know we wanted:
Charlotte Caballeros
Greenville Energía
Rápidos de Kannapolis
Tortugas de Daytona
Winston-Salem Rayados#MiLBesDivertido pic.twitter.com/SotfkxLtnI

— Minor League Baseball (@MiLB) March 20, 2018
Yes, that's a flying flip-flop and it's as awesome as you think it is:
Memphis Música
Petroleros de Tulsa
Round Rock Chupacabras
San Antonio Flying Chanclas
Corpus Christi Raspas#MiLBesDivertido pic.twitter.com/4muwYzkkd6

— Minor League Baseball (@MiLB) March 20, 2018
Chihuahuas may be small in stature, but I wouldn't want to be matched up against that El Paso Chihuahua:
Omaha Cazadores de Tormentas
El Paso Chihuahuas
Kane County Cougars
Abejas de Salt Lake
Mariachis de Nuevo México#MiLBesDivertido pic.twitter.com/EPKSRzRDjw

— Minor League Baseball (@MiLB) March 20, 2018
The Reyes de Plata are back and better than ever:
Las Vegas Reyes De Plata
San Bernardino Cucuys
Stockton Caballos
Lake Elsinore Storm
Rancho Cucamonga Temblores#MiLBesDivertido pic.twitter.com/OI27oZS0c1

— Minor League Baseball (@MiLB) March 20, 2018
Did they intentionally save the best for last? Between the Hillsboro Lupulos, Monarcas de Eugene and Everett Conquistadores, this lineup could contain the three best hats in the entire Copa:
Cielo Azul de Oklahoma City
Hillsboro Lúpulos
Monarcas de Eugene
Visalia Toros
Everett Conquistadores
Sacramento Dorados
San Jose Gigantes#MiLBesDivertido pic.twitter.com/44ov1RpxgH

— Minor League Baseball (@MiLB) March 20, 2018
The Copa de la Diversion gets underway on April 8 in Round Rock, Texas. Watch it for the baseball, but, most of all, watch it for the fresh uniforms.