The Trenton Thunder will celebrate their 25th anniversary by becoming the Trenton Pork Roll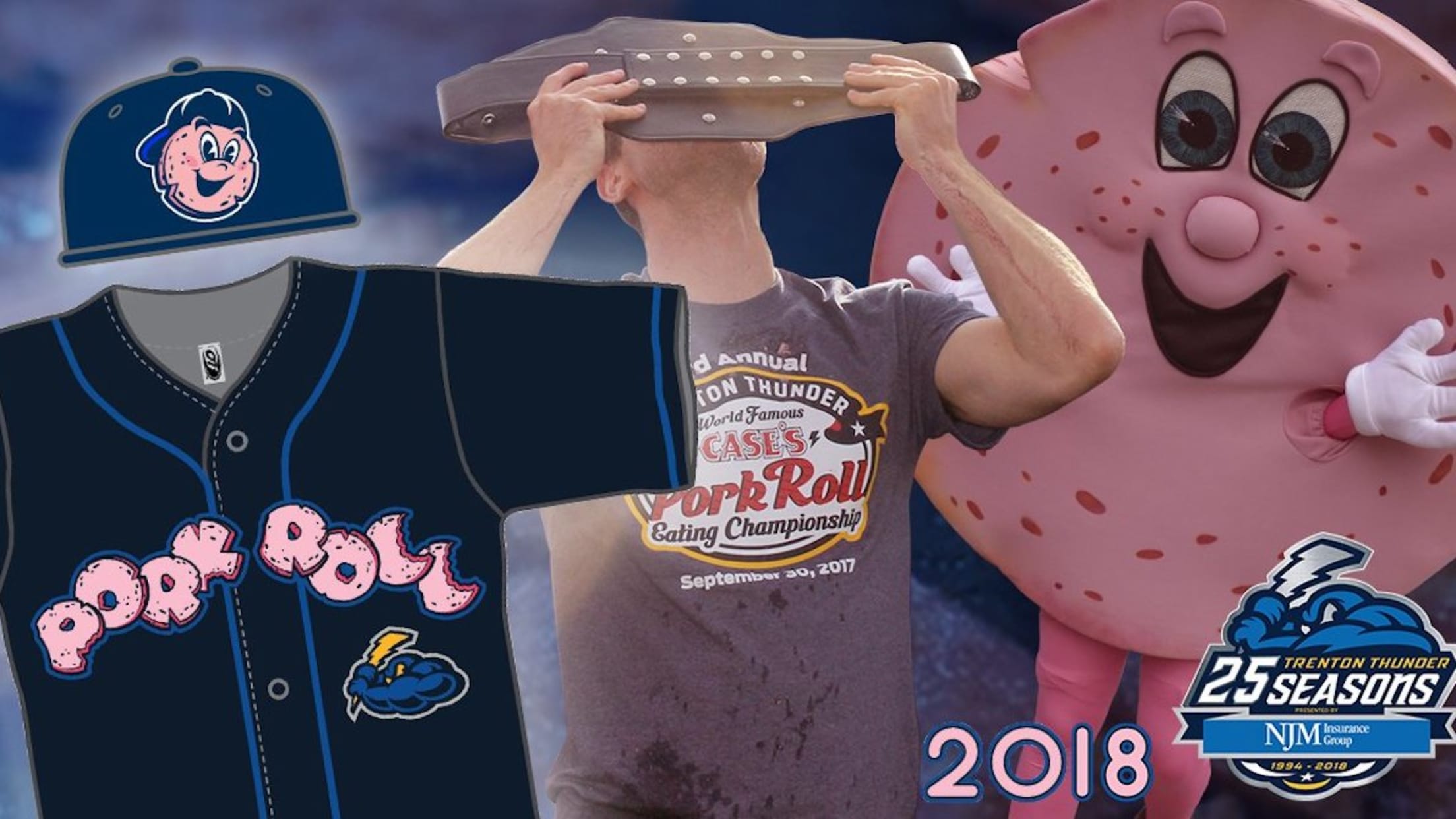 If you've never spent time or ordered a bagel in New Jersey, you're probably unfamiliar with pork roll -- a regional breakfast meat invented in the state that's equal parts greasy, salty and absolutely delicious. Think much more intensely flavored bologna, but with a texture closer to breakfast sausage. (It also goes by the name Taylor Ham, but that's a North Jersey thing and this Monmouth County native will not dignify it with a response.)
Over the years, New Jersey has adopted pork roll as a sort of unofficial state symbol. There are pork roll festivals and pork roll eating contests, crimes committed and alt-rock songs crafted in its honor. So, when the Trenton Thunder needed a way to celebrate their 25th anniversary season, there was only one choice: pork roll-themed uniforms.
🚨🚨🚨Trenton Pork Roll to take the field at ARM & HAMMER Park in 2018! Celebrate a New Jersey favorite during our 25th season! #25SeasonsofThunder https://t.co/tcr7iGZUKF pic.twitter.com/6yqdUxDDda

— 🏆Trenton Thunder🏆 (@TrentonThunder) January 24, 2018
Every Friday night this season, the Yankees' Double-A affiliate will not be known as the Trenton Thunder, but rather the Trenton Pork Roll (complete with an actual mascot, because of course). Even better: Friday, May 18 will be a Pork Roll Celebration, featuring $1 pork roll sandwiches all night -- just make sure you ask for salt, pepper and ketchup.