The Minor Leaguer who kept finding the camera was just promoted to the Cubs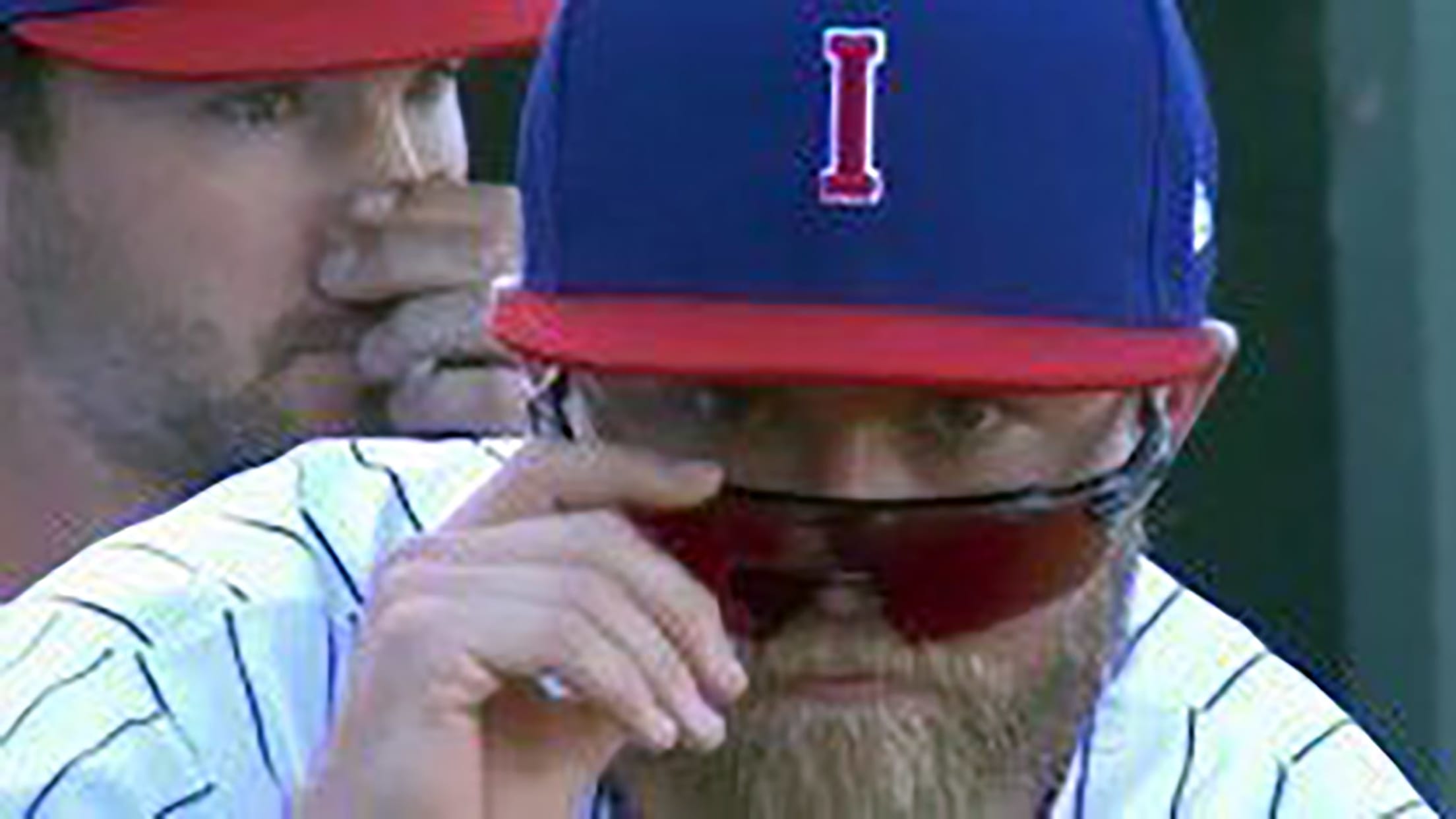 Taylor Davis. This may not be a name that necessarily rings a bell, until you see this …
ICYMI: Find someone who looks at you the way @IowaCubs catcher Taylor Davis looks at the camera 👀 pic.twitter.com/bdTjyWbZW2

— Minor League Baseball (@MiLB) August 31, 2017
Now do you know who we are talking about?
The catcher for the Iowa Cubs will now be sporting a Chicago Cubs uniform after being promoted on Tuesday. And beyond his ability to find the camera, Davis' playing talents shouldn't go unnoticed.
In 102 games with Triple-A Iowa, the 28-year-old boasted a .297/.357/.429 line with six home runs and 106 hits. He's a man of many talents, both on the camera and in the batter's box.
Maybe if he's catching a few sessions in the bullpen, they can make a party out of it. We deserve that.
Davis told MLB.com's Bob Cohn that he received word of his promotion on Monday morning. "My manager, Randy Bush, called a team meeting and told everybody, and that was really, really neat. I played with a bunch of those guys for a long time, and being able to share that experience with them was really fun."
So has it all sunk in yet? "Oh, man. Not really. The closest it came was when I was asked what number I wanted. That's when it was like, 'Wow, it's really happening.' But it's been cool and a lot of fun and obviously a dream. Hopefully it shows some people, never give up. You watch my career and see what happened to me. I didn't really play early in my career. It shows people that, really, if you have a uniform you have a chance."
As for his attention-getting video fame, Davis says "It's been hectic. Trying to fit in everybody's interviews, podcasts, radio stations, all these people and high school kids. It's been wild."
So should fans expect more of it now that he's reached the Majors? "It's kind of my thing now. I don't really have a choice," Davis told Cohn.