Who wore it better: Luke Skywalker on the planet Hoth or this Tigers fan?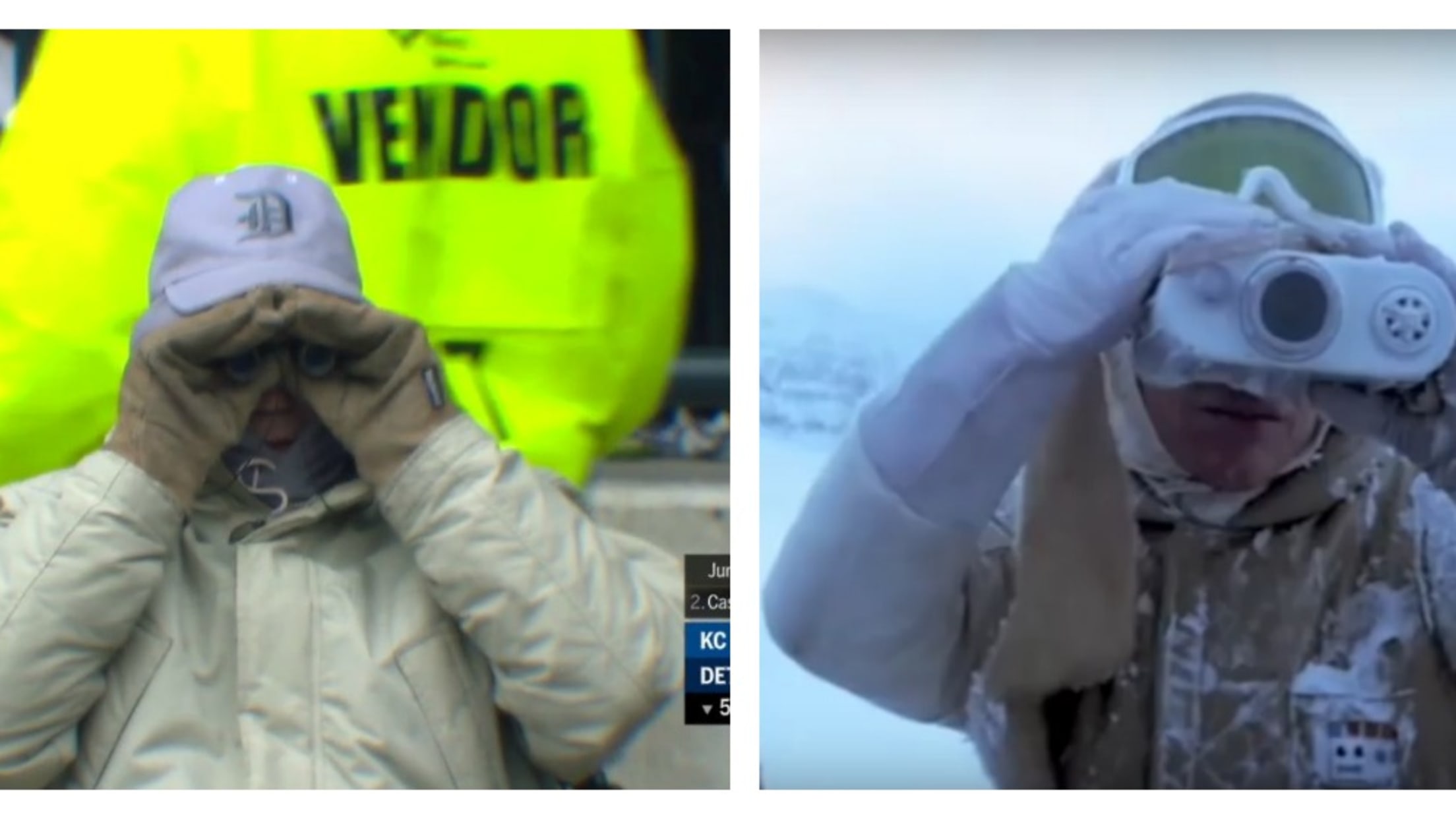 The Tigers played their home opener against the Royals on Thursday afternoon, and there was much rejoicing throughout the Motor City. But while fans weren't about to miss out on the return of baseball to Comerica Park, early April in Detroit is still early April in Detroit: Temperature at first pitch hovered in the low 40s, which led to some ... interesting fashion choices:
Wearing nothing but the finest for Detroit's Opening Day. #MotorOn pic.twitter.com/4sTuzXcMw1

— Cut4 (@Cut4) April 4, 2019
Hey, whatever you have to do to stay warm, even if it means doing some Ned Stark cosplay. While the fur coat was fun, though, we're here to talk about a different look:
Same. pic.twitter.com/tuAt0D8ydS

— Dak⚾️ta Gardner (@dakotagardner) April 4, 2019
In addition to looking extremely cozy, we can't help but notice something strangely familiar about this outfit. The jacket, the binoculars, the color scheme -- wait, is this Luke Skywalker on Hoth?
Computer, enhance: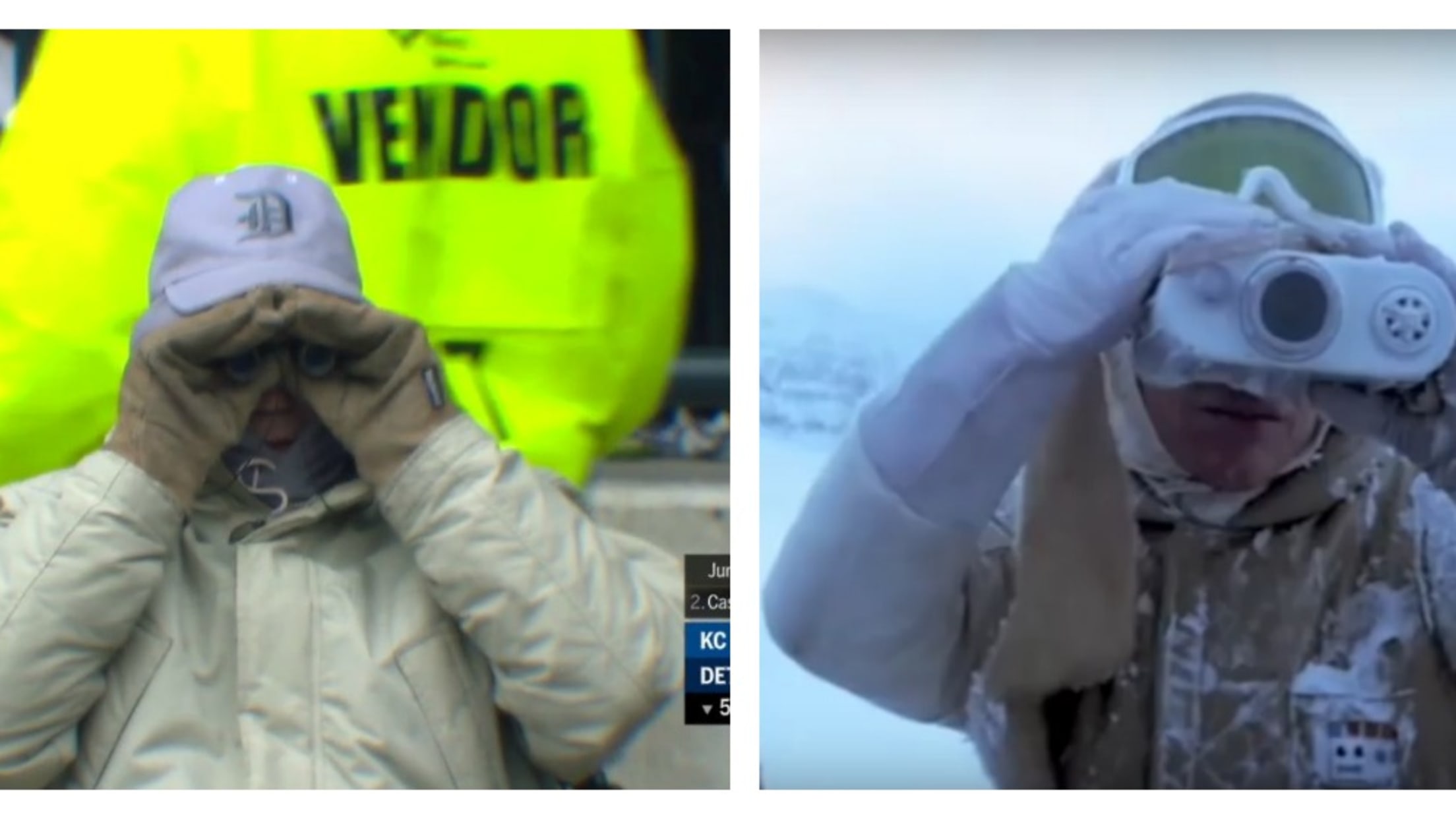 Weird that he flew all the way to Detroit to take in a baseball game, but who are we to judge a Jedi.
Teams in this article:
Topics in this article: