Josh Harrison is baseball's craziest acrobat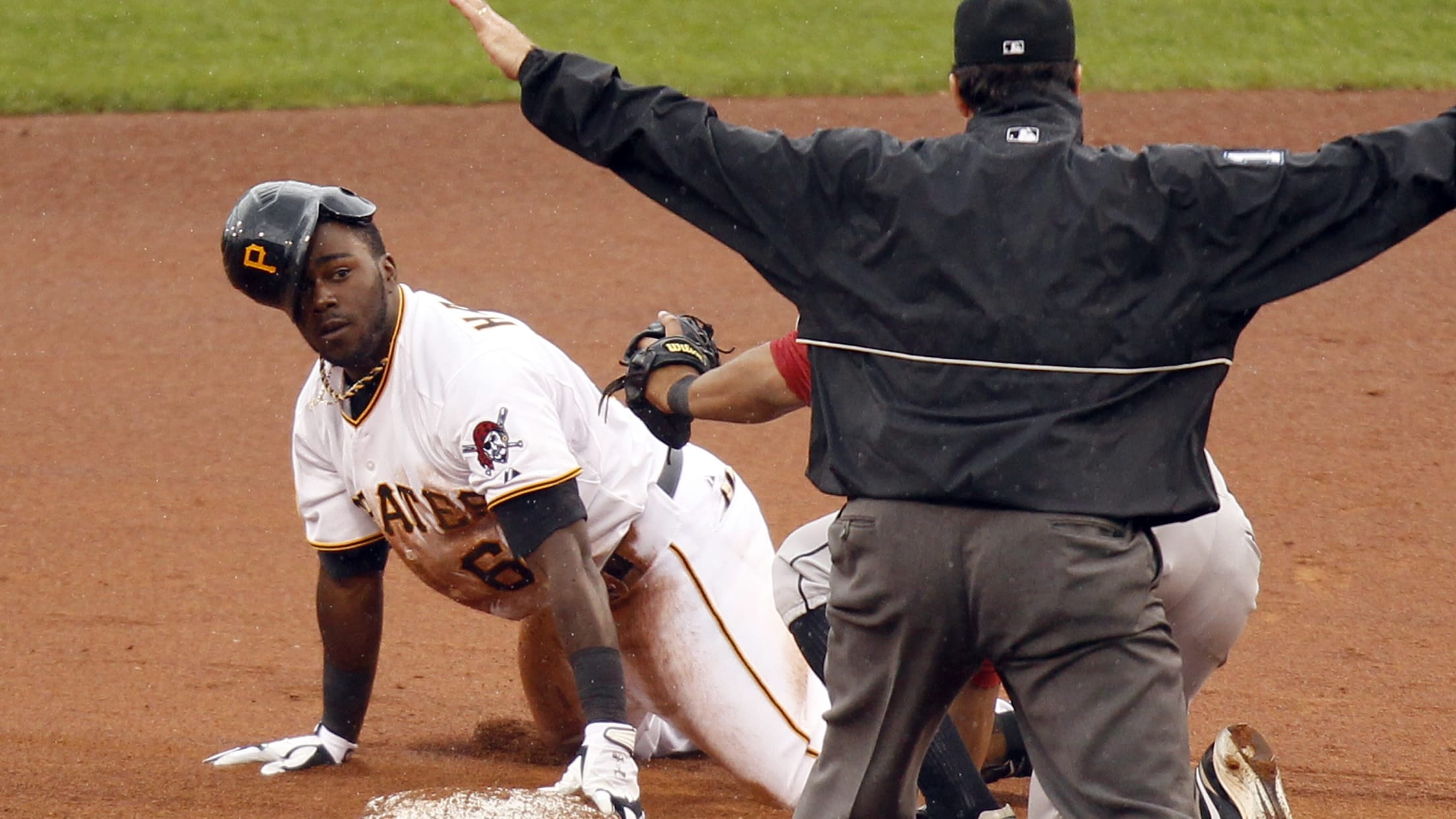 (Justin K. Aller)
While Spring Training workouts are officially underway, the Hot Stove is still simmering in the background, with the latest move being the reported addition of Josh Harrison to the Tigers infield. The 31-year-old is expected to be the everyday second baseman for Detroit, though he has also long been known for his defensive versatility, spending plenty of time at third base and in the outfield.
But Harrison also could stake a claim as the most exciting, unpredictable and acrobatic baserunner in the game today. Time and time again, he has found himself smack in the middle of all kinds of chaos on the basepaths -- and rather often, Harrison finds a way to avoid pursuing defenders.
This reputation was first earned back in 2014, when Harrison escaped a particularly dangerous rundown in extra innings against the Mets:
About a month later, he pulled off a similarly daring escape in Colorado:
Ball hit directly towards a nearby infielder? No problem:
Harrison even knows how to deftly avoid being picked off at first base:
Now, Harrison isn't exactly undefeated in these rundowns. But even when he does ultimately get caught, he keeps it entertaining:
Rundowns are certainly one of Harrison's specialties. But his baserunning brilliance can also be found in the many innovative ways he has found to slide over the years, including dramatic dives to both sides of first base:
As expected for any top-tier baserunner, Harrison has also mastered the art of the "swim move" to avoid tags on stolen bases:
The crowning jewel in his assortment of sliding masterpieces was this preposterous act of magic against the Nationals in 2017:
Enjoy, Tigers fans. When Harrison is on the basepaths, you never know what you're gonna see.
Teams in this article:
Players in this article: