Ho hum: It's just Tigers prospect Derek Hill making ANOTHER amazing Willie Mays-style catch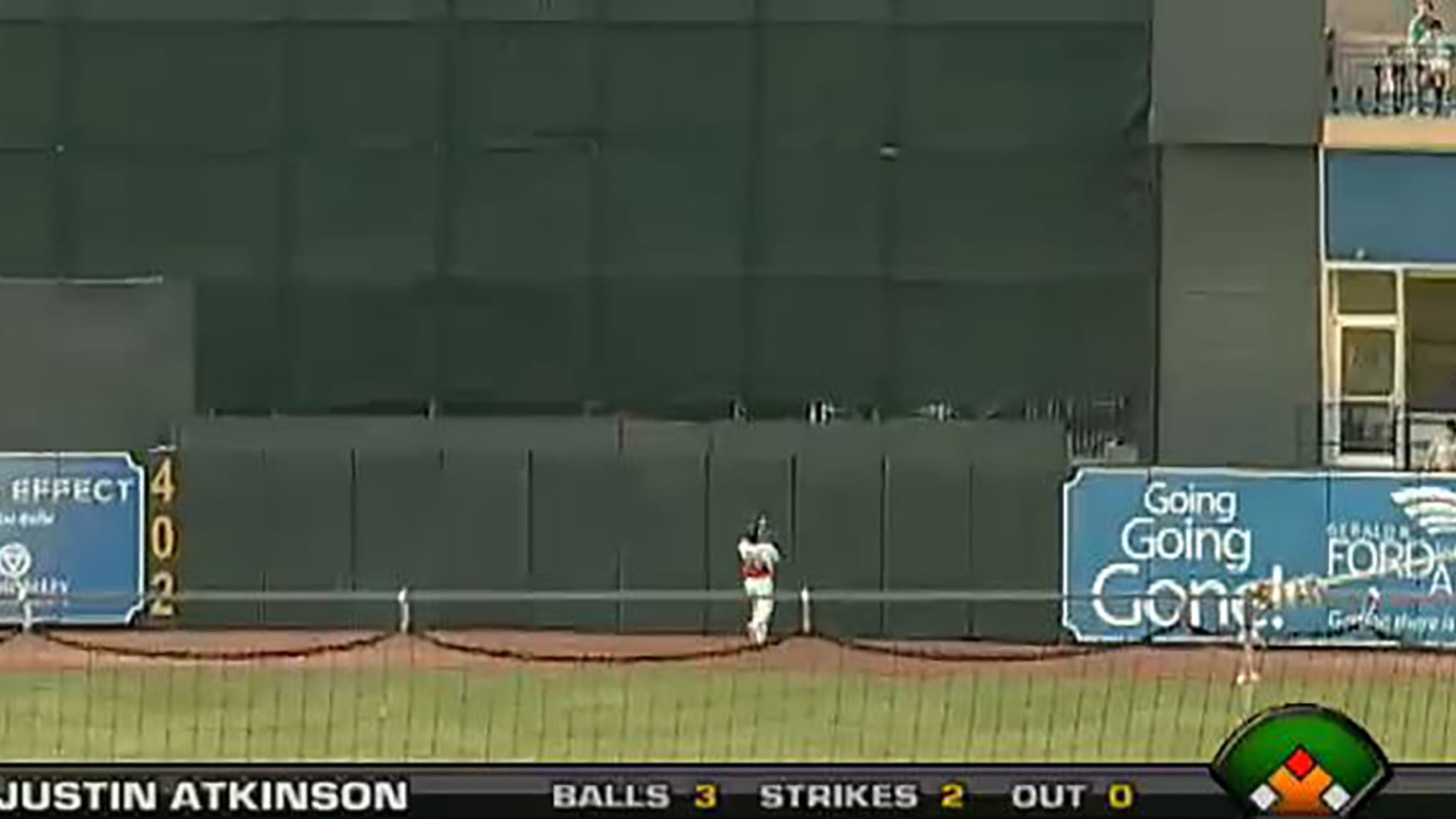 (Clair, Michael)
Racing, over-the-shoulder catches are supposed to be rare gems, the mystical Hope Diamond of the center fielder's toolkit. It's why we're still calling it a "Willie Mays catch" over 60 years after the Hall of Famer pulled it off in the 1954 World Series.
Tigers prospect Derek Hill apparently hasn't received the memo. One week after pulling it off, the Class A outfielder did it again. This time he not only had to make the grab while looking over his shoulder, but he had to hold on after smashing into the wall.
At this rate, Hill's going to forget how to do anything but make basket catches and will soon be moonwalking in to snare shallow pop flies. Which would possibly be even more remarkable.