Tim Anderson crushed a dinger, chucked his bat and the Royals got real mad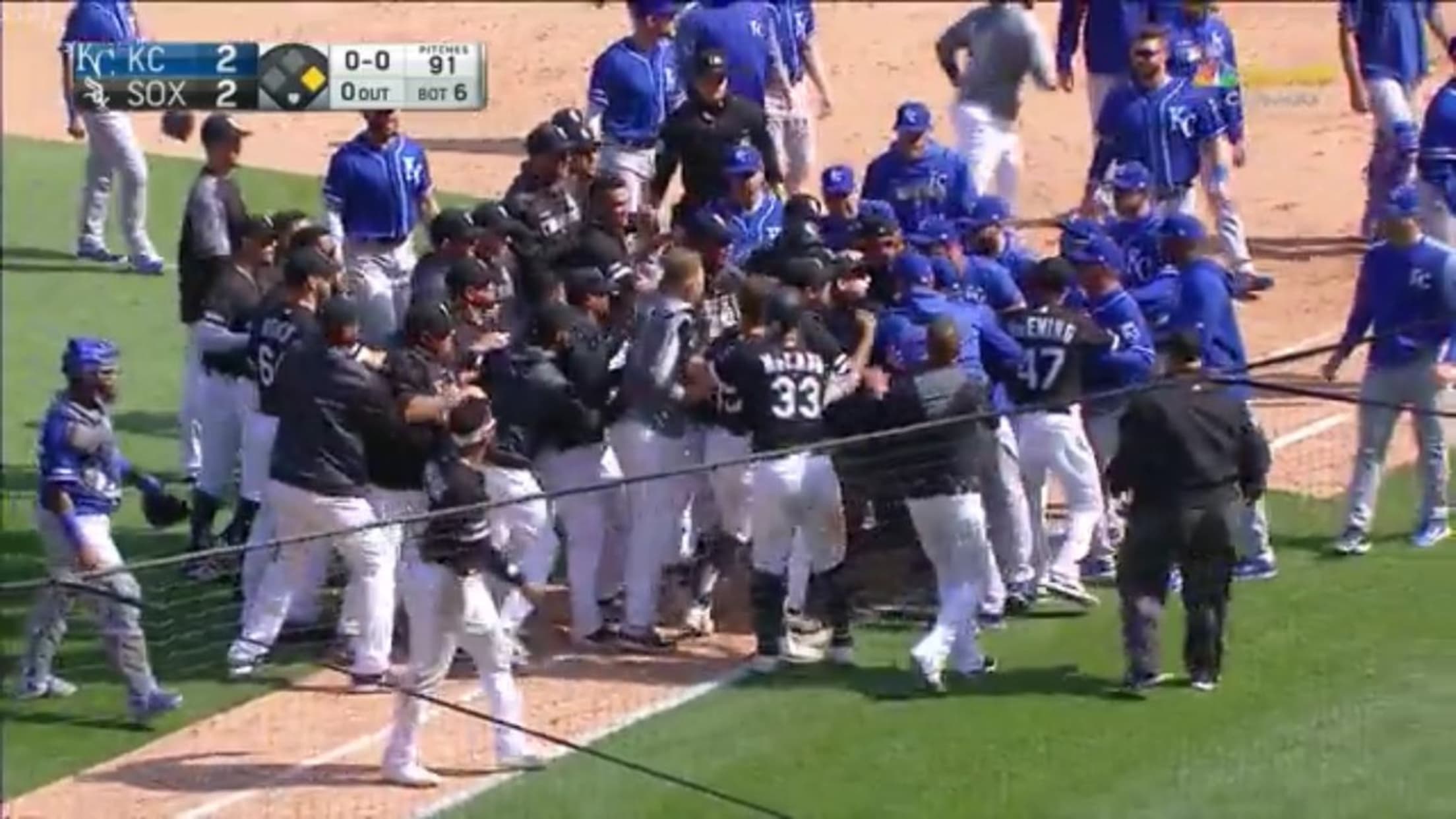 The White Sox Tim Anderson has been on fire so far this young season. Entering Wednesday's action, he led the league in batting (.421) and had three homers to go along with six steals. But you don't care about numbers, do you? You wanna see some bat tosses.
Fortunately, Anderson gave us a ferocious one after homering against the Royals.
🗣️LET THE KIDS PLAY. pic.twitter.com/VDUSiQpawx

— Cut4 (@Cut4) April 17, 2019
Here's a how-to.
🔥🔥🔥 pic.twitter.com/aZLvJpO90e

— Chicago White Sox (@whitesox) April 17, 2019
Catcher Martín Maldonado seems displeased. And in fact, we learned that the entire Royals team was displeased because in Anderson's next at-bat, Royals pitcher Brad Keller hit him. This caused a brief pause in play.
Benches clear in Royals-White Sox after Brad Keller hits Tim Anderson in the 6th inning. pic.twitter.com/u9IhZ56AvP

— MLB (@MLB) April 17, 2019
Not much happened, besides some manager-vs-manager fun.
Tim Anderson pimped a homer. Brad Keller hit him. The benches cleared. Dale Sveum is fired up. There was a lot of chatting and posturing .. and then Ned Yost and Rick Renteria just got into it.

— Rustin Dodd (@rustindodd) April 17, 2019
Maybe next time the Royals should just strike Anderson out and do a back flip.
Matt Monagan is a writer for MLB.com. In his spare time, he travels and searches Twitter for Wily Mo Peña news.
Teams in this article:
Players in this article:
Topics in this article: