Prepare yourselves and watch Tim Lincecum's first-ever MLB start not in a Giants jersey
Thinking of Tim Lincecum in a jersey other than the Giants' can make the brain seize up -- like when drinking a slushie too fast or trying to remember your new 12-character password featuring a mixture of letters, numbers and special characters.
Prepare your brains then, take a deep breath and get ready: For Big Time Timmy Jim made his triumphant return to the Major Leagues on Saturday afternoon. Dressed in bright red, Lincecum took the mound for the Angels' as they defeated the Athletics, 7-1.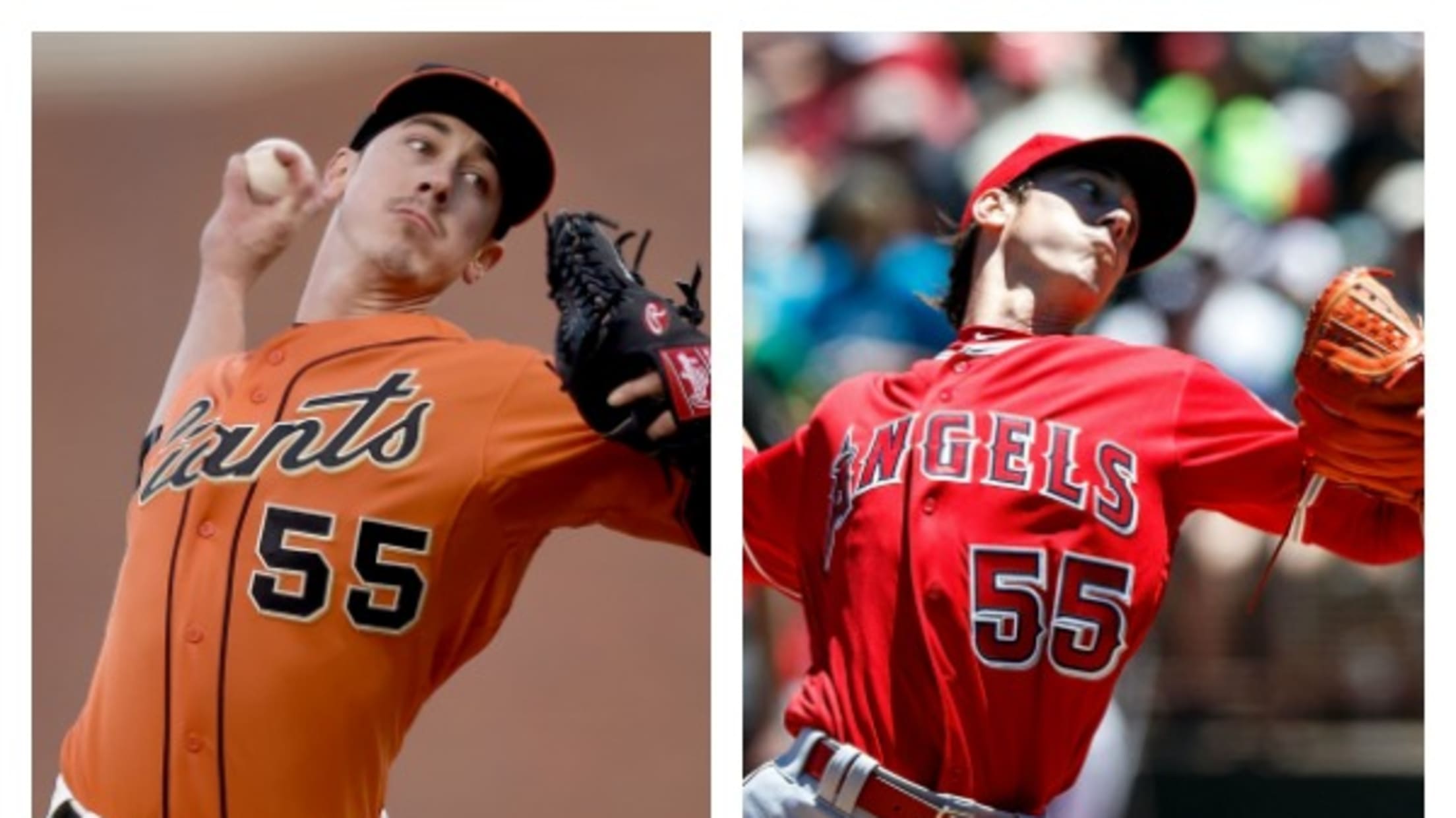 While this may appear to be the work of some kind of funhouse mirror, I assure you, it really happened.
It was a generous and kind offering from the Angels, too. Knowing that some fans might need some time to adjust to this new-look Lincecum after watching him win two Cy Young Awards and march in three World Series parades with San Francisco, they eased the transition by having it all begin in Oakland.
The fact that he was back on the field at all after making his last start nearly one year ago was enough for most fans -- regardless of their rooting interests.
Tim Lincecum makes his return in Oakland today and Sara Mason is among #SFGiants fans in crowd. pic.twitter.com/KlYW3H04py

— Daniel Brown (@BrownieAthletic) June 18, 2016
Lincecum looked much sharper since that last start, too. The Bay Area Beast (trademark-pending) pitched six innings and showed a good mix of pitches, while allowing just one run and striking out two.
Only 32 years old, this could even signal a new second act in his career -- no matter what Fitzgerald might say of the possibility. And while his lack of a mid-90s fastball means we probably won't bring back the Kershaw or Lincecum debates, plenty of pitchers have remade themselves with a new team. There was once a time people couldn't think of Scott Kazmir with someone other than the Rays, or Francisco Liriano with the Twins or Roger Clemens with the Red Sox.
While your brain might still be reeling from witnessing Lincecum in a shade darker than orange, give yourself a few days and then get excited for the next time you'll see the back-breaking motion and unique method for eating sunflower seeds. It will likely be at his new home in Anaheim on Thursday when his opponent will, once again, be the A's.
Teams in this article:
Players in this article: