Tim Tebow stopped by 'The Tonight Show' to talk Spring Training and Tim Tebow tattoos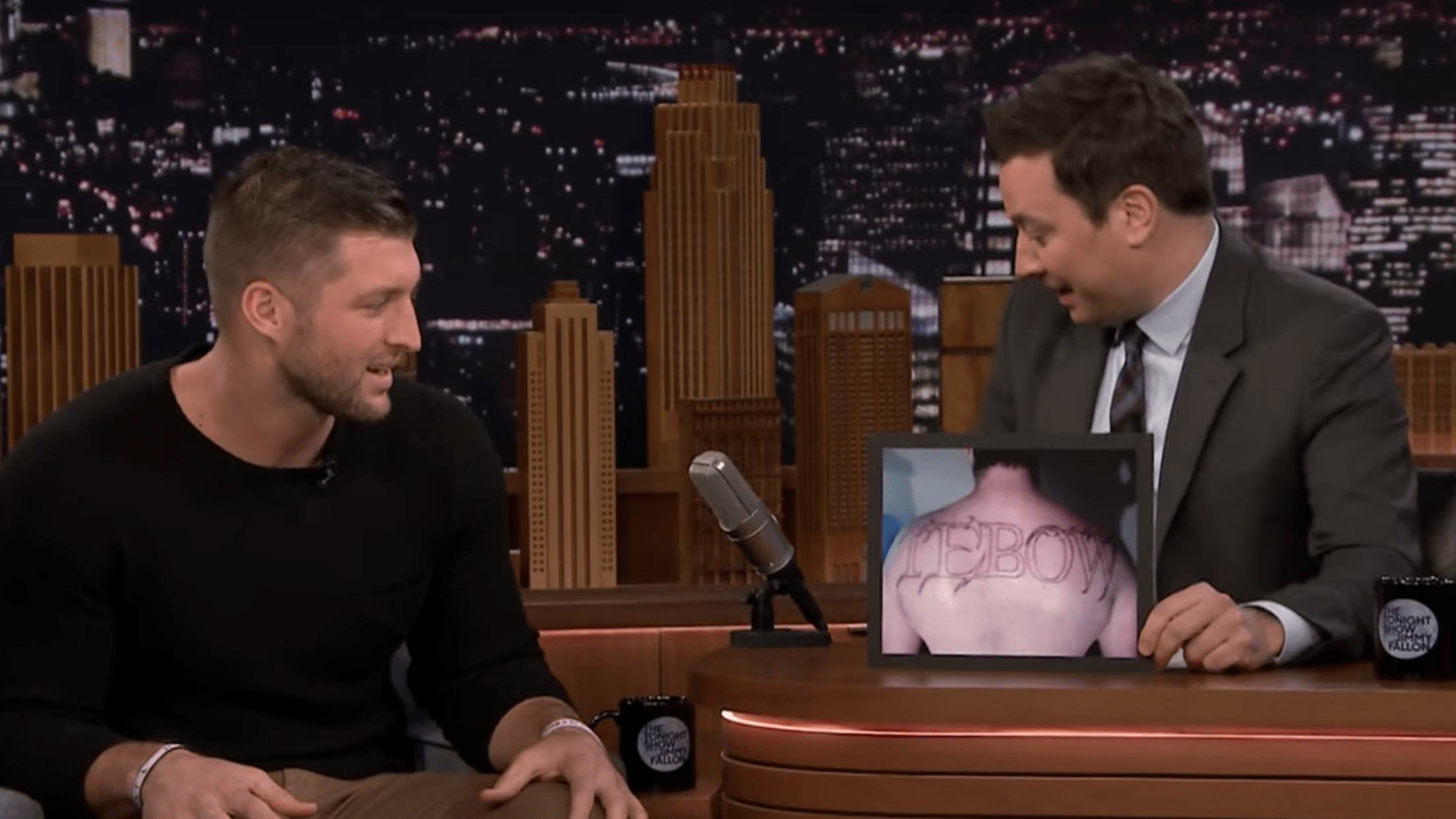 In just over a week, Tim Tebow will be in Port St. Lucie for Mets Spring Training. In the meantime, though, he had some very important business to discuss with Jimmy Fallon on "The Tonight Show": namely, the issue of fans getting his likeness tattooed on their bodies.
Perhaps you're familiar with this phenomenon. Some fans have gone with Tebow in a Florida jersey. Others have written his name across their back in the style of a death metal band. Others have gone with ... a centaur, for some reason? Your guess is as good as ours.
Fallon asked Tebow to review the various genres of Tebow Tattoo Art, and he did his best:
He also talked about that time he hit a homer in his first career at-bat and how he's feeling about the upcoming season, in which he'll most likely be assigned to Double-A: "No one thinks I can do it, but I love to prove people wrong." Who knows, maybe we'll get a Tebow-as-Mr.-Met tattoos in the not-too-distant future.
Teams in this article:
Players in this article: