To celebrate his third Cy Young Award, a local bakery made a special cake for Max Scherzer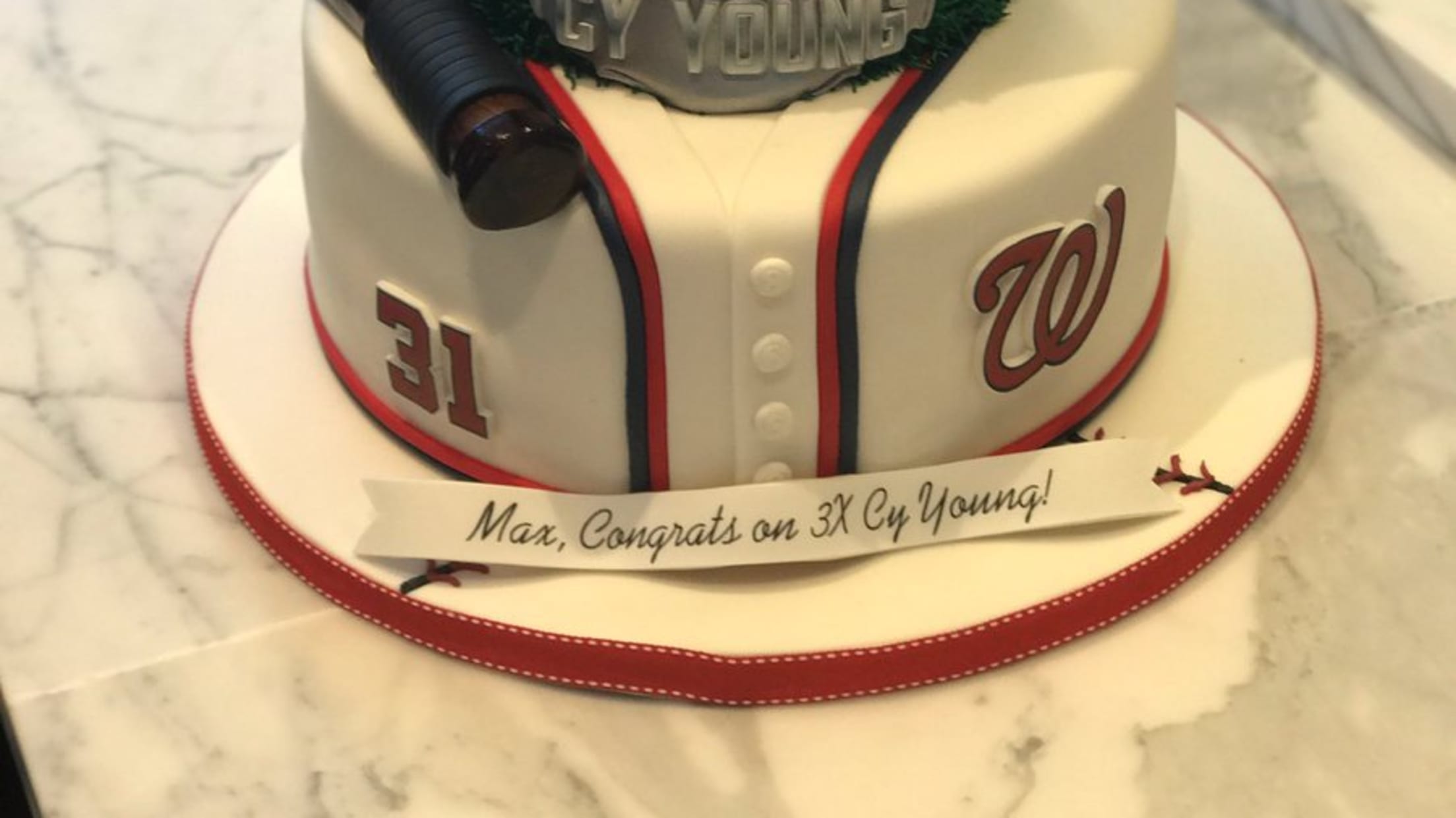 The last thing most of us want the day after Thanksgiving is for a giant cake to appear. After eating to max capacity just the day before, a big pile of sweetness doesn't sound as appealing as it usually would.
That said, we've found one exception to that rule. Fredericksburg Cupcake in Northern Virginia created a cake that not only celebrates Max Scherzer's three Cy Young Awards, but looks delicious as well:
Huge thanks to Fredericksburg Cupcake for creating this cake! The detail is amazing. Idk how I even cut into this! pic.twitter.com/BrkgWh9MsG

— Max Scherzer (@Max_Scherzer) November 24, 2017
As hard as it will be to cut into such a beautiful work of art, it will be well worth it -- even right after Thanksgiving -- if it tastes even a fraction as good as it looks.
Teams in this article:
Players in this article: