Today marks 40 years since Reggie Jackson transformed into Mr. October
Yesterday, Oct. 17, was a remarkable day in postseason history, featuring everything from The Steal to Albert Pujols going all the way onto the train tracks in Houston. Oct. 18 might not have a similar laundry list of iconic moments, but what it lacks in quantity it more than makes up for in quality: On this day 40 years ago, Reggie Jackson went from future Hall of Famer to "Mr. October."
Jackson's 1977 season was ... up and down, to say the least. After six All-Star nods and an AL MVP with the A's, New York signed him to a massive free agent deal in November 1976, hoping that he would be the piece that put them over the top following a frustrating loss to the Reds in the World Series. It didn't look that way at first, though: Between a controversial Spring Training interview and an infamous dust-up with equally fiery manager Billy Martin, Jackson struggled to fit into his new clubhouse, and New York sat third in the AL East at the end of July.
Jackson and the Yankees eventually got it together, riding one of the best offenses in baseball to a 41-16 record over the season's final two months and a division championship. After a thrilling five-game ALCS against the Royals, New York moved on to face the Dodgers in the Fall Classic -- at which point Jackson made all that drama a distant memory.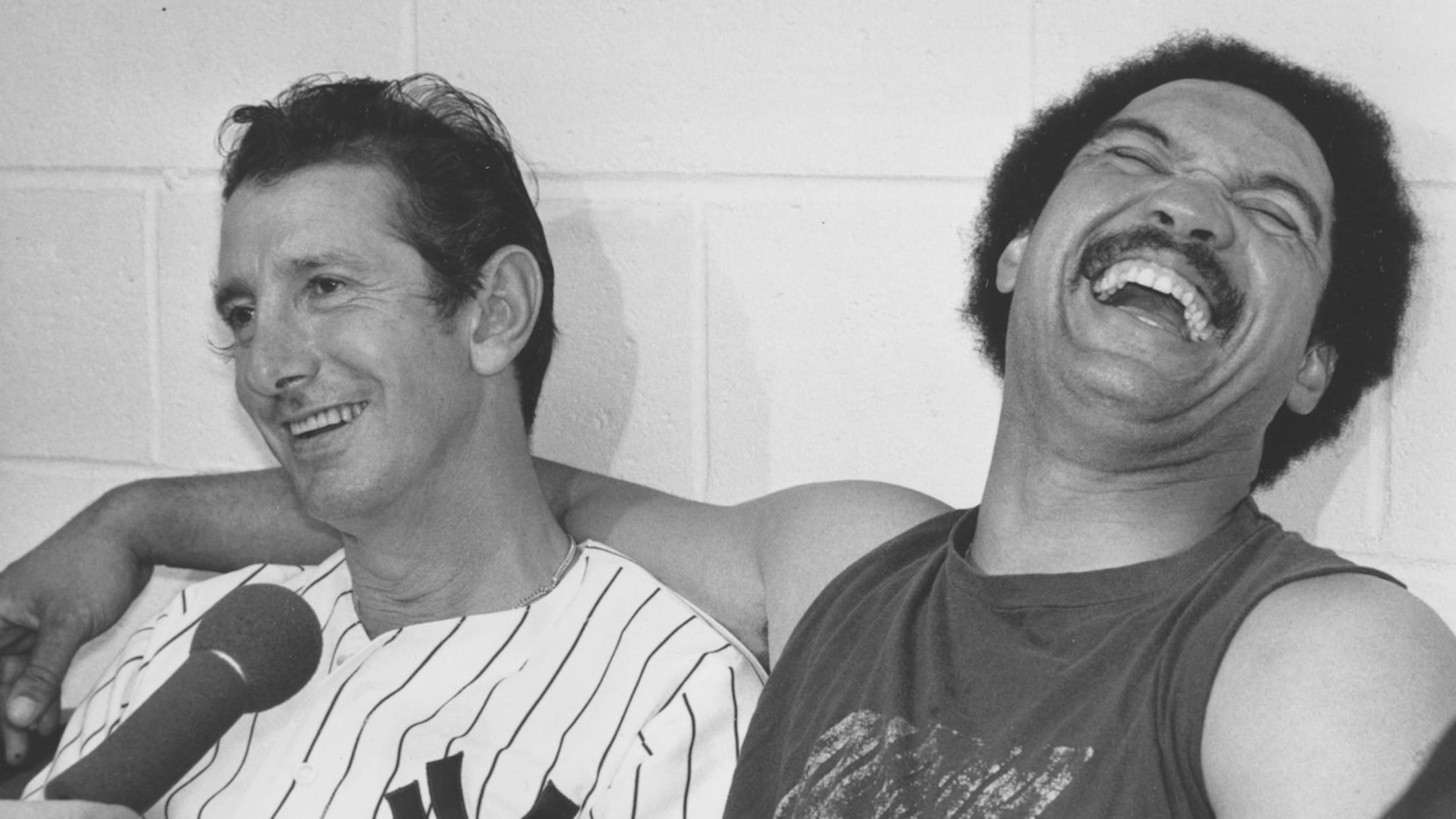 Unless you were swallowed by Iggy Iguana at a young age, you've probably heard that Jackson went deep three times in the deciding Game 6. But "became the fourth Major Leaguer to hit three homers in a postseason game" doesn't begin to cover just how dominant of a performance it was. Jackson hit those three homers against three different Dodger pitchers -- on exactly three pitches.
Pitch No. 1: Burt Hooton, bottom 4
The Dodgers came out swinging, taking a 3-2 lead into the bottom of the fourth. But Jackson, who had walked in his first at-bat, needed exactly one fastball from starter Hooton to change that:
Pitch No. 2: Elias Sosa, bottom 5
Jackson got his next opportunity just an inning later, with the Yankees now leading, 5-3. This time he faced Sosa, a reliever who'd posted a 1.98 ERA in the regular season -- but the result was exactly the same:
Pitch No. 3: Charlie Hough, bottom 8
With New York up, 7-3, with just three outs to go, Yankee Stadium was already anticipating a World Series title. There was just one question left to answer: Could Jackson hit three? He gave an answer pretty quickly:
Three pitchers, three consecutive pitches and three homers -- and the Yankees had their first championship in 15 years.
As for how a certain nickname came to be? Befitting the '77 Yankees, it started with a little clubhouse controversy: After New York lost World Series Game 2, Jackson had questioned some of Martin's decisions, to which team captain Thurman Munson replied, "Billy probably just doesn't realize Reggie is Mr. October."