This is the funniest baseball swing you'll see all year
Todd Frazier is very good at hitting the ball a very long way. He's on the cusp of 200 career home runs, has hit 40 in a season and he's worn the Home Run Derby crown. However, he still has to make contact to be able to launch balls into the night sky. On Tuesday night, Frazier apparently had a quick "13 Going on 30" moment as he was body swapped with a Little Leaguer.
Braves pitcher Touki Toussaint threw a slider that started outside, went farther outside and basically landed in a different area code. And still, Frazier swung.
Bruh. pic.twitter.com/naiuRkIzJd

— Cut4 (@Cut4) June 19, 2019
Let's just pause the video for a second and look at the sheer vast amounts of space between Frazier's bat and the ball: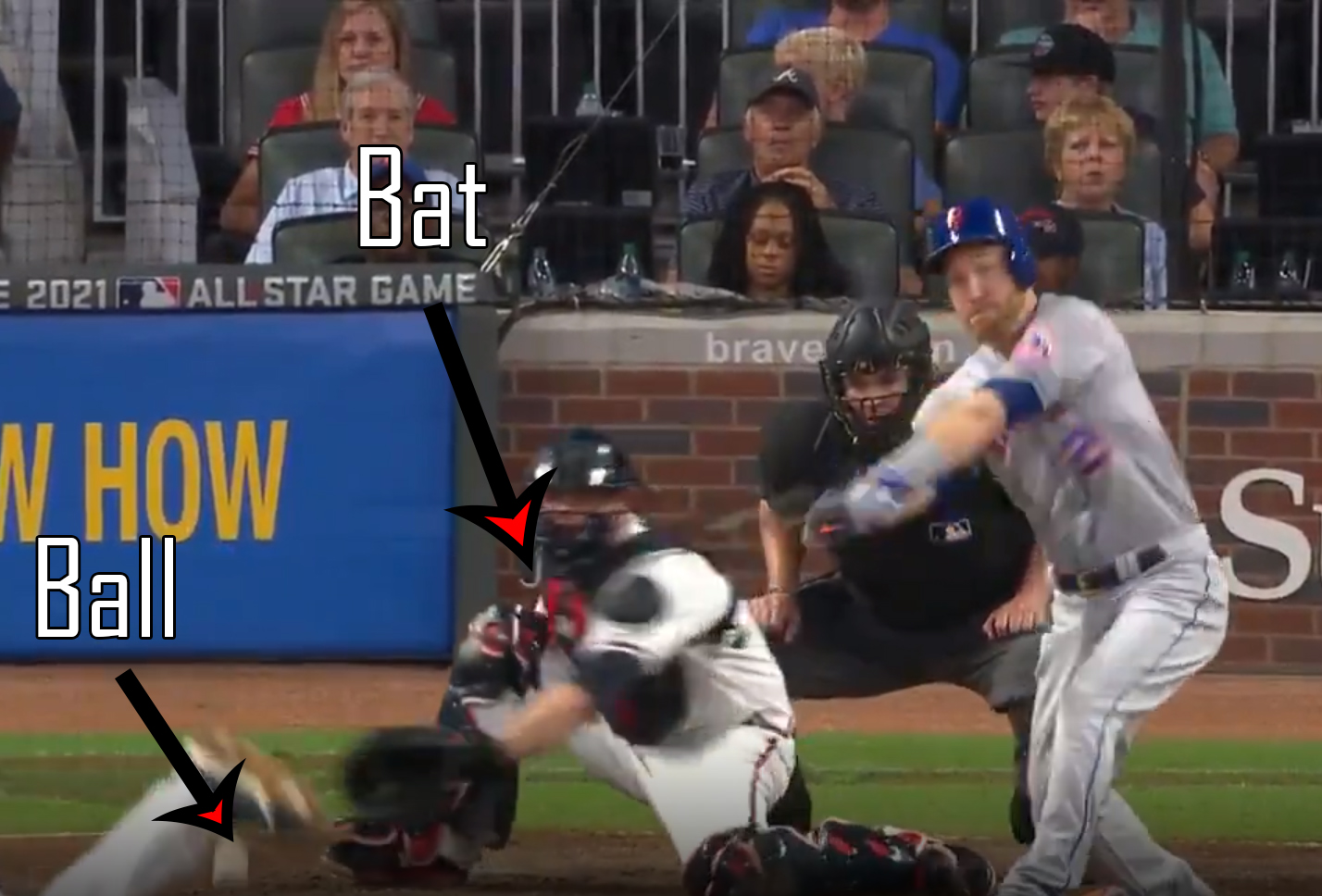 I also can't help but giggle at Frazier's reaction as, mid-swing, he realizes "Oh no. This was a mistake." The woman behind him in the crowd also looks concerned at this huge whiff: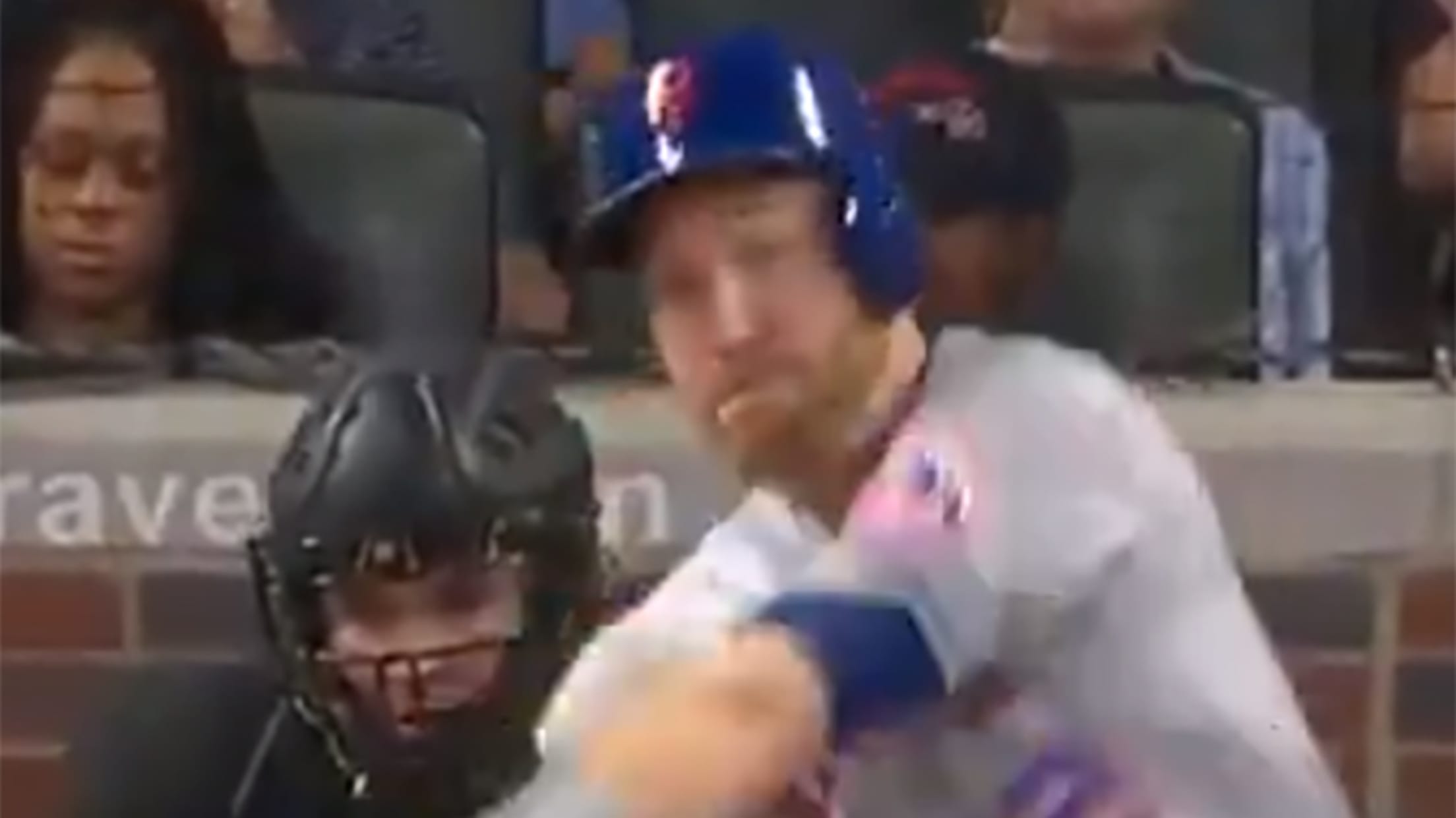 I get it. Baseball is very, very hard. Batters have to choose whether to swing or not in about the same amount of time it takes for the neurons in your brain to fire. It's kind of crazy that people can ever make contact with the ball. That doesn't mean we can't enjoy the look of a player looking more like a guy who won a "be a big leaguer for a day" contest.
Frazier redeemed himself in the very best way, though. After showing zero plate discipline on this pitch, he ended up drawing a bases-loaded walk.
Teams in this article:
Players in this article:
Topics in this article: