Todd Frazier lived up to his nickname with Sopranos- and Godfather-themed Players' Weekend cleats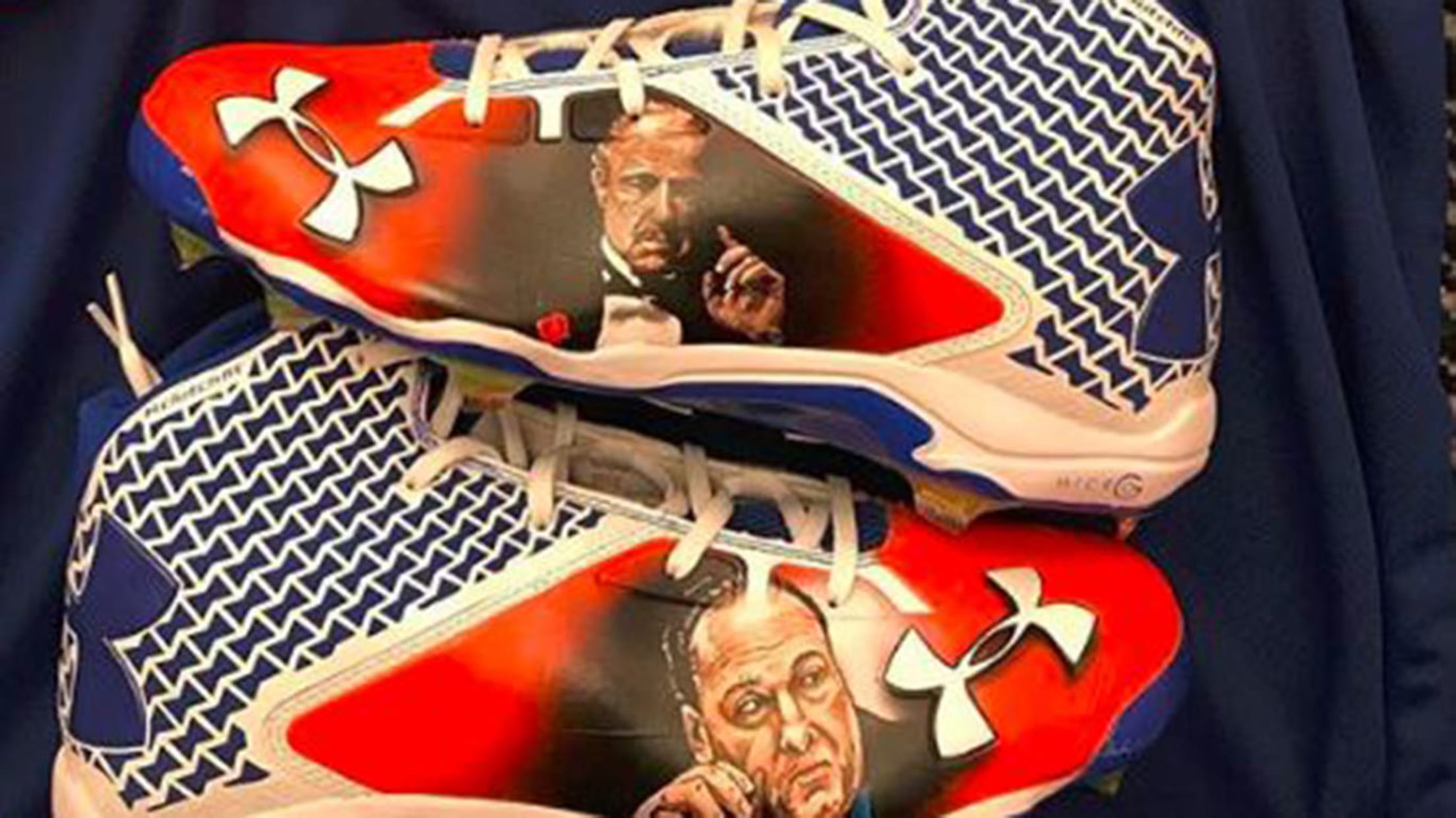 (Chesterton, Eric)
Players' Weekend is a great opportunity for players to showcase their personalities on their uniforms, not only with a nickname but with accessories as well. For Mets third baseman Todd "Toddfather" Frazier, it's an opportunity to show off his roots.
Frazier grew up in Toms River, N.J., and then went to college at Rutgers University, both not too far outside of New York City. For the past year he has been playing baseball in NYC, with the Yankees in 2017 and the Mets in 2018. It's fitting, then, that the Toddfather's Players' Weekend ensemble pays tribute to to both his nickname and his roots in the greater North Jersey-New York City area.
His cleats feature the likenesses of two of the New York area's most famous fictional figures -- Vito Corleone of The Godfather and Tony Soprano of The Sopranos.
With bosses like Corleone and Soprano on his feet, Frazier will definitely be bringing some extra power into the weekend.
Teams in this article:
Players in this article: