Todd Frazier was nostalgic for the days you had to use a landline to make phone calls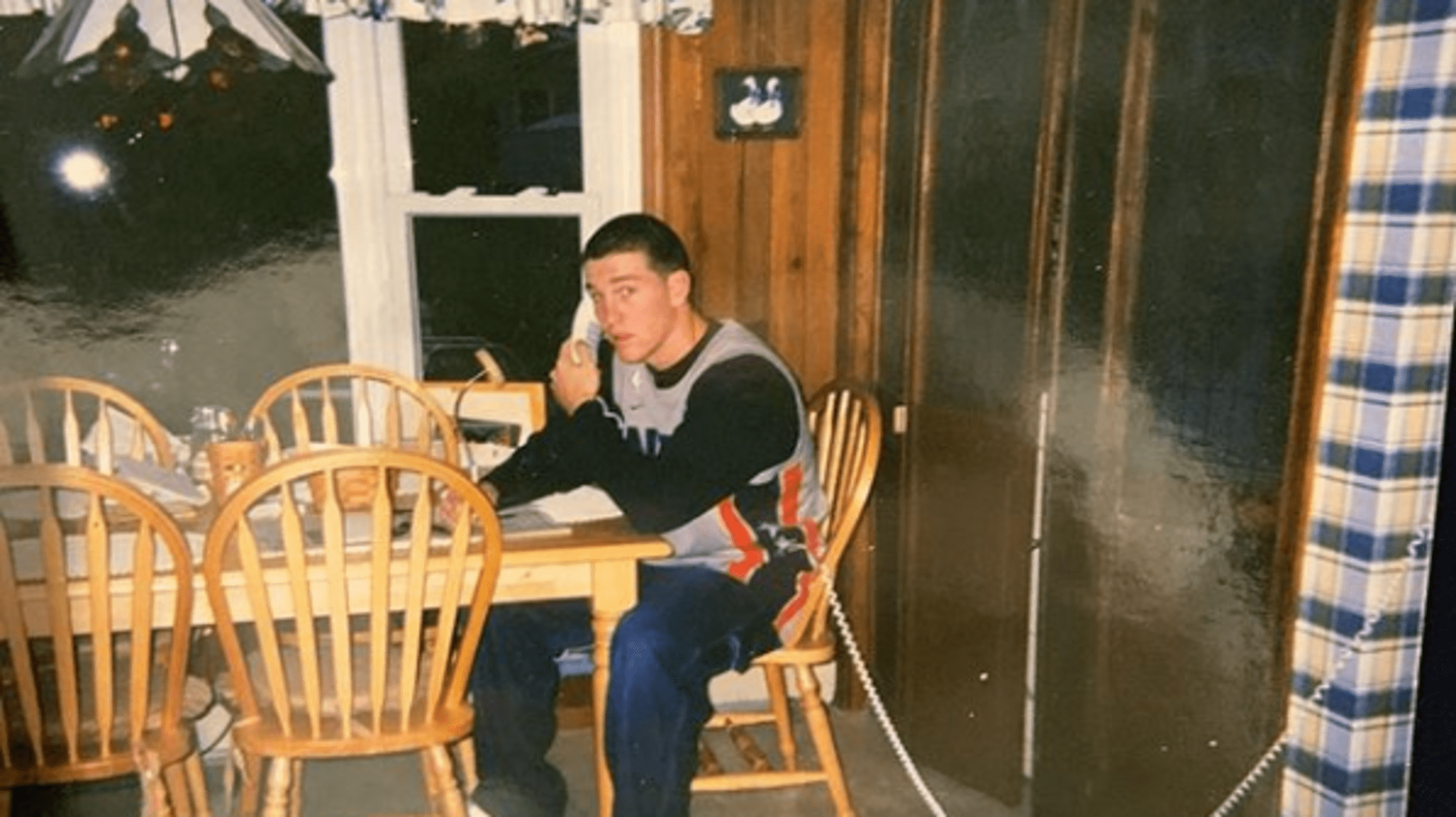 The smartphone has become such a routine part of our everyday lives that we often take it for granted. Of course we can pull a little device out of our pocket and look up any information in an instant. Of course we can call or FaceTime anyone anywhere in the world whenever we so desire.
Todd Frazier wanted to remind "the younger crowd" that we haven't always been so lucky by posting a hilarious photo of him from his adolescent days:
Here are the other highlights from baseballers on social media over the last week ...
Frazier wasn't the only one remembering the good ol' days. Nelson Cruz threw it back 20 years to the team he originally signed with out of the Dominican Republic: the Mets.
Carlos Beltran paid homage to all of his former teams with his Halloween costume -- all of his former Major League teams, at least. The Lansing Lugnuts -- whom Beltran played 11 games for in 1996 -- did not get a shout-out, unfortunately.
Hey Carlos... you forgot about us! It's okay, we forgive you. https://t.co/S0LDym52V4

— Lansing Lugnuts (@LansingLugnuts) November 1, 2018
Astros prospect Myles Straw also had a great costume for Halloween:
Happy Halloween friends 💩 pic.twitter.com/Tq8WuhbXE5

— Myles Straw (@myles_straw) October 31, 2018
Some members of the Braves' front office did a collective dress-up as the team's players, and some of the actual Braves approved:
Whole Squad Ready!
OFF To The #Halloween #Braves FO Breakfast w/ @ozzie @ronaldacunajr24 @enderinciartem @Julio_Teheran , @Folty25 , @LieutenantDans7, Kurt Suzuki & AJ Minter. #Halloween

(P.S. J's Escorting the squad to their player appearance. 🤣) pic.twitter.com/zqU08HCsWL

— Janet E. Sevilla (@JSevilla_24) October 31, 2018
Dansby finally shaved 😂😂😂

— Charlie Culberson (@cculberson8) October 31, 2018
The Red Sox won the World Series, and David Price wanted to make sure everyone at the parade knew they couldn't have done it without his Fortnite partner:
WE wouldn't have done what WE did without this guy!!! MVPearce was so clutch for us but #nastynate put us in position to be #champs!! #letsgoooooo #squadup #alldaydubsonfortnite #nateisselfishonfortnite #doublescars #nomeds pic.twitter.com/MkbHfelrkw

— David Price (@DAVIDprice24) October 31, 2018
Former pitcher Eric O'Flaherty described the progression of Steve Pearce's World Series with some detailed graphics:
🔴 = Hot

🔵 = Cold pic.twitter.com/2PLoMfjzK0

— Eric OFlaherty (@EOF34) October 28, 2018
🔴 = Hot

🔵= cold pic.twitter.com/d1dNJTGP20

— Eric OFlaherty (@EOF34) October 29, 2018
MVP pic.twitter.com/ZzGP2ExXYD

— Eric OFlaherty (@EOF34) October 29, 2018
Twins prospect Brent Rooker welcomed the offseason in the most fitting way:
The end of the World Series officially marks the beginning of #MJvsLebronSZN on Twitter.

Please begin posting your totally rational, fact-based, and definitely not at all emotionally influenced opinions all over the internet.

— Brent Rooker (@Brent_Rooker19) October 29, 2018
The Arizona Fall League is still in session, and Mets prospect Peter Alonso is still crushing baseballs:
Air traffic control: flight 20 you have clearance for takeoff. #AFL #LGM pic.twitter.com/MDkPEw3JWc

— Pete Alonso (@Pete_Alonso20) October 30, 2018
Cubs prospect Justin Steele was proud of his defensive efforts:
Not saying my dive for the base yesterday was text book... buttttt @PeteRose_14 pic.twitter.com/HyOvTFpaTU

— Justin Steele (@J_Steele21) October 31, 2018
Astros pitching prospect Forrest Whitley is just trying to avoid the long ball:
Rhys Hoskins was disappointed that more people don't want him to bring the 'stache back in 2019:
Teams in this article:
Players in this article: