Saturday Night Live host Tom Hanks signed off with a shoutout to the Cleveland Indians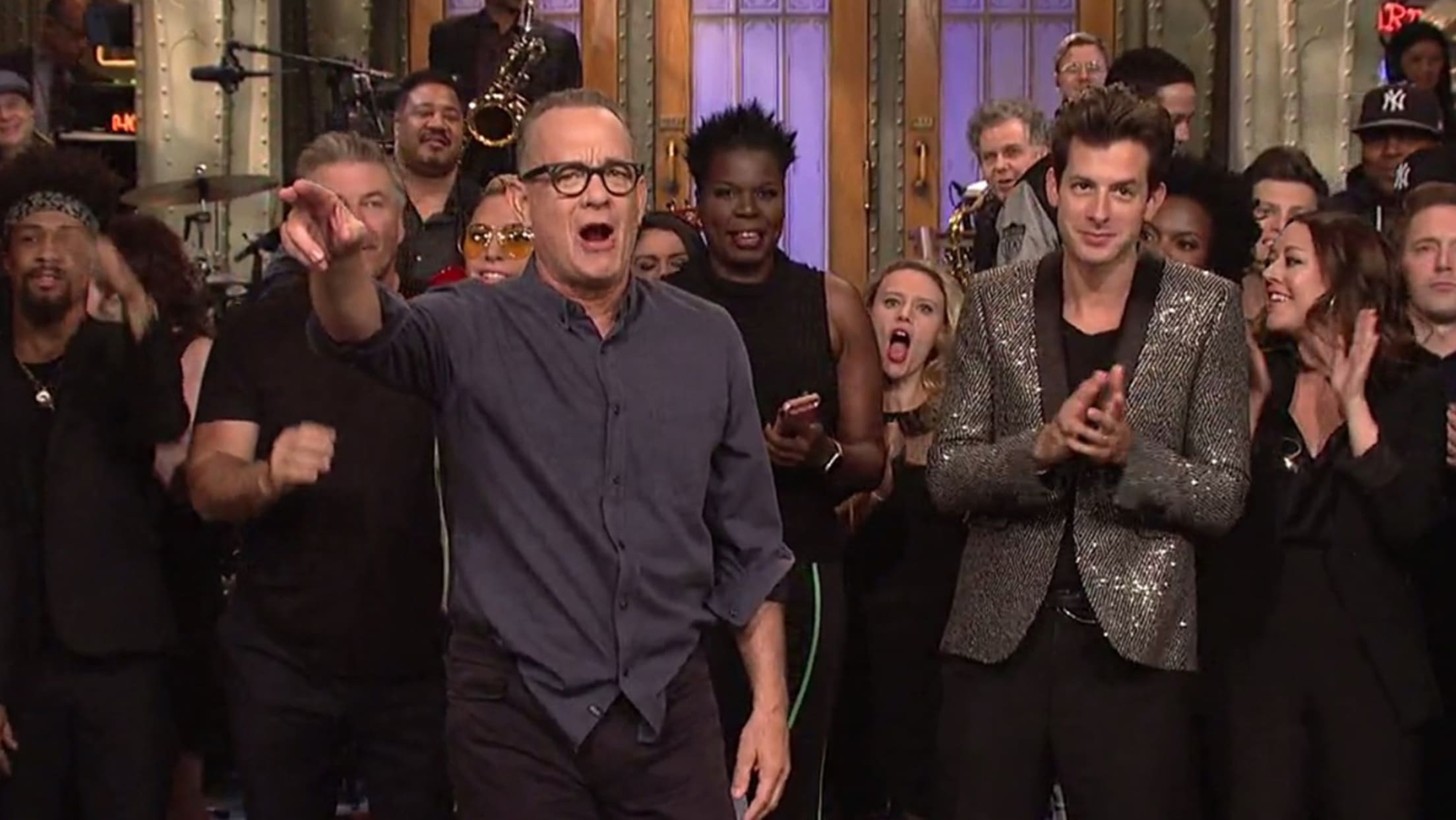 On Saturday Night Live last night, the host was some actor you may have heard of by the name of Tom Hanks. In the baseball world, Hanks is perhaps most famous for playing a gruff manager named Jimmy Dugan in the 1994 film A League of Their Own, but his relationship with baseball extends further back than that. In the late 1970s, he spent time with the Great Lakes Theater Festival in Cleveland. While there, he learned how to keep score:
I score baseball games in PEN. My own system developed since 1977 in Cleveland. Notice, my thumb is fine. Hanx http://t.co/jEgrhSri

— Tom Hanks (@tomhanks) July 23, 2012
The ties between Hanks' baseball fandom and the city of Cleveland have him understandably excited that the Indians are on their way to their first World Series since 1997 with the opportunity to secure their first championship in 68 years. Which is why at the end of SNL last night, Hanks signed off thusly:
"Thanks everybody! Go Tribe!"
Cleveland fans took to Twitter to celebrate the shoutout from one of the most famous actors of his generation:
In @nbcsnl sign off, @tomhanks says, Go Tribe! #RallyTogether

— Melissa Hoppert (@MHoppertNYT) October 23, 2016
Anybody else catch @tomhanks with the "Go Tribe" at the end of #SNL??

— Jon Cupo (@joncupo) October 23, 2016
Umm I'm pretty sure Tom Hanks just said "Go Tribe!" at the end of #SNL. YASSSSS 👏🏼❤️⚾️💙 @Indians #RallyTogether

— L i v L e m l e y (@livlemley) October 23, 2016
If there was any question that this World Series is already expanding beyond the baseball world to pop culture as a whole, the other team heading to the Fall Classic received its own shoutout in the Weekend Update segment: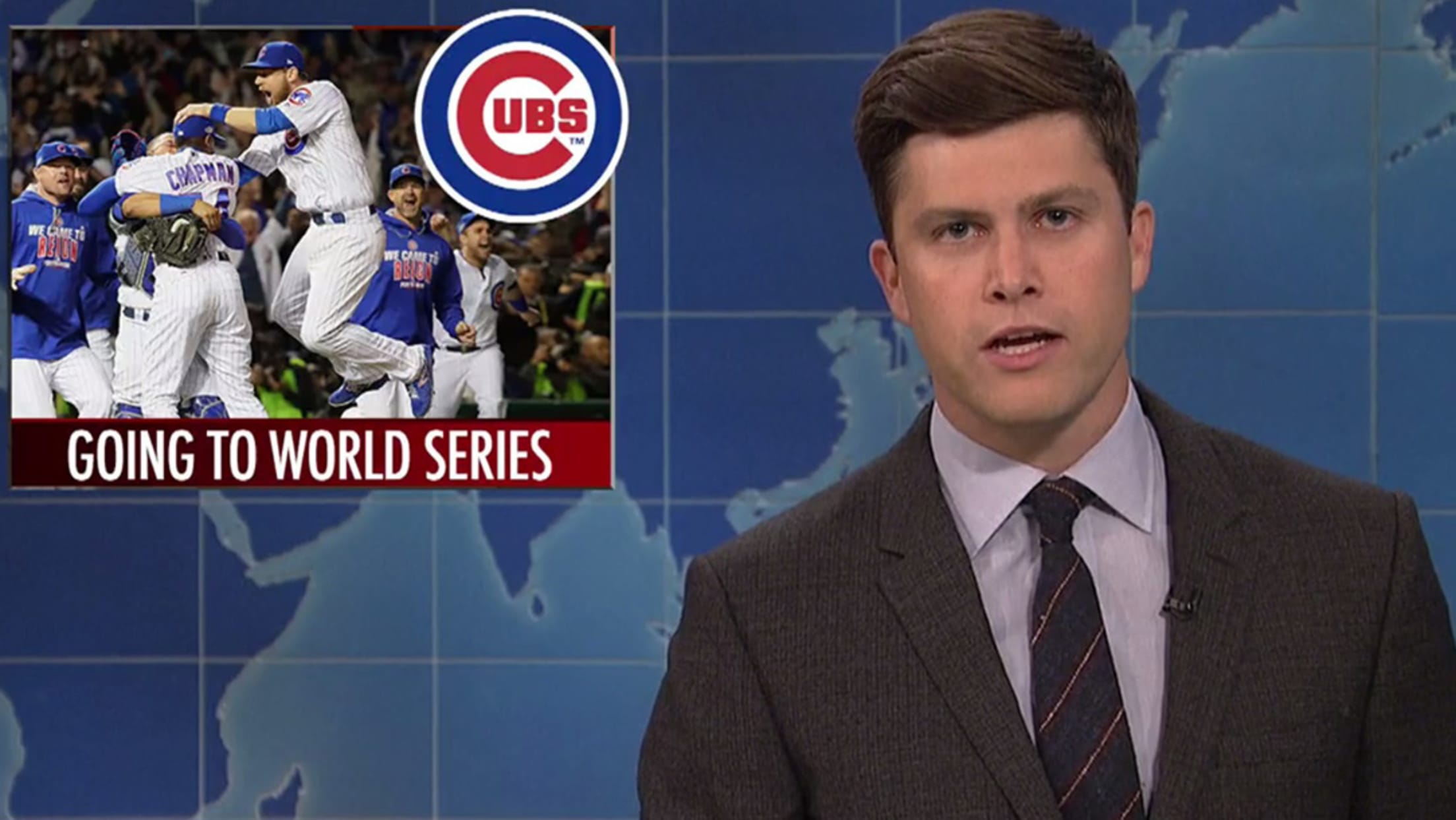 Barely an hour after the Cubs secured their first National League pennant in 71 years, SNL was on the case as anchor Colin Jost congratulated the Cubs.
You can check out the full episode of SNL below. The Cubs shoutout occurs around the 45th minute and the Hanks "Go Tribe!" signoff occurs in the final moments of the episode.