Just how exactly did Tommy John manage to commit three errors on a single play?
No, that headline was not a typo: During his start against the Brewers on July 27, 1988, Yankees starter Tommy John managed to make three errors during the course of one play. But how is such a feat even possible, you ask? Luckily, we've prepared this handy step-by-step guide to walk you through it.
In the top of the fourth, John faced Milwaukee left fielder Jeffrey Leonard with a man on first and one out. Leonard tapped one to the first-base side of the mound for what looked to be an easy out. John moved quickly, getting to the ball in plenty of time ... at which point the wheels started to come off.
The lefty tried to pick the ball up with his bare hand but couldn't get a clean grip: error No. 1. Despite the fact that Leonard was nearly at first already, John hurriedly threw over anyway, only to watch the ball sail over Don Mattingly's head and into right field: error No. 2.
In the chaos, Brewers second baseman Jim Gantner had rounded third and was trying to score all the way from first. Luckily, right fielder Dave Winfield got to the ball quickly and unleashed a laser to home plate that looked to be in plenty of time to get Gantner. Until, that is, John got involved again:
John, still standing between home plate and first, decided to cut off Winfield's throw and fire home himself. His throw, however, was well wide, and the ball bounded into the visiting dugout -- allowing not only Gantner but also Leonard, who by that point was standing on third, to score: error No. 3.
A few seconds later, John looked up at the scoreboard to see that, yes, that had really just happened: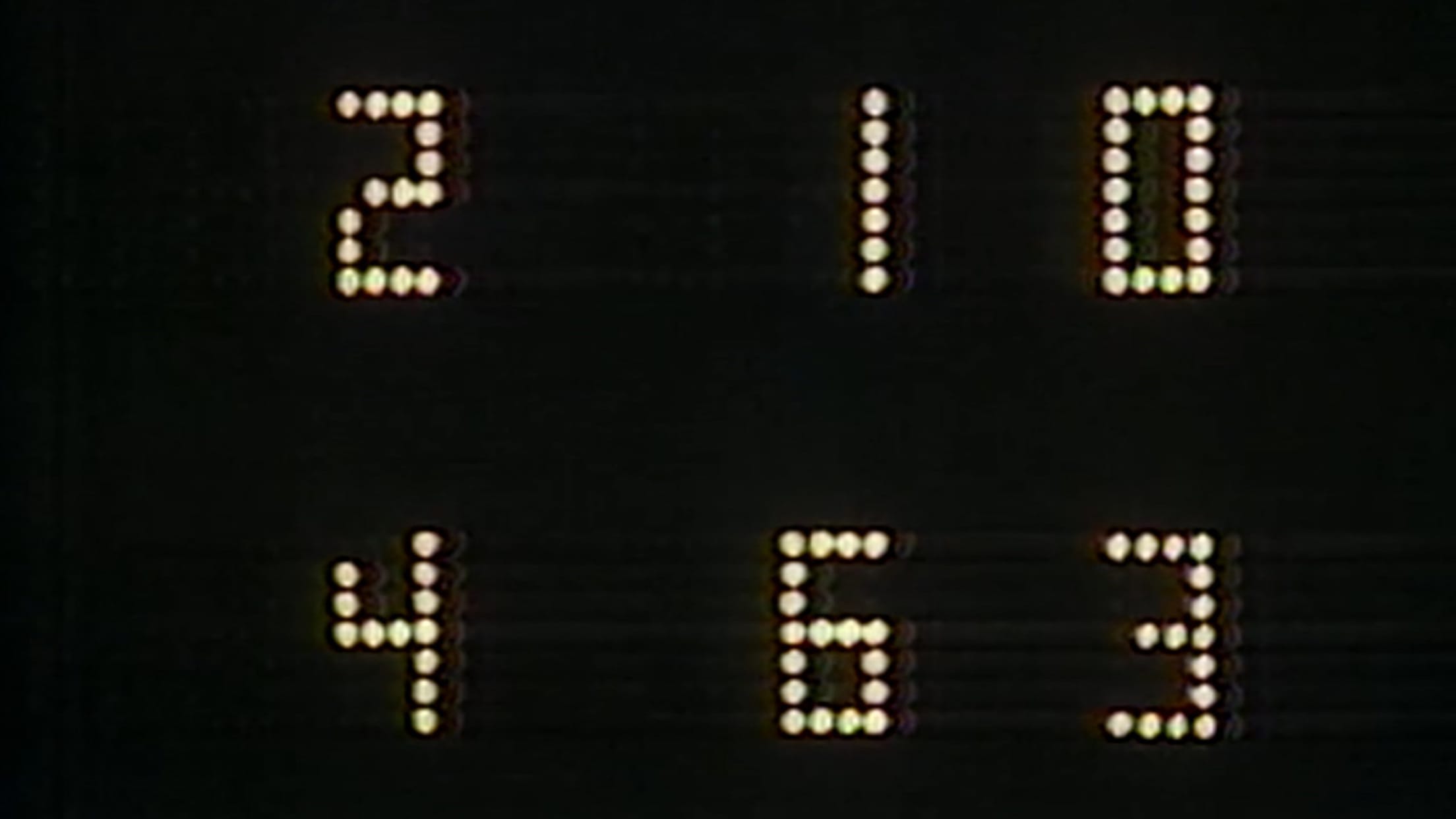 As you might imagine, John's three errors on a single play tied a Major League record for errors on one play. (It was long thought that former Giants third baseman Mike Grady committed four E5's against the White Sox, but that urban legend has since been debunked.)
One momentary lapse aside, though, John actually pitched very well that night, giving up just three runs (two earned) over eight innings in a 16-4 Yankee win. And, more than a decade after he underwent the pioneering surgery that would eventually bear his name, he went 9-8 with a 4.49 ERA for the 1988 Yankees -- at age 45.
Equipos en este artículo: