Travis Shaw hit an absolute moonshot to the roof of the right-field pavilion
If you hit a "home run" in your backyard growing up, there was always a good chance you'd lose the ball on the roof. Rarely is that an issue for Major Leaguers. Notice, I said rarely -- not never.
Facing the Braves on Sunday, Brewers third baseman Travis Shaw blasted a Statcast-projected 429-foot moonshot to right field, eventually landing on top of the Coors Light Chop House. Fortunately, this one was hit so hard, it bounced off the roof, rather than resting atop it until the end of time.
Keon Broxton, who hit the season's second-longest homer with a 489-foot blast, could only bite his thumb like he was Sampson in "Romeo and Juliet."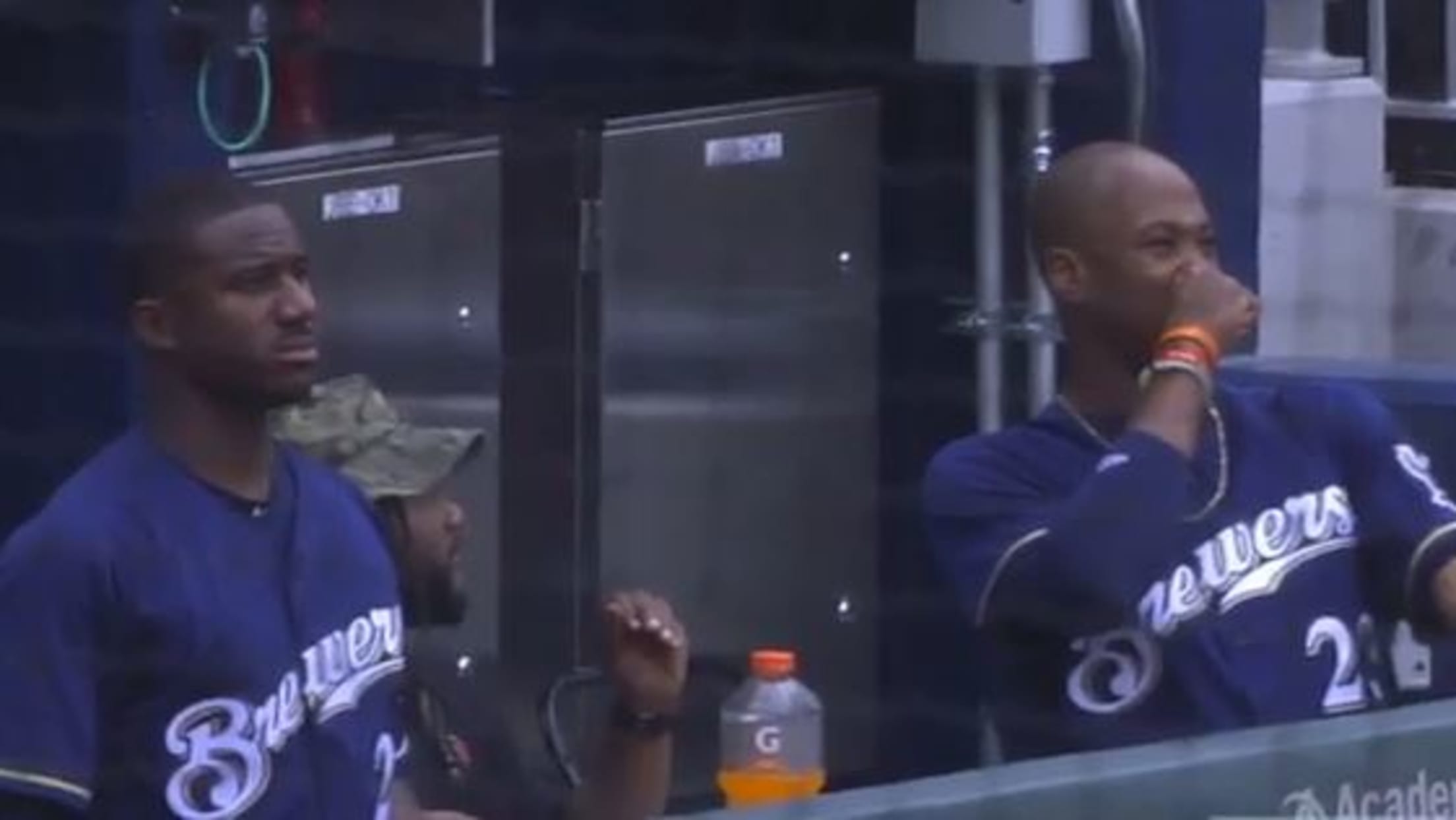 Broxton wasn't the only one impressed by the distance. "I believe that no one's hit it there because that was pretty far," manager Craig Counsell told MLB.com's Aimee Sachs after the game. "I'm not sure how far it said, but I think it landed somewhere on top of that building, so he's hit a couple of long ones this year. That one might have been the best."
The resurgent Shaw, who entered the game with a .288/.343/.535 line, wasn't as blown away. "Probably the second best ball I've hit this year, so it was a good start in the first," Shaw said.
Teams in this article:
Players in this article: