The Twins used four outfielders to get Jose Ramirez out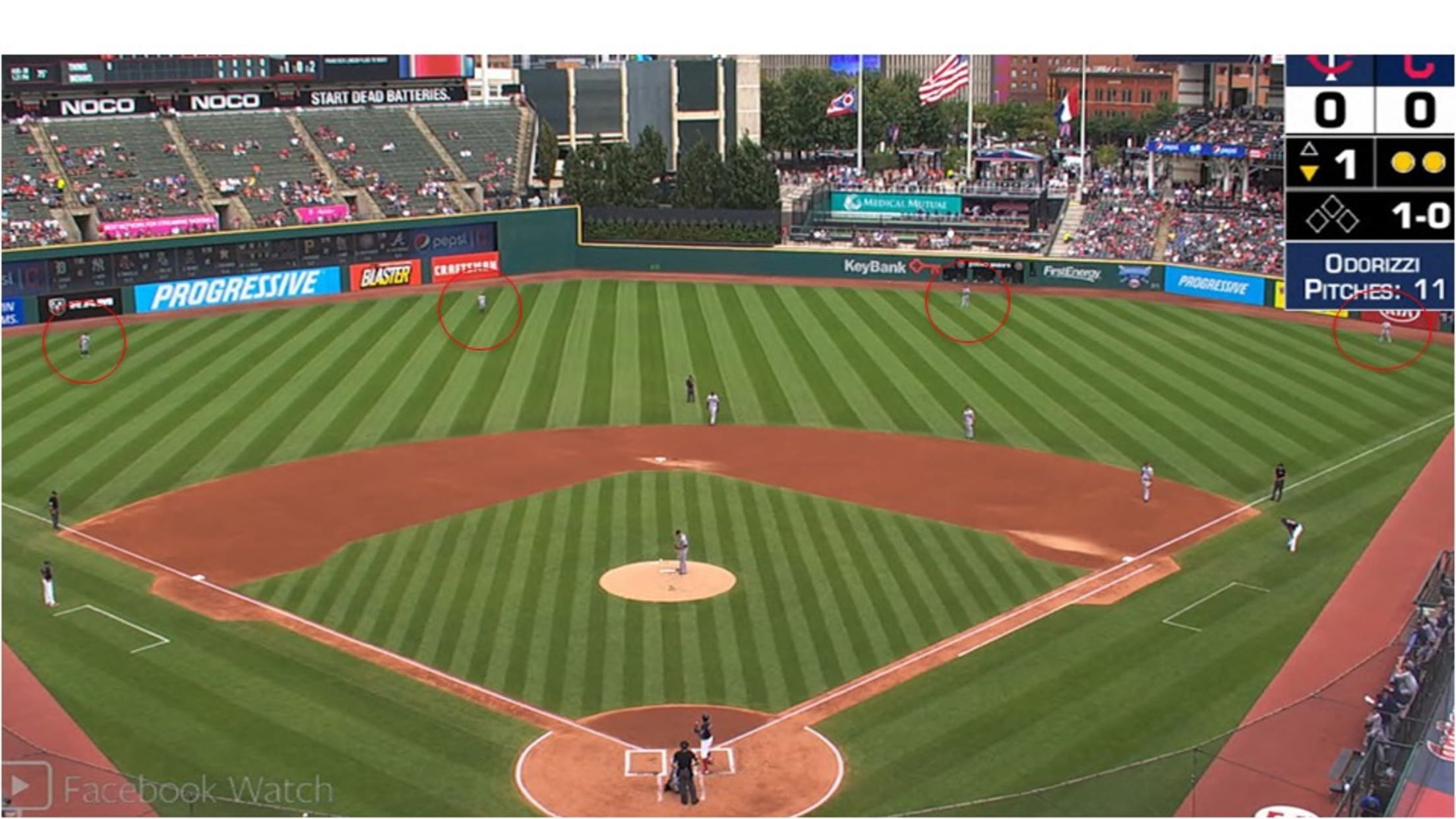 Jose Ramirez is a very good baseball player. Entering Thursday's game against the Twins, the Indians third baseman had 37 homers, 28 steals, 94 RBIs and a robust .292/.402/.604 slash line. He could become the first player in nearly 100 years to lead his league in homers and steals (he's two off the former and tied for the latter), he's primed to put up the first 30/30 season since 2012, he's a frontrunner for the AL MVP.
How do you stop a man who's seemingly impossible to get out? You take a page out of a slow-pitch softball league and use four outfielders.
Twins go with a 4-man outfield and extreme pull shift vs. Jose Ramirez in the 1st inning. Here's a look at the alignment. And a look at Ramirez's 2018 heatmap of hits batting from left side. pic.twitter.com/VJb5isuQ0t

— Jordan Bastian (@MLBastian) August 30, 2018

It's something the Twins have actually instilled in the past, but Ramirez still looked quite confounded.

MLB.com's Rhett Bollinger talked to Paul Molitor about the unorthodox move.
"We talked about it before the series that if we get in the right situation, give it a shot. We're just trying to gather what players will do with it or if they'll take advantage of the bunt, those types of things. You could tell by his expression, he had to take it all in for a second and figure out what he wanted to do. Bluff a bunt? I'm not sure if he wanted to."
And, well, it worked.

Ramirez went hitless with two walks, but Jason Kipnis and the rest of the lineup were able to hit Cleveland to a 5-3 victory.
Teams in this article:
Players in this article: