Tyler O'Neill would like you to know he does not bring his phone to the outfield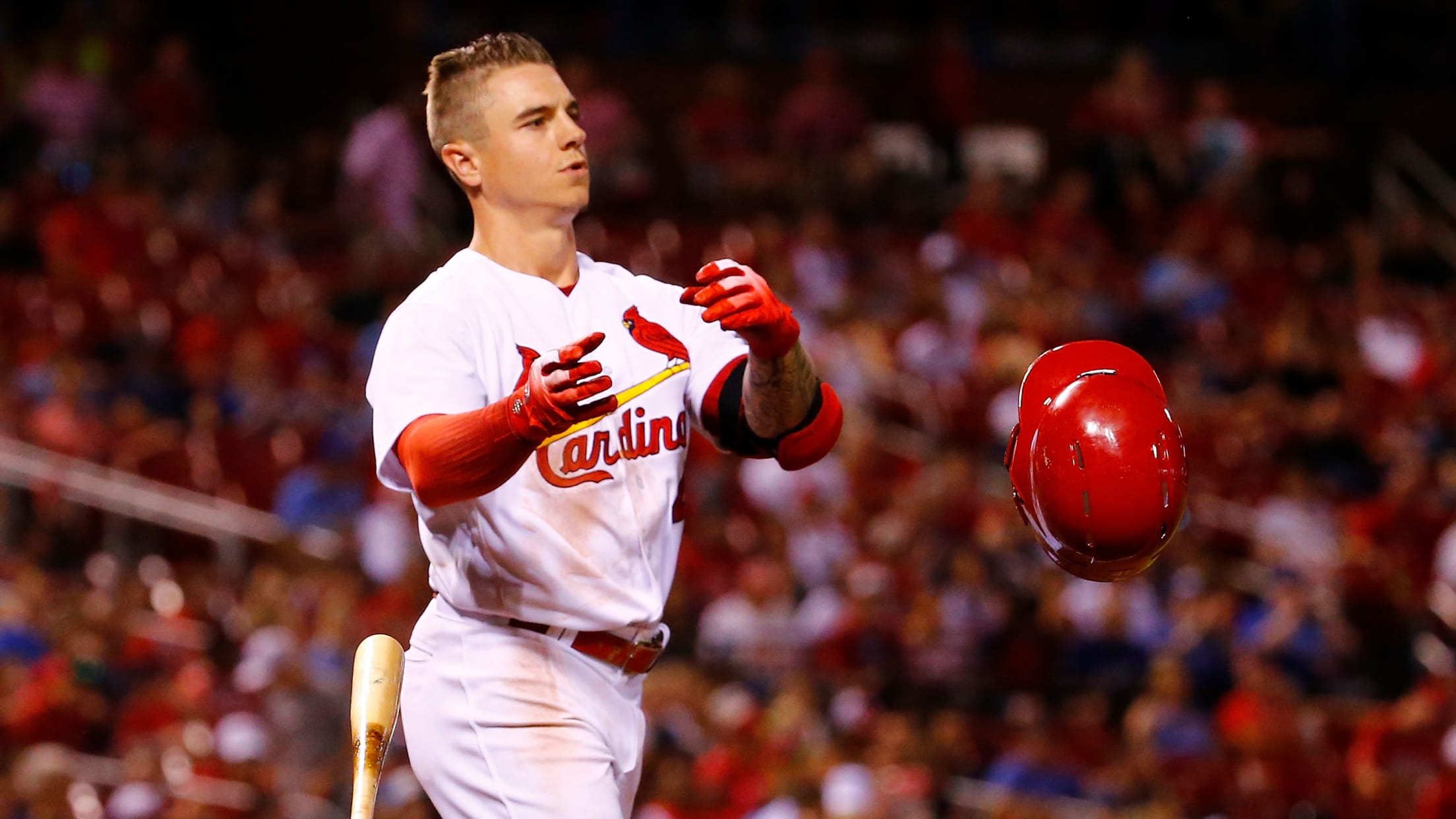 (Dilip Vishwanat)
Shifts have become a huge part of baseball in 2018, as teams look to deploy the optimal defensive positioning for hitters depending on their batted-ball tendencies. While shifts are often most exaggerated in the infield, outfielders are also adjusting their position for every hitter, albeit in more subtle ways. Many outfielders in today's game carry a small card with them that indicates where to position themselves for each batter. Amusingly, some people misinterpret those cards as something else. Fortunately, Cardinals rookie Tyler O'Neill is here to clear things up:
Obviously my other buddies with ultra thin cellular technology https://t.co/dC0TPTsHHM

— Tyler O'Neill (@toneill21) August 16, 2018
Here are some other highlights from our favorite players on social media over the last week ...
It's been a few weeks since Chris Archer was traded from the Rays to the Pirates, but that hasn't stopped Archer from staying close with Blake Snell:
You forgot the part where I go chrriiiisss 😂

— Blake Snell (@snellzilla4) August 14, 2018
Pirates Minor League pitcher Steven Brault was in awe watching Max Scherzer pitch:
I don't know who to feel worse for...

The hitters that have to try to hit Scherzer, or the defenders that have to just stand there and know they're virtually unnecessary as he strikes everybody out. #nasty

— Steven Brault (@SquidBrault) August 13, 2018
Padres rookie reliever Robert Stock throws pretty hard, and he knows it:
Allllllmost held in the velo check https://t.co/LsFCUAOhwK

— Richard Stock (@RichardStock) August 12, 2018
Unrepentant velo-checker. No shame here. https://t.co/BULT746Hdr

— Robert Stock (@RobertStock6) August 12, 2018
Dansby Swanson can't believe his relationship with his double-play partner Ozzie Albies didn't make the final cut of a classic film:
Can't believe Titanic cut our scene out of the movie 🙄@ozzie https://t.co/r7woinZMKA

— Dansby Swanson (@LieutenantDans7) August 12, 2018
In 2018, it's not about making it on television -- it's about making it on Pitching Ninja:
Momma, I've made it on @PitchingNinja https://t.co/8WRVtAI7hI

— Jacob Nix (@JakeNix33) August 11, 2018
Earlier this year, it was announced that nine-time NBA All-Star Chris Paul bought an ownership stake in his hometown Winston-Salem Dash, the Class A-Advanced affiliate of the White Sox. Paul stopped by the Dash game this week, and White Sox prospect Gavin Sheets -- who, like Paul, played his college ball at Wake Forest -- got a picture:
Honor meeting @CP3 tonight, amazing player and person. #Deacs pic.twitter.com/0f8omFtMUX

— Gavin Sheets (@cleansheets24) August 12, 2018
Mariners pitcher Sam Tuivailala is apparently rather vocal when he plays Fortnite:
😂all my fortnite people out there understand my frustration. https://t.co/YM4NZxTxSV

— Sam Tuivailala (@Stuivailala) August 13, 2018
Tigers pitcher Buck Farmer was happy to see a familiar face in the batter's box when the Tigers faced the White Sox: Daniel Palka, his college teammate of three years at Georgia Tech.
The beginning of hopefully many battles to come... awesome to see my boy @Danielbpalka in the show @GTBaseball #RollTech pic.twitter.com/NlNVxx0oIV

— Buck Farmer (@B_Farm09) August 15, 2018
Hopefully Royals pitcher Eric Skoglund can get some more rest at whatever hotel he stays at next:
Idk if it's a bear in hibernation or an English bulldog that's next door to me in this hotel room right now but the fact I can hear it snoring from MY BED is remarkable. I never knew I could be mad and impressed at the same time.

— Eric Skoglund (@LBsTheZone) August 16, 2018