The newest Cardinal, Tyler O'Neill, might be the strongest man in baseball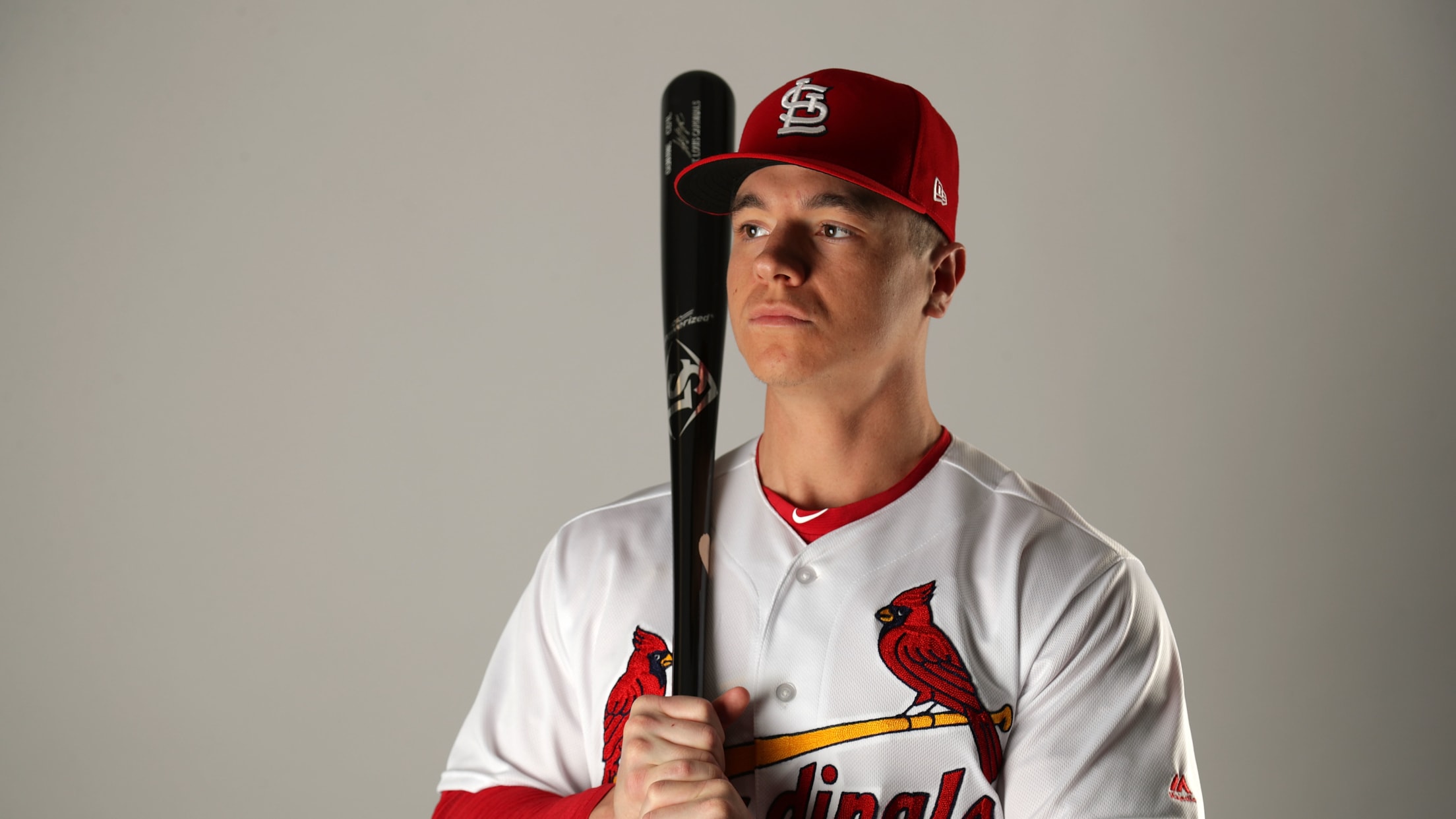 poses for a portrait at Roger Dean Stadium on February 20, 2018 in Jupiter, Florida. (Streeter Lecka)
Welcome to the bigs, Tyler O'Neill! The Cardinals are expected to promote their fourth-overall prospect Thursday afternoon before their game against the Cubs. Acquired mid-season last year in a deal with the Mariners, O'Neill has already smashed six homers so far this season in Triple-A Memphis and can play all three outfield spots.
But while O'Neill's power is prodigious, the man is more than just his dingers. Here are five things about the newest Cardinal that you need to know.
1.) He might be the strongest dude in baseball
Just take a look at his biceps, he's built like an actual dumbbell. This is a dude whose nickname in the Southern league was "Popeye."
Some people's power comes from bat-speed, some from launch angle and some get it from backspin. It's no secret that Tyler O'Neill's power comes in part from his otherworldly raw strength. Don't believe us? Watch this video from a few years ago of him squatting 585 pounds:
2.) His dad was a professional bodybuilder
If you were curious where O'Neill gets his impressive physique from, look no further. His dad Terry was a Mr. Canada bodybuilder back in the 70's.
3.) He's Canadian and darn proud of it too
Upon his call-up, O'Neill will become the sixth Canadian-born player currently on a big league roster joining Nick Pivetta, Russell Martin, Joey Votto, James Paxton and John Axford. O'Neill played for the Canadian World Baseball Classic team in 2017 and even has this sweet tattoo of the Canadian maple leaf on his forearm.
4.) He started playing baseball because he was "bored in the summer"
We interviewed O'Neill back in 2016 when he was still on the Mariners and asked him how he, a Canadian kid, got involved in baseball. He told us that growing up he was primarily a hockey player and only started playing baseball because he got bored during his summers. Lucky for Cardinals fans, it turned out that O'Neill was pretty good at baseball and stuck with it all the way to the bigs.
5.) He's money on the keys
We dare you to find us another human being in professional baseball who can crush 20+ dingers a year and also Mozart's Requiem on the piano.
Maybe the next time the Cardinals are at Wrigley field, O'Neill can get a turn on the organ.
Teams in this article:
Players in this article: