Tyson and Joe Ross' mom has an easy solution for Nats-Padres games: A split jersey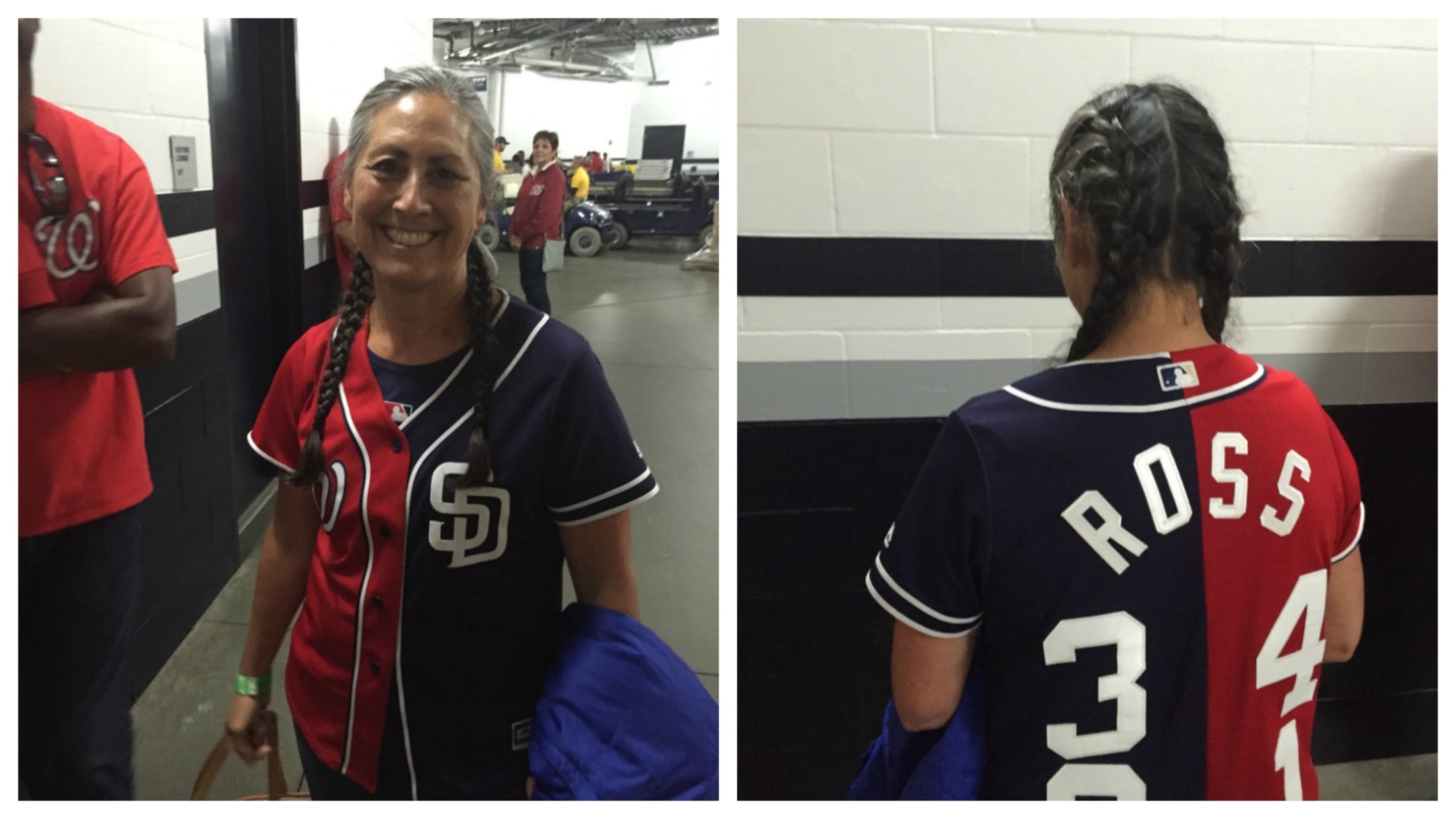 Being the mother of one Major Leaguer is easy enough. It's crystal clear which team to root for.
But things aren't always so simple for Jean Ross, mother of Tyson and Joe. You see, Tyson, who is currently recovering from a shoulder injury, pitches for the Padres. And Joe, who faced the Padres Friday night, pitches for the Nationals.
That means, for two series every year, Jean Ross' allegiances are divided. So what exactly is she supposed to wear to Petco Park when the Nationals and Padres square off?
Well, her sister figured that out for her, with one of the cooler Christmas presents you'll ever see: a combo Tyson Ross /Joe Ross jersey:
Jean Ross, mom of Tyson and Joe, got a pretty sweet Christmas present. Check out that combo Nats/Padres Ross jersey: pic.twitter.com/bjLzpBtkBN

— AJ Cassavell (@AJCassavell) June 18, 2016
With Joe on the hill Friday night (and Tyson on the DL), Jean Ross wasn't forced to choose between her sons. She could simply cheer for Joe from the stands.
Tyson, however, said he wouldn't be doing anything of the sort.
"I'm happy for my brother on the other side, but that doesn't make a difference," Tyson said before the game. "Obviously it's cool to see him out there, he's doing great. But we're here every day to try and win ballgames. I'm rooting for us tonight. I'm sure he's going to do well, as long as he ends up with an L at the end of the night."
In the end, Joe had the last laugh, going six quality innings in a 7-5 Nationals victory.
AJ Cassavell covers the Padres for MLB.com. Follow him on Twitter @ajcassavell.
Teams in this article:
Players in this article: