After the Freeze's Opening Day victory, Usain Bolt declared he's 'too quick for me'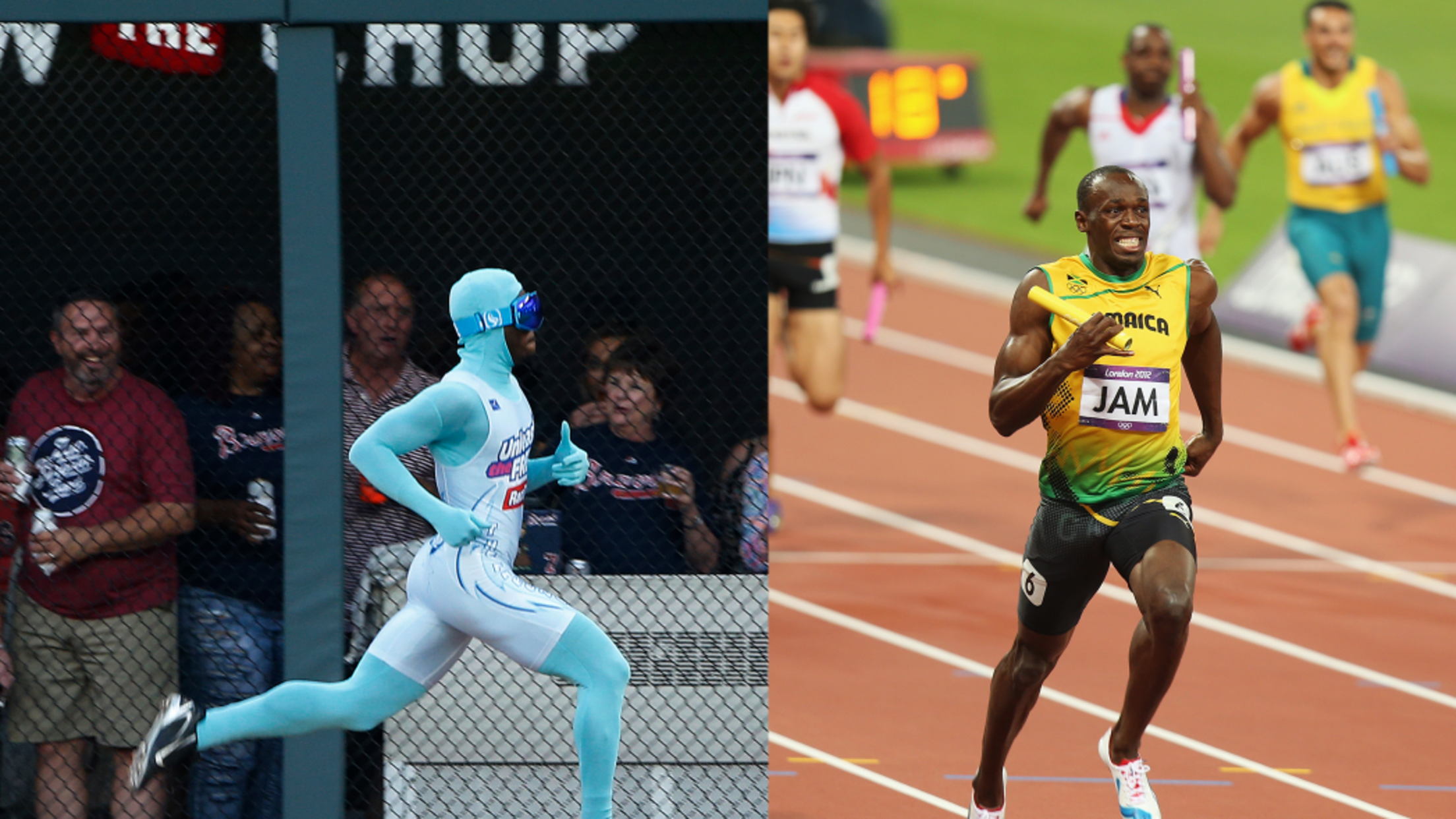 It's pretty much an indisputable fact that the fastest human being to ever grace our planet is Usain Bolt. The eight-time Olympic gold medalist has the world record in both the 100 and 200-meter distances. It's logical that there've been some comparisons made between Bolt and The Freeze -- the neon-blue morphsuit-clad super-sprinter who spent last season taking the ATL by storm.
Yesterday, after The Freeze defeated yet another overmatched Braves fan on the warning track, CSN Philly tweeted at Bolt just to confirm that the two were indeed different human beings.
If he doesn't answer this tweet, it's him.

Is that you, @usainbolt?

— NBC Sports Philadelphia (@NBCSPhilly) March 29, 2018
And, by jove, the legendary track star responded:
Too quick for me 😂😂 https://t.co/nxRHmBzyfW

— Usain St. Leo Bolt (@usainbolt) March 29, 2018
Though Bolt has officially retired from international competition, maybe he'd be willing to make a one-time-only comeback to take on The Freeze at SunTrust Park. Even though Bolt's obviously the GOAT, perhaps he's lost a step or two and The Freeze would have a chance.
Let us know what you think: