Victory Field, home of the Indianapolis Indians, is lit up and ready for the holiday season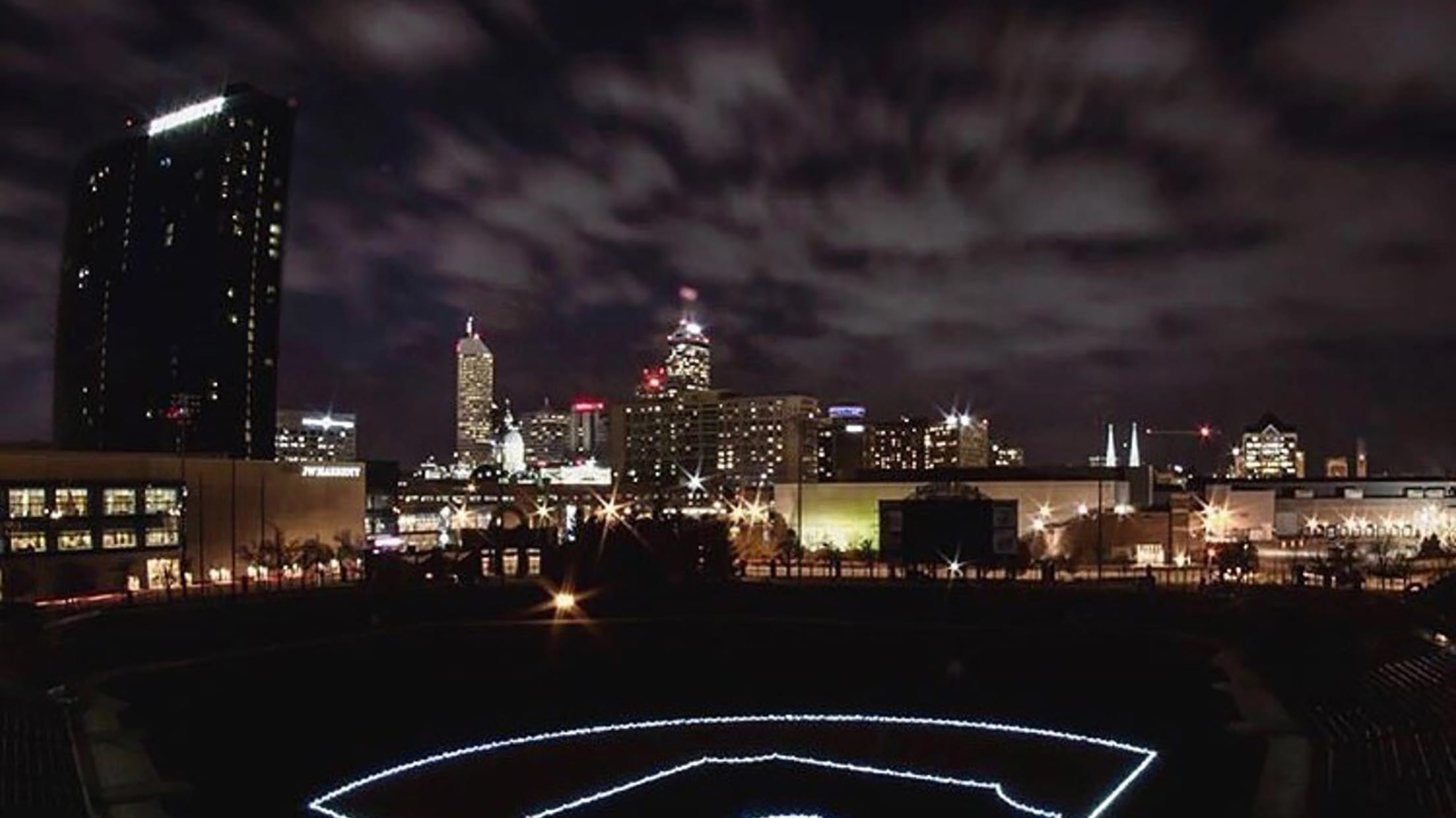 One of the best holiday traditions is decorating anything you can get your hands on in lights. Whether it's trees, your living quarters or perhaps -- a baseball field?
Victory Field is home to the Triple-A affiliate of the Pirates, the Indianapolis Indians. The team has hosted names like Sean Casey, Ken Griffey Jr., Moises Alou and Paul Konerko -- to name a few. And the field, located in downtown Indianapolis, has fallen into the holiday spirit by lighting up their field … literally:
President and GM of the Indians Randy Lewandowski wanted to find a way to stay relevant during the offseason while getting into the holiday spirit.
"The response has been great," Lewandowski tells MLB.com. "Some things just happen to work out and we had a great sunset last night and were able to take the first set of photos."
It took three hours for a team of four to string together lights and put stakes in the ground to create this masterpiece.
"It was a team effort coming out of a marketing meeting, we then reached out to other groundskeepers in our league to see how we should execute it," explained Victory Field groundskeeper Joey Stevenson. "Everyone was pleasantly surprised."
The field is outlined in beautiful, shimmering lights perfectly in time for the holiday season. Add the backdrop of Indianapolis, and you have yourself an epic photo.