The first home run in the history of the All-Star Game was hit by none other than Babe Ruth
In the summer of 1933, the World's Fair was set to come to Chicago, and mayor Edward J. Kelly wanted a sporting event grand enough for the occasion. He reached out to Arch Ward, then the sports editor at the Chicago Tribune, and after a bit of brain-storming Ward came back with an intriguing idea: a baseball game between the best players in the American League and the best players in the National League, to be held at Comiskey Park.
The two leagues quickly agreed to terms and carved out a break in the schedule, and baseball's first official All-Star Game was on. Decades before Interleague Play, fans would finally have the chance to see all of the game's greatest stars together on one field -- "the game of the century," as the New York Times dubbed it . But who would decide which players made the cut?
The fans of the country will select the teams by vote to help settle arguments over the relative merits of the players in the two leagues for the first time in the history of the game.
Yes, even the very first MLB All-Star Game let the fans make their voices heard. And they did a pretty fantastic job: The NL lineup featured Frankie Frisch, Pie Traynor and Carl Hubbell, while the Junior Circuit was led by Lou Gehrig and Lefty Grove. In all, 20 of the 36 All-Stars went on to make the Hall of Fame -- in addition to two of the four umpires, five of six coaches and both managers (including former Giants skipper John McGraw, who came out of retirement to pilot the NL squad).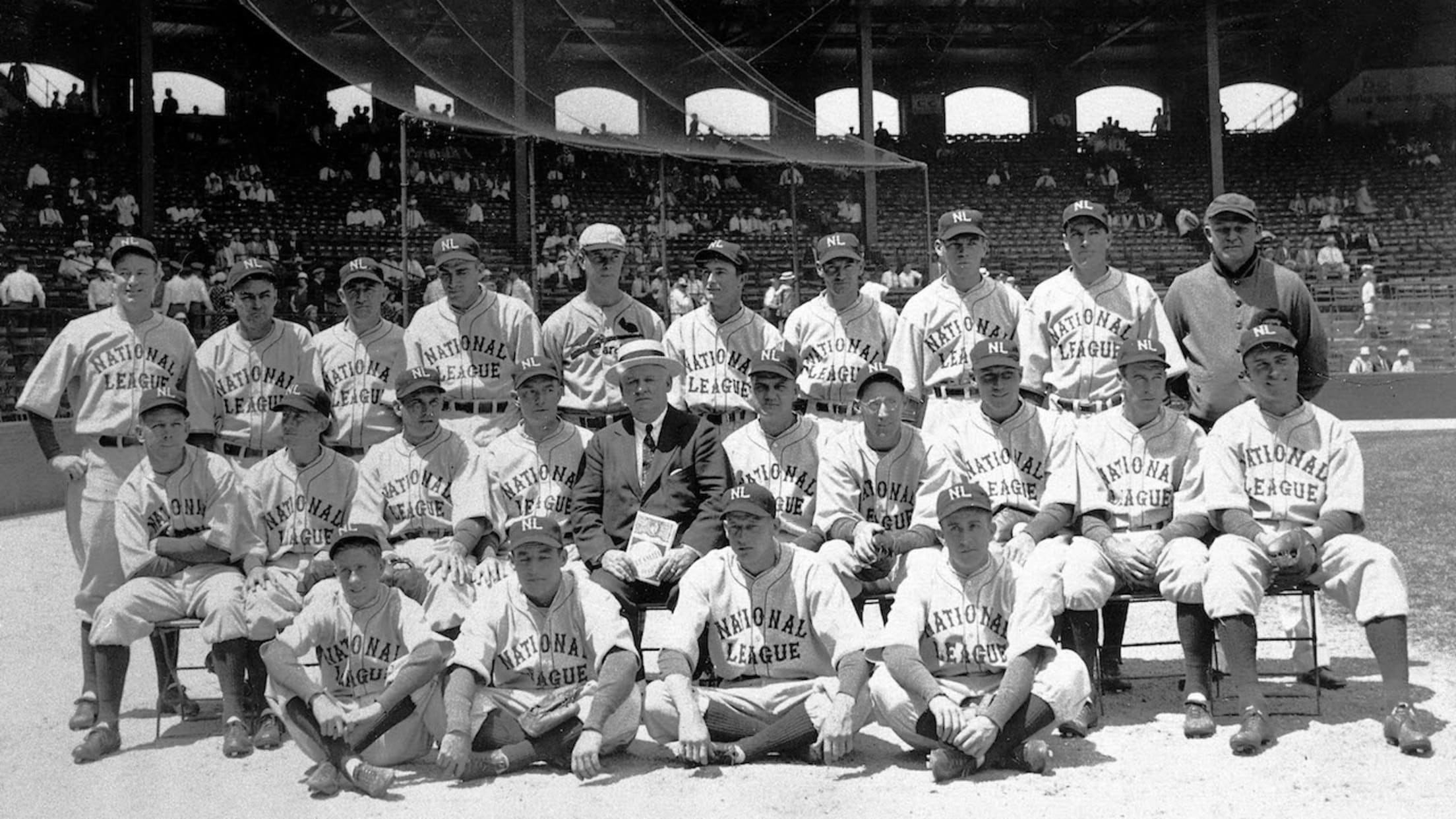 The game itself, however, would belong to the biggest star of all: some guy named George Herman Ruth. The Babe was nearing the end of his iconic career -- he'd retire less than two years later -- but he still slashed a positively Ruthian .301/.442/.582 in 1933 and led all players with more than 100,000 fan votes.
And, because he was Babe Ruth, he did not disappoint: Facing Cardinals pitcher Bill Callahan in the bottom of the third, the Sultan of Swat launched the first homer in All-Star Game history.
Ruth's two-run blast gave the AL an early lead, but it would be his defense that sealed the deal. With a runner on in the top of the eighth, Reds left fielder Chick Hafey lined one to deep right, but Ruth made a running catch a step away from the wall to spoil the NL's rally. The Junior Circuit went on to win, 4-2, while the Times came up with an extremely succinct recap of the game: "The National League is still trying to catch up to Babe Ruth, but apparently with no more success than in recent world's series conflicts."