Baby opossum invades college baseball game, probably wanted to live its star athlete dreams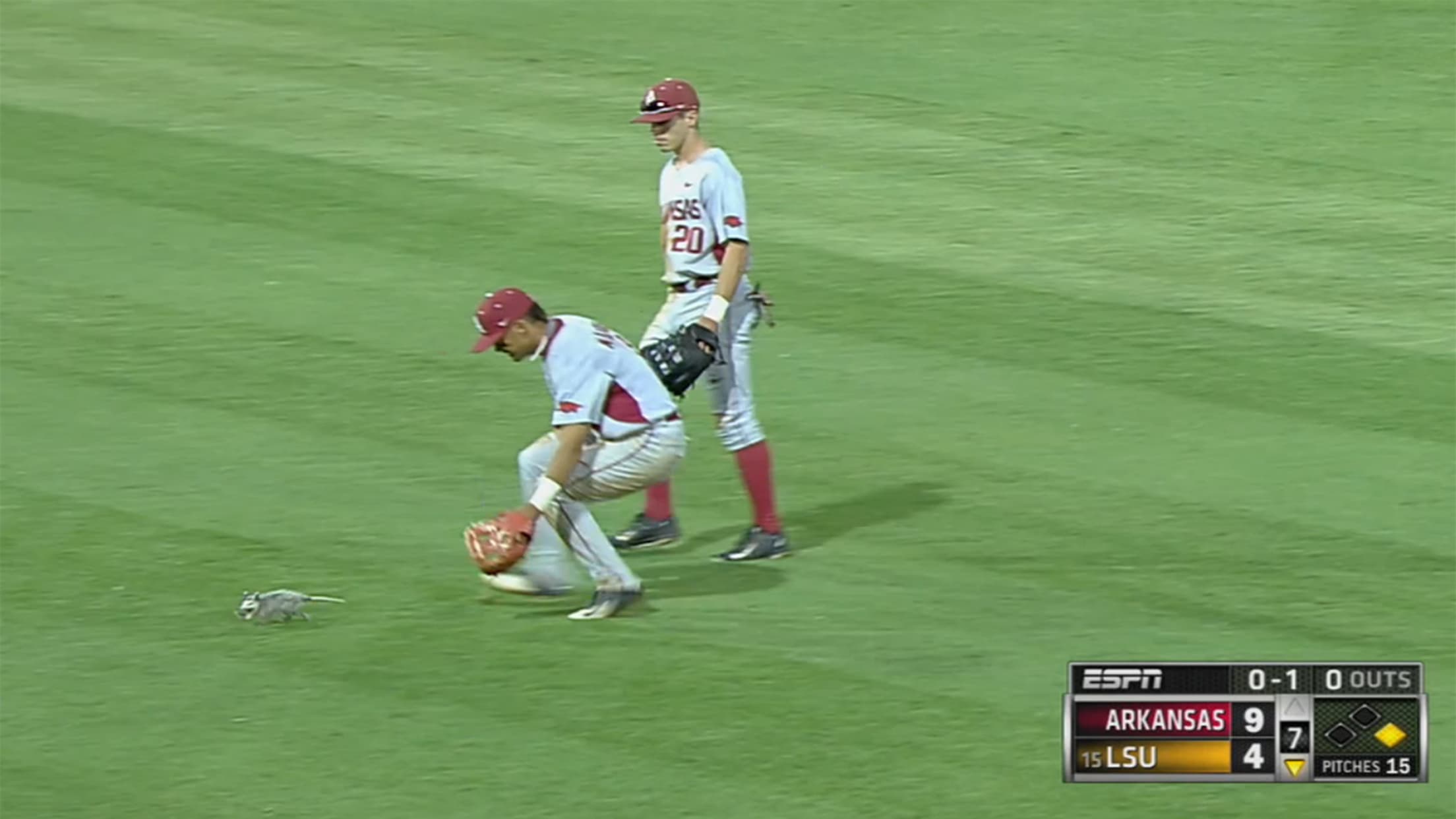 It's time to accept the truth: Opossums just really, really want to play baseball -- and they're willing to do the work to make it to the big leagues. Two years ago, opossums were sighted at Phillies Spring Training and a few A's games. But, perhaps realizing that you can't just go straight to the show, another opossum showed up at a Minor League game in April of this year:
Then, on Saturday, the most dedicated opossum yet showed up at an Arkansas-LSU game:
Clearly this tiny marsupial is dedicated to working its way up from the college level. Scouts, take note -- when it first appeared on the field, LSU was down, 9-4. But then the Tigers managed to tie it up, rallying for a 10-9 win in extras. That's got to mean the opossum is worth at least one win above replacement. That's how that works, right?