Let's watch Blues goalie Carter Hutton do battle with a batting-cage pitching machine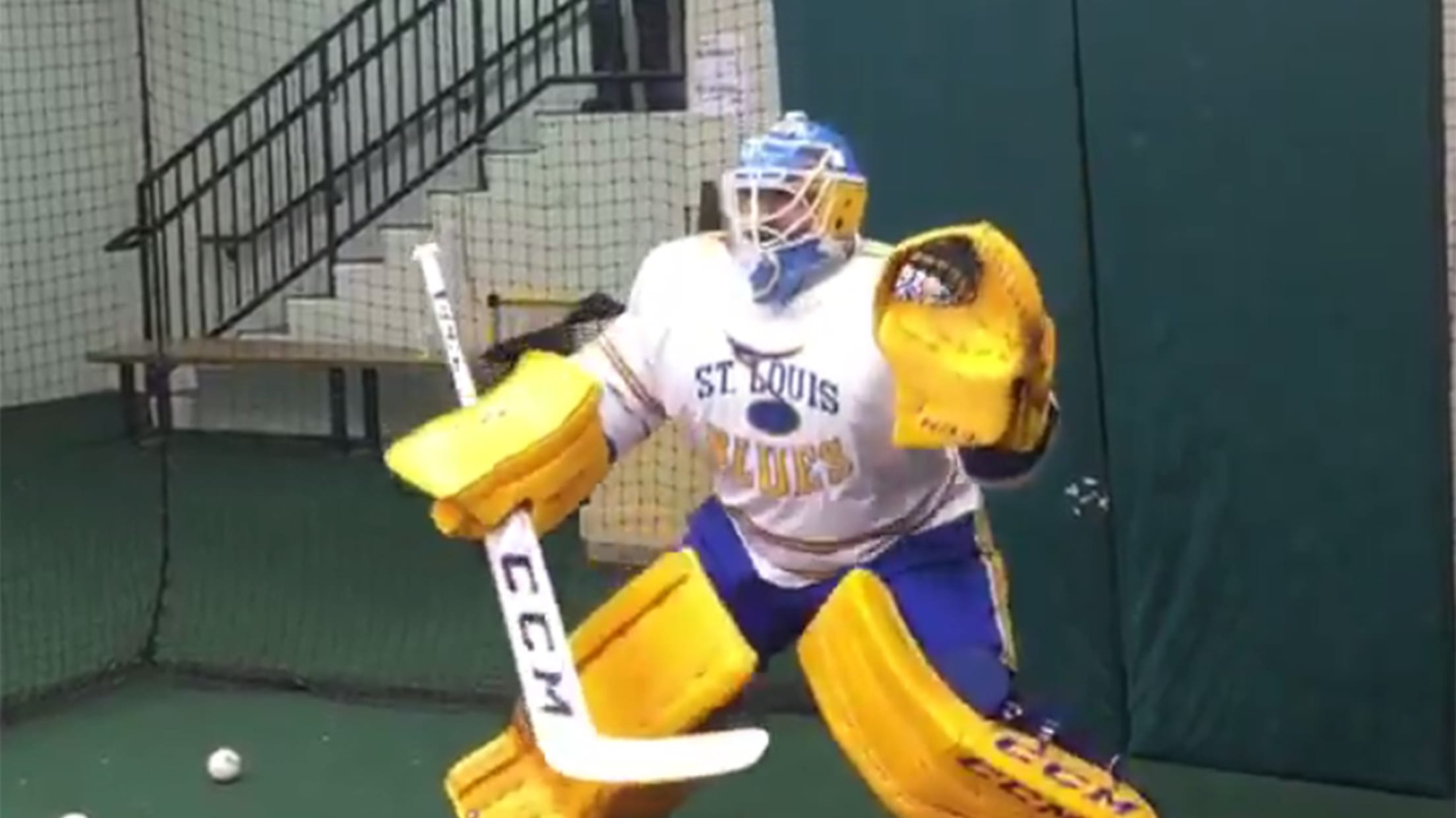 Last we saw St. Louis Blues goalie Carter Hutton, he was preparing for the Winter Classic with a pretty awesome Cardinals-themed mask. A few days later, the Blues won the Classic, 4-1, over the rival Chicago Blackhawks.
While most would be willing to shrug this off as mere coincidence, Hutton isn't so sure. Maybe it's nothing, or maybe he caught onto something with that brief moment of baseball-hockey synergy. Either way, he isn't willing to take any chances -- so, before the Blues took part in the One Nation Classic skills competition on Sunday, Hutton decided to take his practice to the batting cage:
So we found a great use for the batting cages. pic.twitter.com/Wxeg7qEVF6

— St. Louis Blues (@StLouisBlues) January 8, 2017
While we appreciate the outside-the-box thinking, we would recommend not attempting to use your stick as a baseball bat in the future.