Wise David "Grandpa" Ross offered sage advice to Anthony Rizzo in the dugout during Game 7
David Ross' impact on Game 7 was felt before he even entered the game. In the top of the 5th, Javier Báez hit a solo home run which extended the Cubs' lead over Cleveland to 4-1 and, naturally, the Cubs dugout was pumped up.
First baseman Anthony Rizzo was finding it particularly difficult to control his excitement, so he went to the team's resident mentor, "Grandpa" Ross.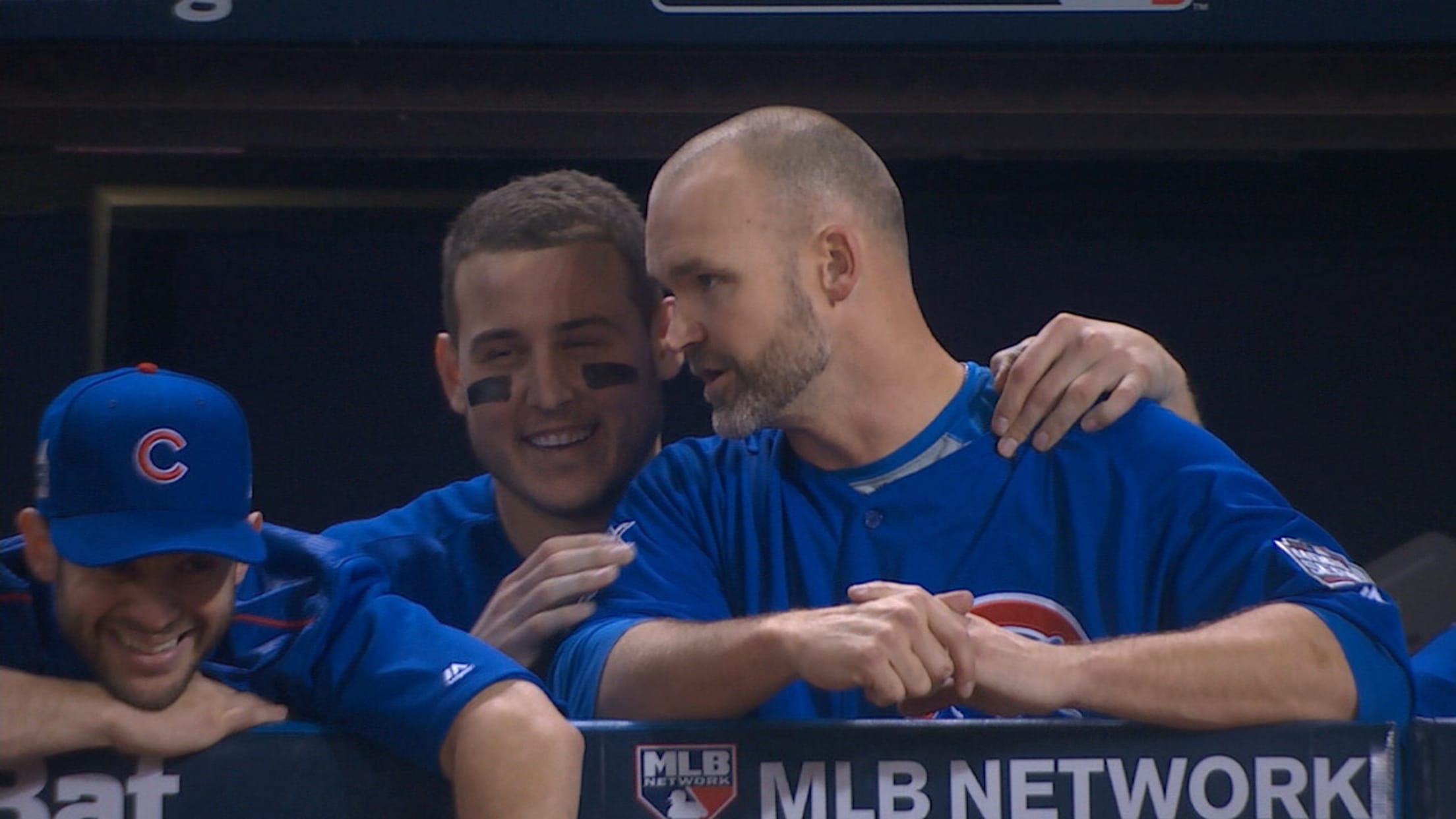 "I can't control myself right now. I'm trying my best. I'm emotional … I'm an emotional wreck." Rizzo said to Ross. The Cubs' clubhouse leader turned to Rizzo and offered the following advice: "It's only gonna get worse. Just continue to breathe."
How did Rizzo respond to Grandpa's wise words? By quoting the great Ron Burgundy -- "I'm in a glass case of emotions right now!" -- and then hitting a two-out RBI single to make the lead 5-1. You can watch their full exchange in the video up top.
As if that weren't enough, Grandpa entered the game in the bottom of the inning and then showed he has more to offer than sage advice by homering in the top of the sixth, a shot to center field that sailed over the fence:
At the end of the night, the Cubs won, 8-7, in 10 innings -- ending their lengthy World Series drought and becoming the champions of baseball in the process.
Teams in this article:
Players in this article: