Steph Curry is practicing pitching mechanics, might someday take over MLB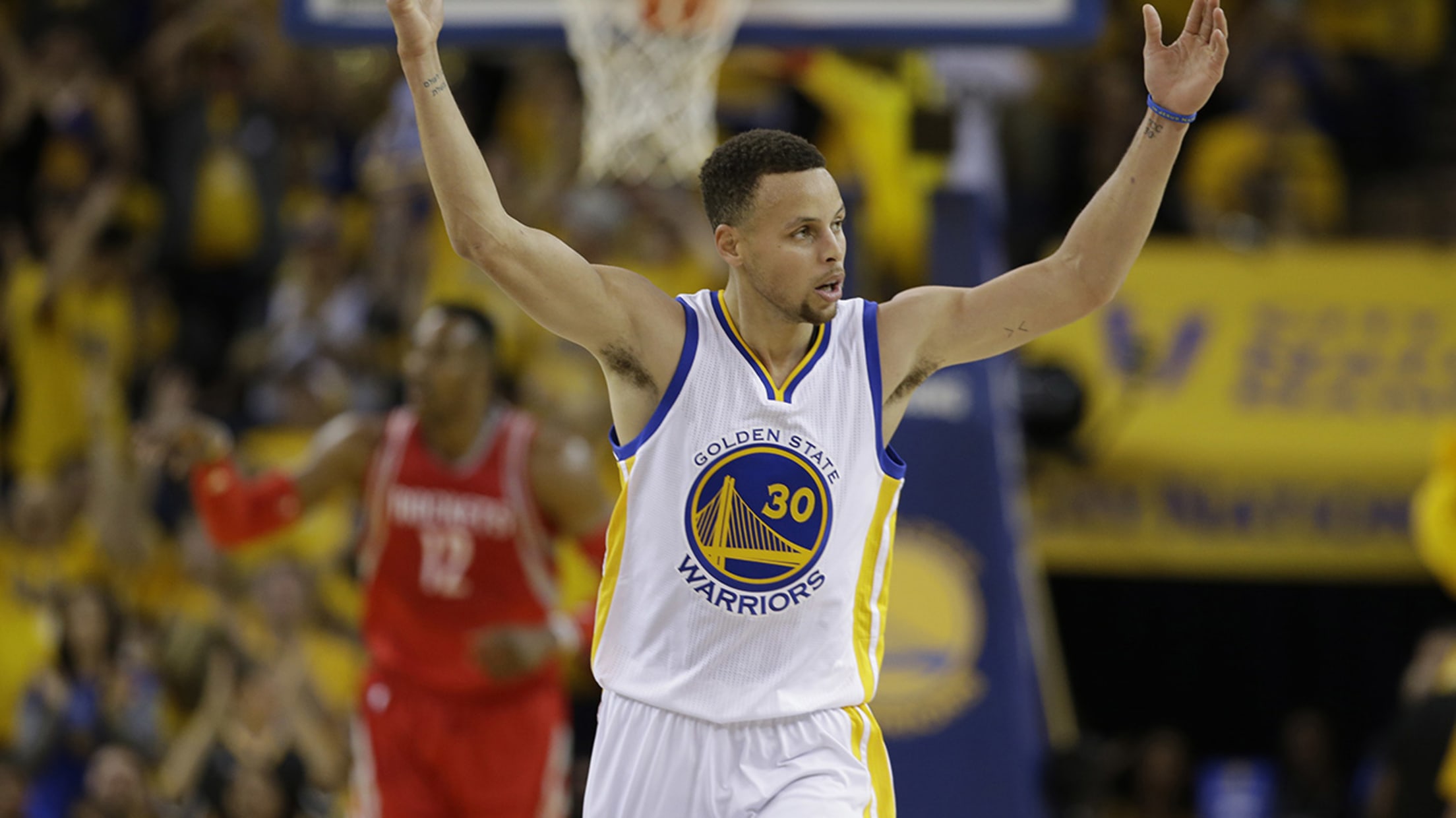 Golden State Warriors' Stephen Curry (30) celebrates after scoring against the Houston Rockets during the first half in Game 1 of a first-round NBA basketball playoff series Saturday, April 16, 2016, in Oakland, Calif. (AP Photo/Marcio Jose Sanchez) (Marcio Jose Sanchez/AP)
Do you think there's anything Steph Curry can't do? I'm genuinely curious -- do you? Because while the rest of the Golden State Warriors were warming up before Saturday's first-round playoff game against the Houston Rockies, he showed off some of his other athletic skills:
Throwing some pregame fire. #StephGonnaSteph pic.twitter.com/GTnbNY3a1D

— Golden State Warriors (@warriors) April 16, 2016
Curry is clearly a sports Renaissance man. And even though basketball players switching to baseball hasn't always worked out, I'm ready to start calling him "future Cy Young Award winner Steph Curry."
He'll have to be careful whenever he pitches against the Angels, though -- they've already beaten him once before.