Listen to Vin Scully recount the day 93,000 Dodgers fans paid tribute to Roy Campanella
During the top of the sixth inning of Monday's Angels-Dodgers game at Chavez Ravine, Dodgers fans pulled out their cell phones and put on a pretty cool light show:
But for Vin Scully, a man who's chronicled more than six decades of Dodgers baseball, it brought back memories of one of the most touching moments in the history of the franchise -- May 7, 1959: Roy Campanella Night at the L.A. Coliseum.
After winning three MVPs and a World Series behind the dish over his 10 seasons in Brooklyn, Campanella had become synonymous with the Dodgers. Then, in January 1958 -- just months before the team played its first game in Los Angeles -- his car skidded on a patch of ice and hit a telephone pole. Campanella was paralyzed from the shoulders down and would spend the rest of his life in a wheelchair.
Over a year later, the Dodgers decided to pay tribute to one of the team's all-time greats. The Yankees -- the team that Campanella had met five times in the Fall Classic -- agreed to come to the Coliseum to play an exhibition game in Campanella's honor. More than 93,000 fans showed up, with proceeds going toward Campanella's medical bills.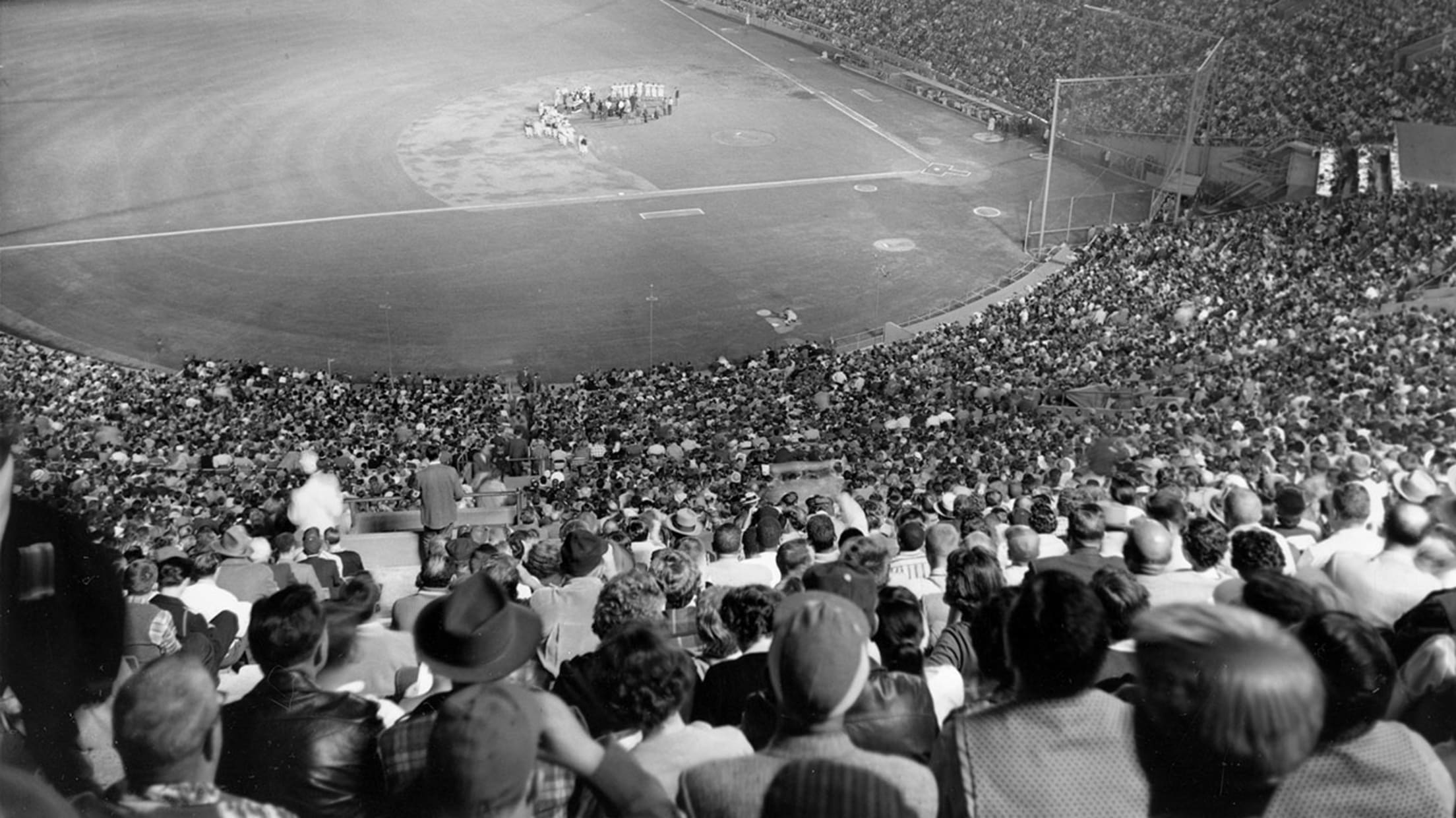 We'll let Scully take it from there:
[The fans] used matches, then. 93,000 people that night lit matches in the Coliseum, a tribute to Roy -- Pee Wee Reese pushing Campanella out to the mound in a wheelchair. And Campanella pointed out, '93,000, that's my number backwards.'
Click on the video above to take in the whole story in Scully's wonderful voice. You'll be glad you did.