Vladimir Guerrero was the best at hitting pitches that bounced in the dirt and everything else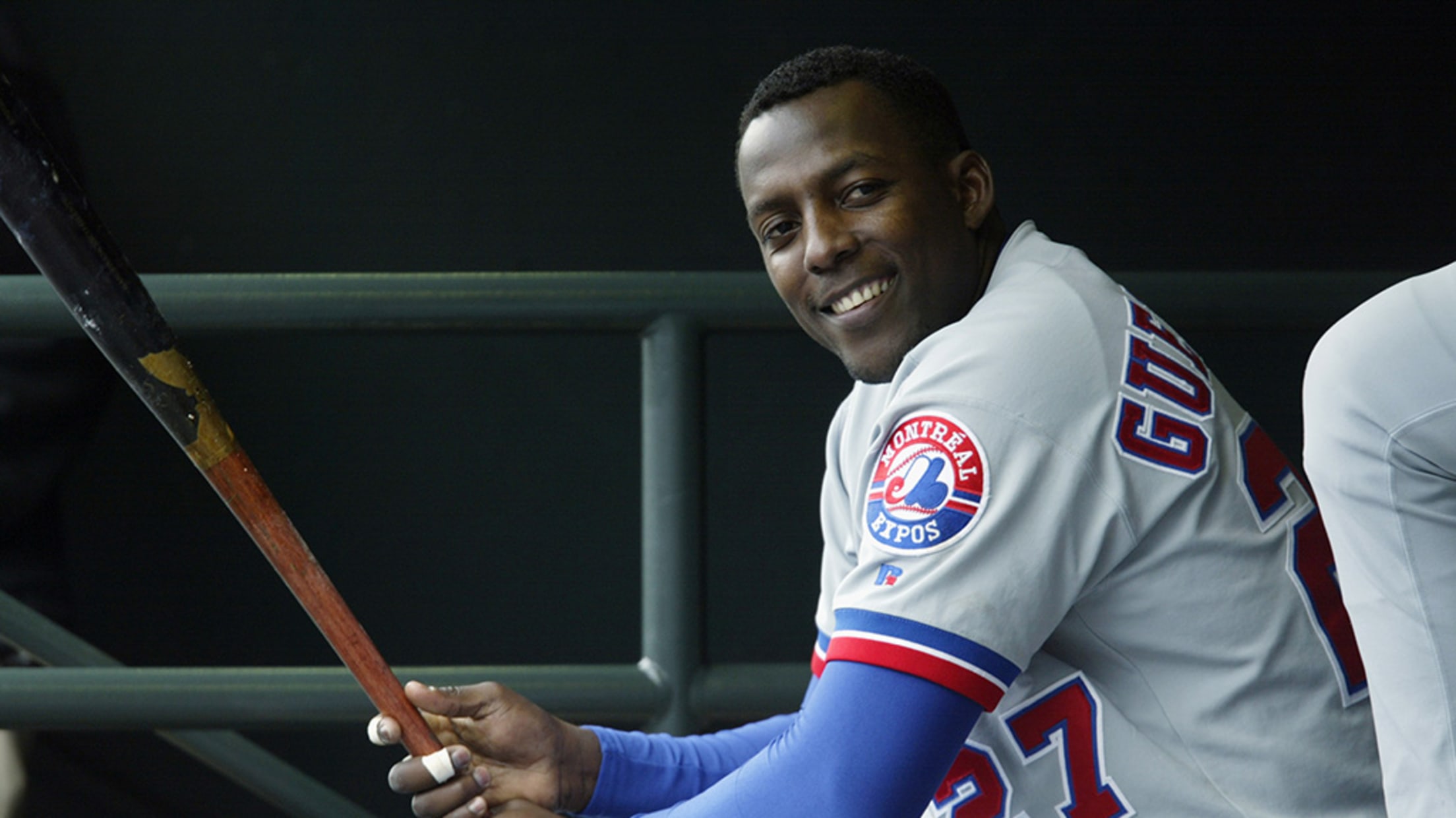 SAN FRANCISCO - MAY 14: Vladimir Guerrero #27 of the Montreal Expos laughs in the dugout during the game against the San Francisco Giants at Pac Bell Park on May 14, 2003 in San Francisco, California. The Expos defeated the Giants 6-3. (Photo by Jed Jacobsohn/Getty Images) (Jed Jacobsohn/Getty Images)
If you went up to the inventor of the GIF, the creator of Vine (rip), the person who comes up with whatever will fill the Vine-shaped hole in the short-form image-based content medium, etc., and asked them what their inspirations were for their inventions, I am 99 percent sure that they will all have the same answer: Vladimir Guerrero.
Because why else would we want the ability to watch a single moment over and over again, if not for this one that occurred during the top of the first inning of an otherwise nondescript game between the Orioles and Angels on Aug. 14, 2009?
We could sit here and write 1,000 words attesting to Vlad's greatness, we could list his stats, his accomplishments, his accolades. Or, we could watch him single on a pitch that bounced in the dirt (!) with a swing that itself bounced in the dirt (!!) in perpetuity.
Guerrero was the king of watchable. [line about hof?] All the bad pitches he hit -- yes, even the one that hit the dirt first -- all the towering home runs, and all his other feats of physical impossibility are best appreciated in motion.
It was evident from his very first MLB homer, when a 21-year-old Vlad -- already oozing cool -- sent a pitch over the right field wall:
And was a matter of fact by hits 300th, a ball crushed into the rocks at Angel Stadium:
Just look how cool he looked rocking a homer to finish off his cycle in 2003 -- three-quarters of which came off of Hall of Famer Tom Glavine.
And even though the Angels ended up losing in extra innings, I think we can all appreciate this game-tying ALDS grand slam:
Or how about his arm? More of a teleportation device, he put it to good use bailing out a young Pedro Martinez:
There's nothing really to say about this one besides [whistling noises]:
We should also mention that Guerrero was a two-time entrant in the 30-30 club and, in 2002, was one homer shy of being just the fifth player ever in the 40-40 club.
Basically, Vlad was always moving, and we were always watching.