Enjoy the many subtle reactions from one of the strangest double plays you'll ever see
Daniel Nava is having a very good spring. The former hero of Red Sox Nation is in his first Spring Training with the Angels and has started out hitting 11-for-18 with five RBIs.
Unfortunately, he didn't have such a great day on Tuesday. Nava picked up two hits and two RBIs, but he also managed to pull "a Benny Agbayani" when he forgot how many outs there were. With a runner at first with one out in the top of the fifth, Kyle Seager hit a fly ball to left field. But after making the grab, Nava threw the ball into the stands.
Whoops.
The throw allowed Stefan Romero to go from first to third, taking two bases for the ball going out of play. But Romero didn't go back to tag up at first base, meaning he was called out when the Angels appealed.
Which, if you're scoring at home, means this was your standard 7-E7-1-3 double play. I think. Honestly, if I was scoring this one, I would have just put an asterisk next to it and gone to get a hot dog.
At least Nava was able to joke about it after the game. The outfielder told MLB.com's Alden Gonzalez, "I skipped a lot of the beginning math classes in California. Obviously I didn't stay up on my accounting. But my daughter, she'll teach me tonight how to count to 10. Or to three."<o:p>
But just what went through everyone's mind during this play? I tried to investigate and put my psychic powers to the test.
After catching the ball, Nava turned toward the outfield. It appeared that there were at least two friendly fans who were doing their darndest to let Nava know "No! There are two outs! Stop! What are you doing! What are you doooooing!"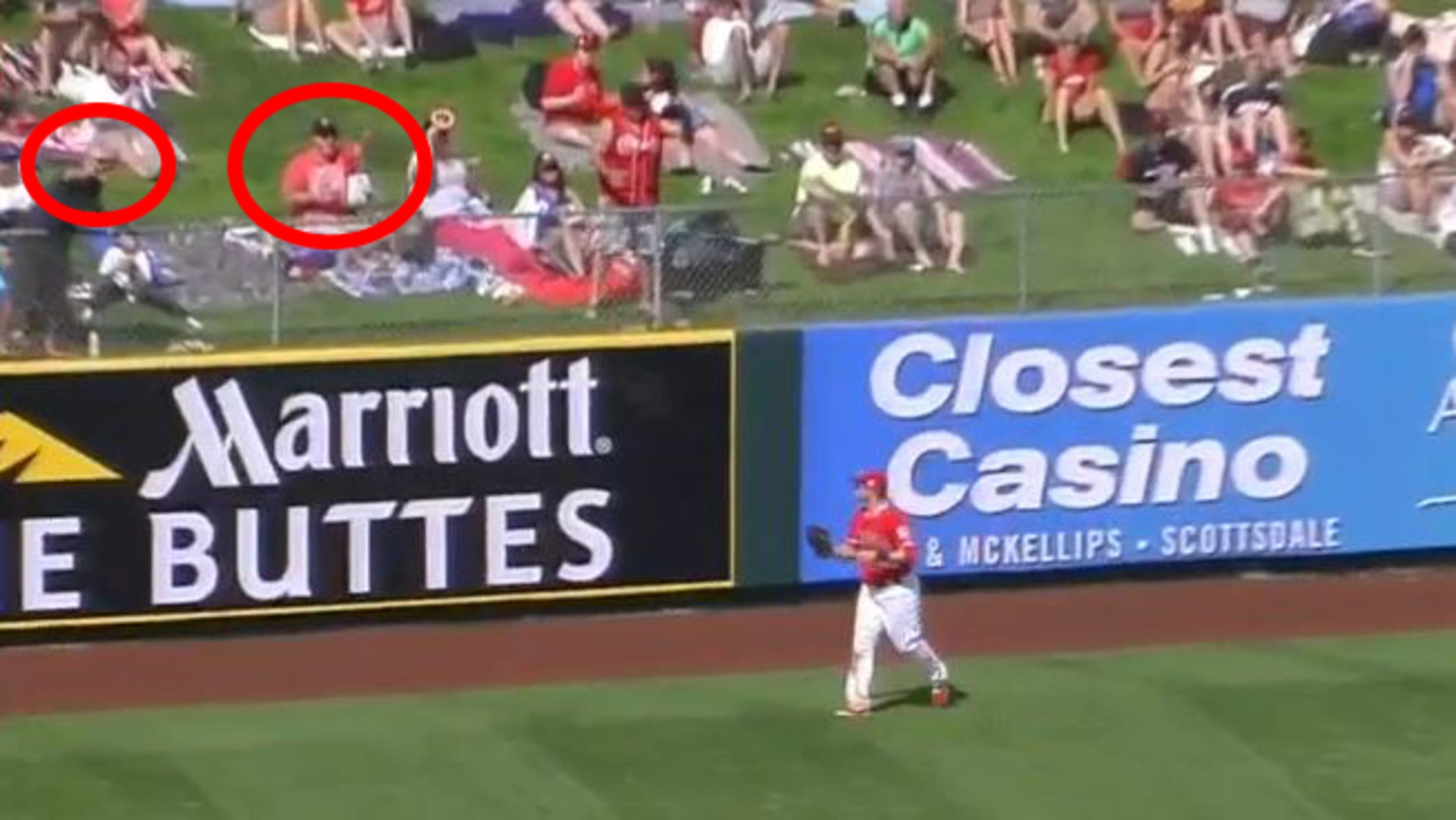 Meanwhile, here were the Angels infielders -- arms up, calling out two outs. But as you can tell by Yunel Escobar's cocked head and the glance from Gregorio Petit, these are two men who have resigned themselves to the chaos of the universe.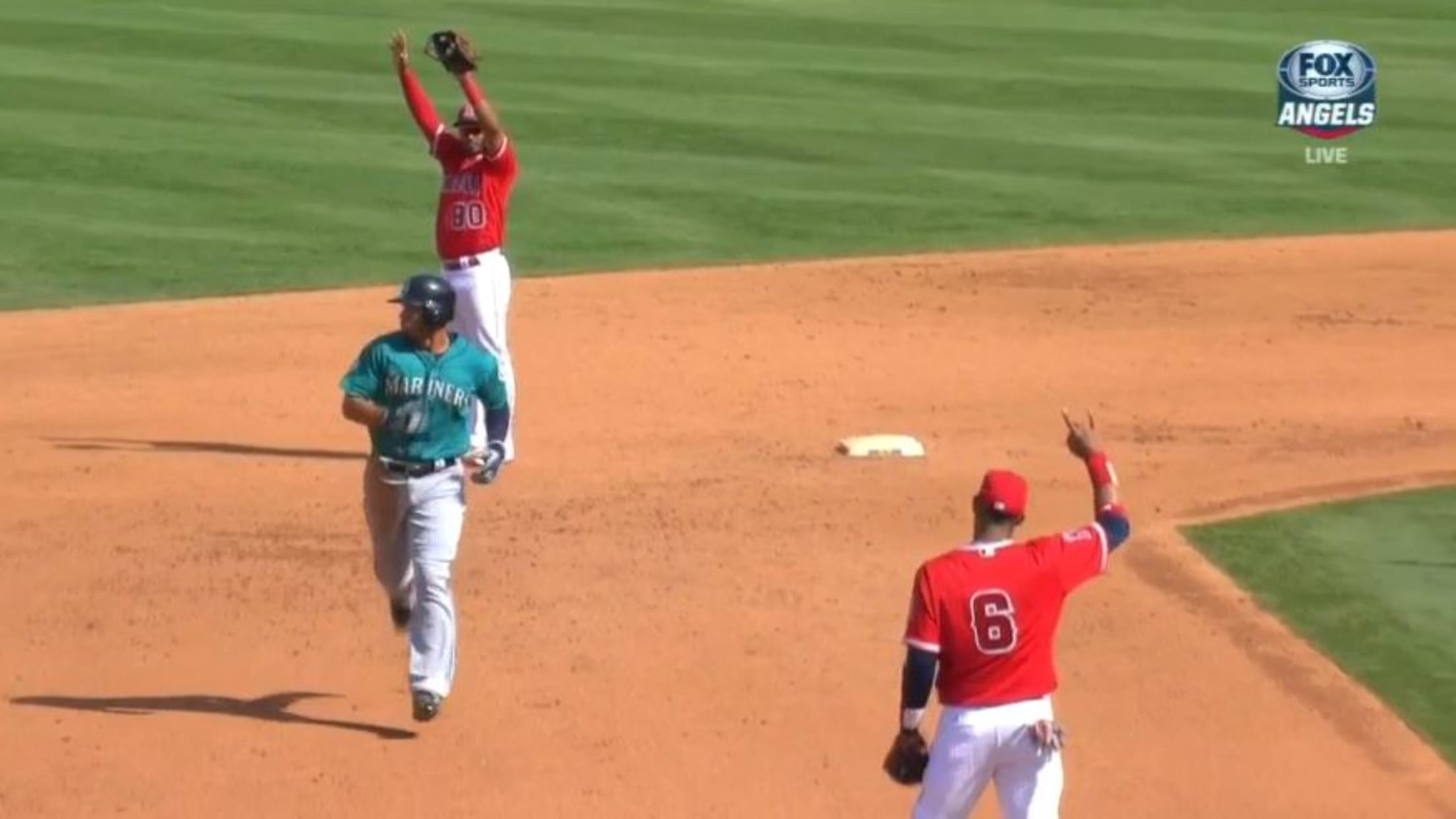 After pointing to the outfield, presumably discussing Nava's play, this fan apparently told his seat mate. "Look, a camera! We're in our very own 'The Truman Show'!"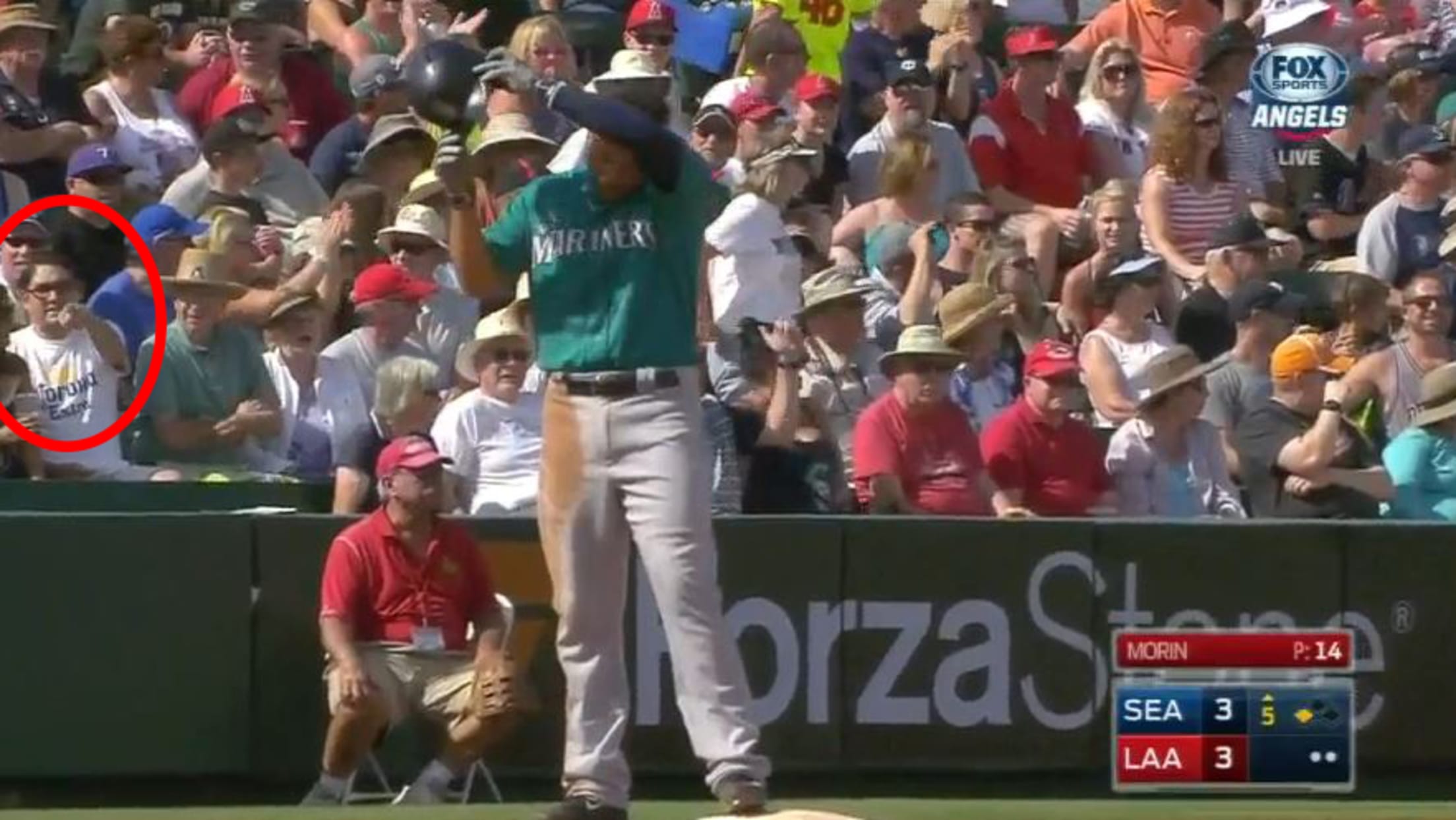 As for the cause of the gaffe? Nava is clearly aware of the problem. "It's this darned glove," he clearly told himself. "How can a person possibly focus on the number of outs there are when these high faluting leather straps are so danged loose."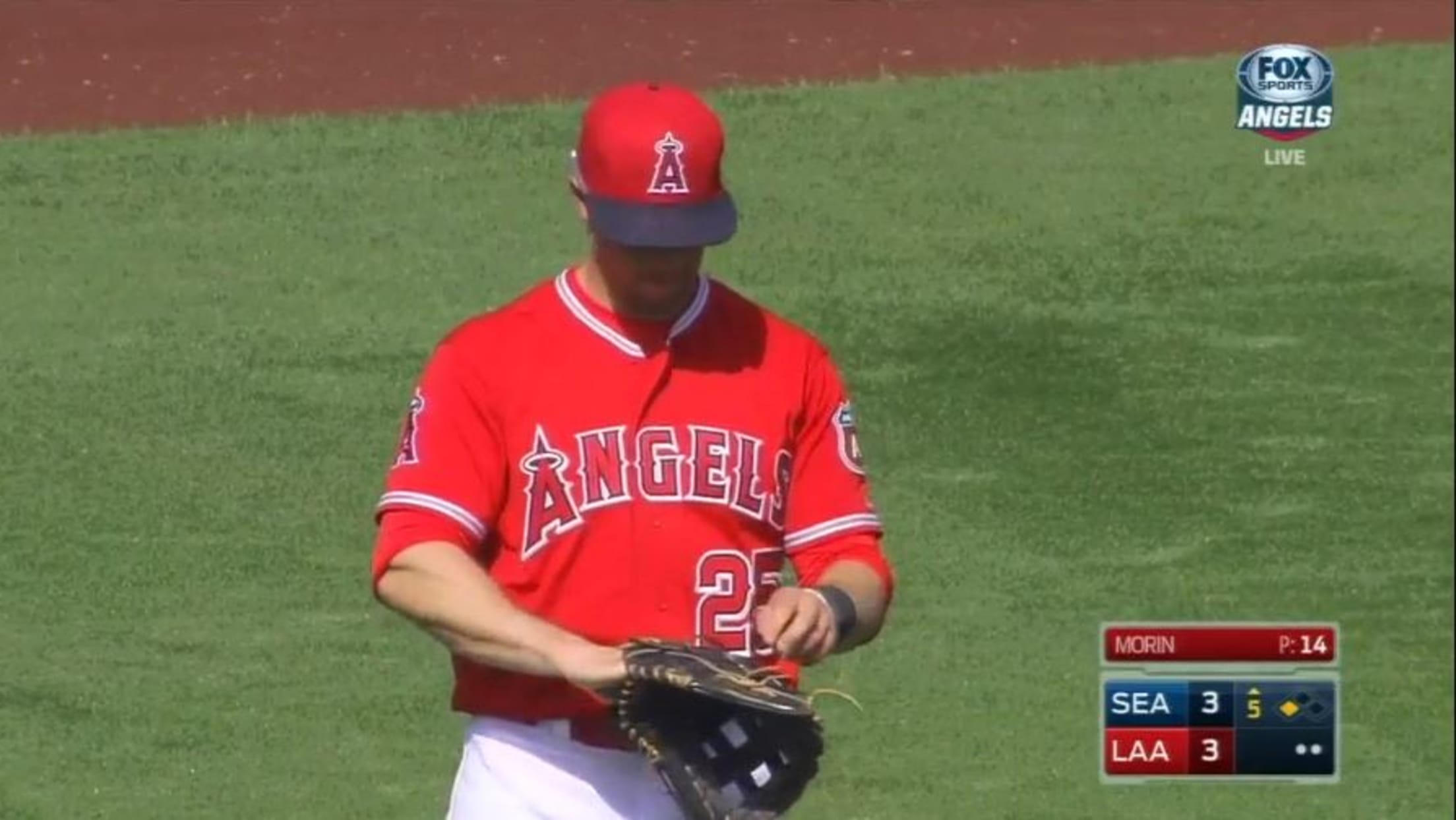 Fortunately, while the rest of the play was the height of Spring Training, Mike Scioscia was in midseason form as he was aware that even if a ball is thrown out of play, you still gotta tag up. Number one indeed, Mike.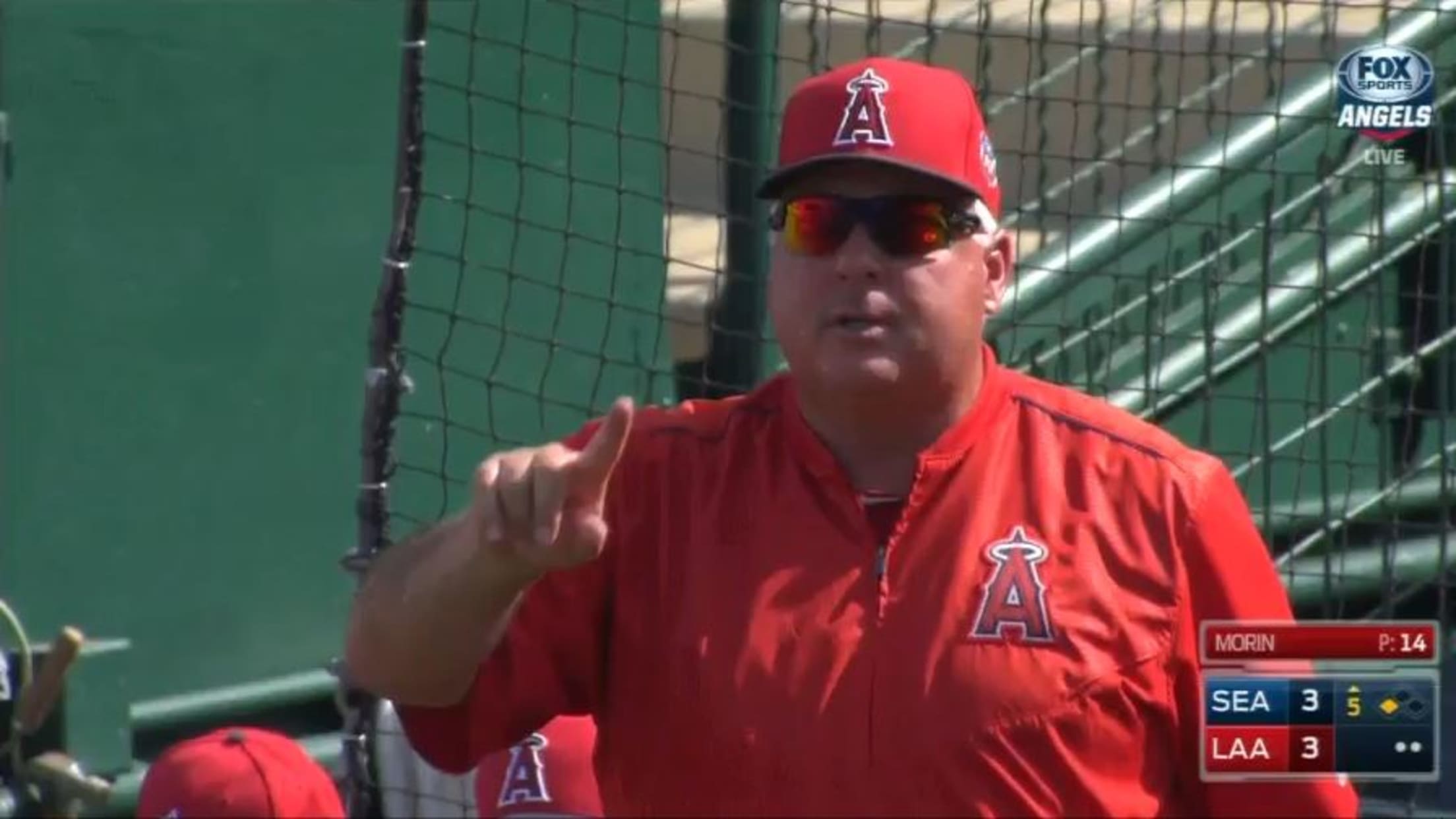 Teams in this article:
Players in this article: