Yasiel Puig celebrated his first home run of 2017 with a giant bat flip
When Yasiel Puig first emerged on the Major League scene as the perfect encapsulation of excitement with giant home runs, laser beam throws and exciting, if questionable, baserunning, it looked like the title of Most Exciting Player was going to be locked up for the next decade. Unfortunately, a series of injuries and ineffectiveness have hit Puig, leading to his worst Major League season last year with just 11 home runs and a .740 OPS.
This winter, Puig has retooled. He spent the offseason getting in shape and has reported to camp looking leaner than he has in the recent past. He's even changed around his swing mechanics, too, adding a leg kick and standing taller in the box: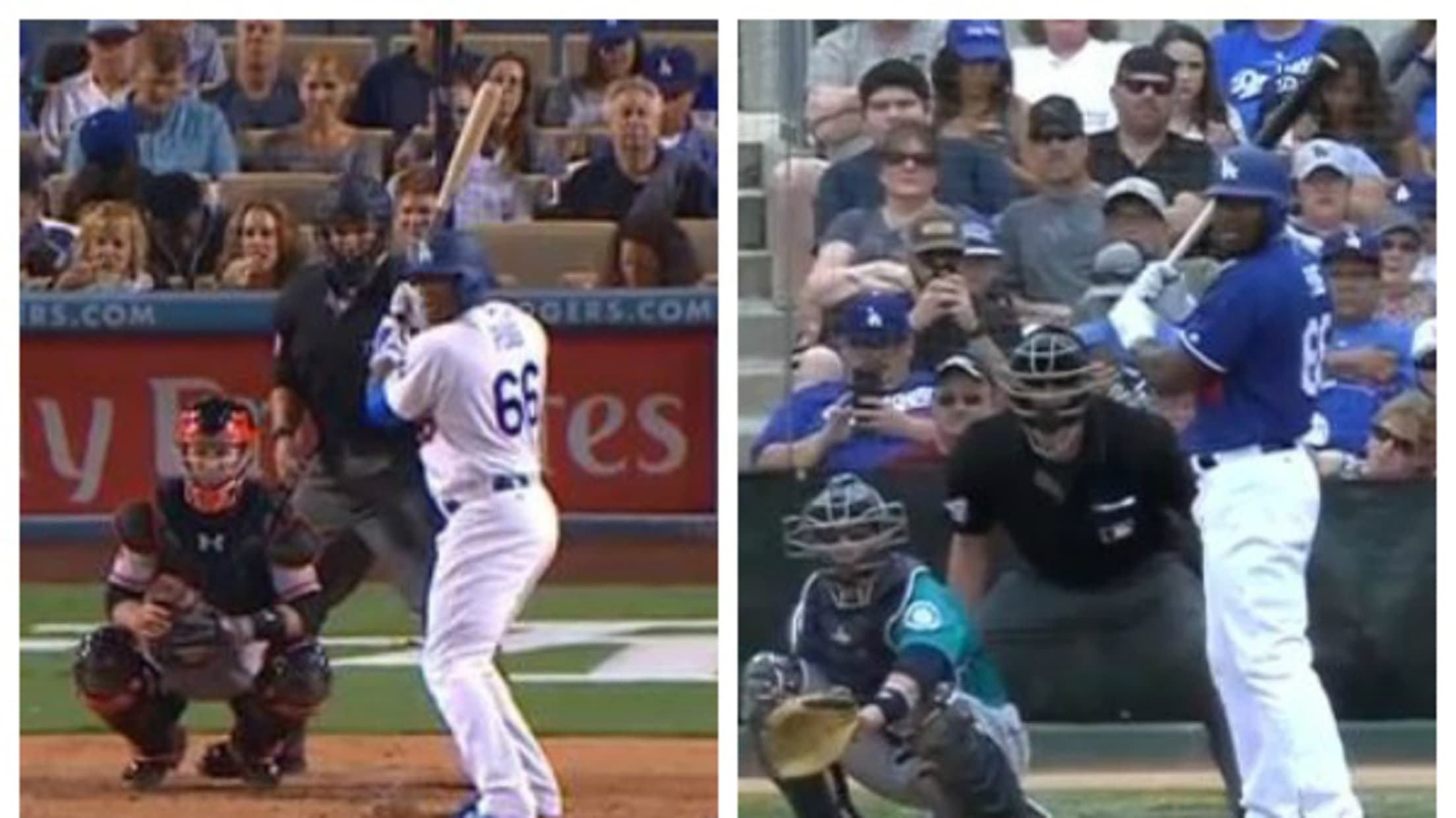 He's apparently made one more change to transform back into the player we all fell in love with: bringing back the bat flip. After pledging to give them up in 2015, Puig launched a left-field blast against the Mariners on Sunday. He then celebrated with a bat launch that would make the Kennedy Space Center proud.
As Puig told MLB.com's Ken Gurnick after being lifted from the game for Henry Ramos, "I haven't flipped the bat like that in a while because I haven't hit the ball like that in awhile."
"I think he earned that one," Dodgers manager Dave Roberts said of Puig's bat flip. "In the context of not disrespecting opponents and playing the game for the team, you've got to have fun. If you hit a homer, that's part of the game and you're going to celebrate things. If you're doing things the right way, I've got no problem with it. The way he's playing, with enthusiasm, that's who he is and that's a good thing."
While a single bat flip isn't proof that 2017 will be known as the Year of Puig, it does give plenty of reason for optimism.
Teams in this article:
Players in this article: