Check out this amazing photo of the two Vladimir Guerreros with Muhammad Ali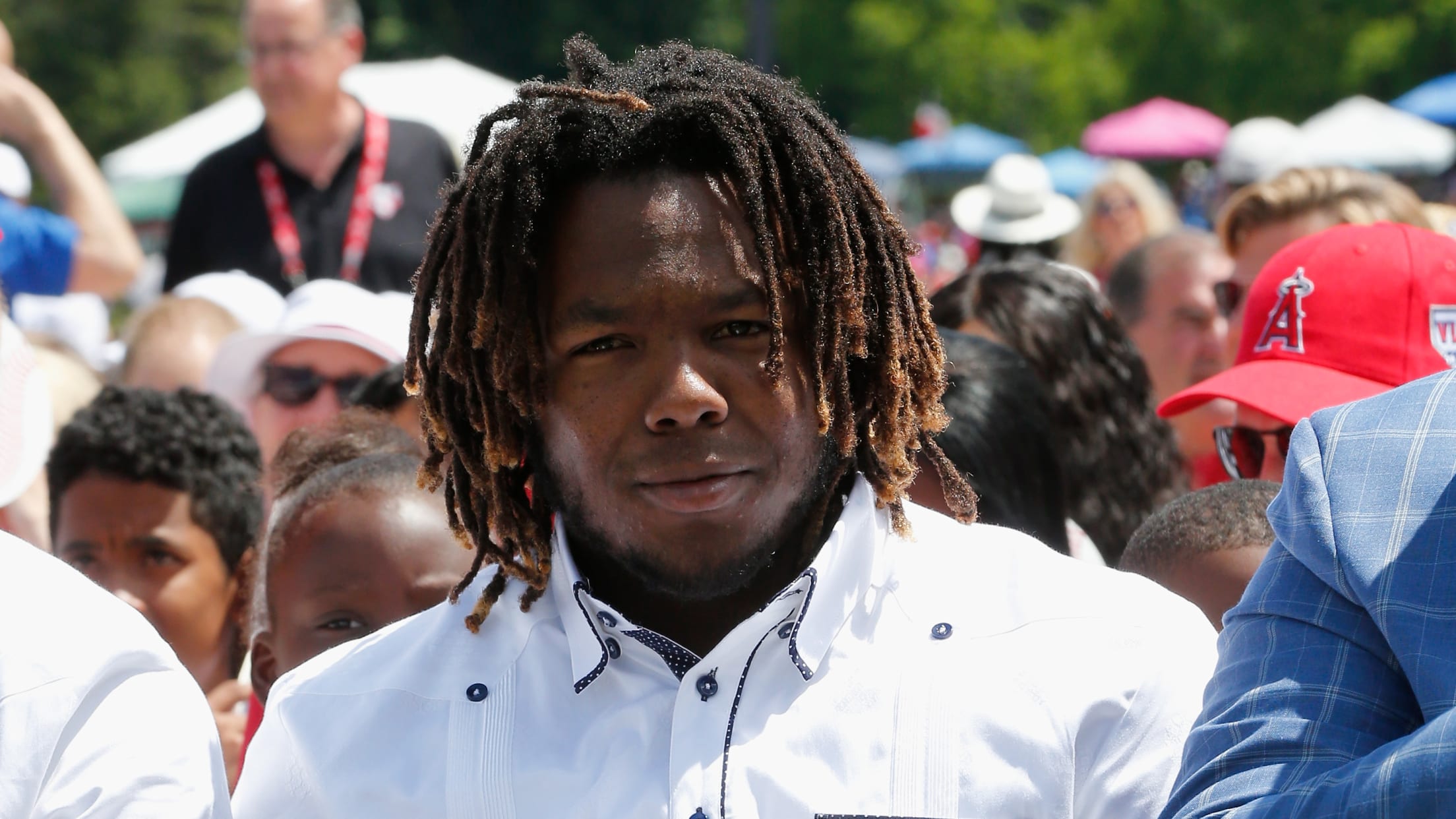 at Clark Sports Center during the Baseball Hall of Fame induction ceremony on July 29, 2018 in Cooperstown, New York. (Jim McIsaac)
Vladimir Guerrero Jr. -- No. 1 overall prospect in baseball and son of recently inducted Vladimir Guerrero Sr. -- recently knocked his very first Triple-A home run. After missing some time with an injury, Vlad Jr. is back to showing the baseball world why there's no other prospect in the game like him.
It's also probably safe to say that few, if any, other Minor Leaguers have ever been hugged as a toddler by boxing GOAT and civil rights legend Muhammad Ali.
This picture seems to have been taken right before or after Ali threw out the first pitch at the 2004 All-Star Game. It's not crazy to think that some of Ali's athletic prowess may have rubbed off on the younger Guerrero, who was somehow only five years old when this happened.