Vladimir Guerrero Jr. and a bunch of his fellow Blue Jays prospects went curling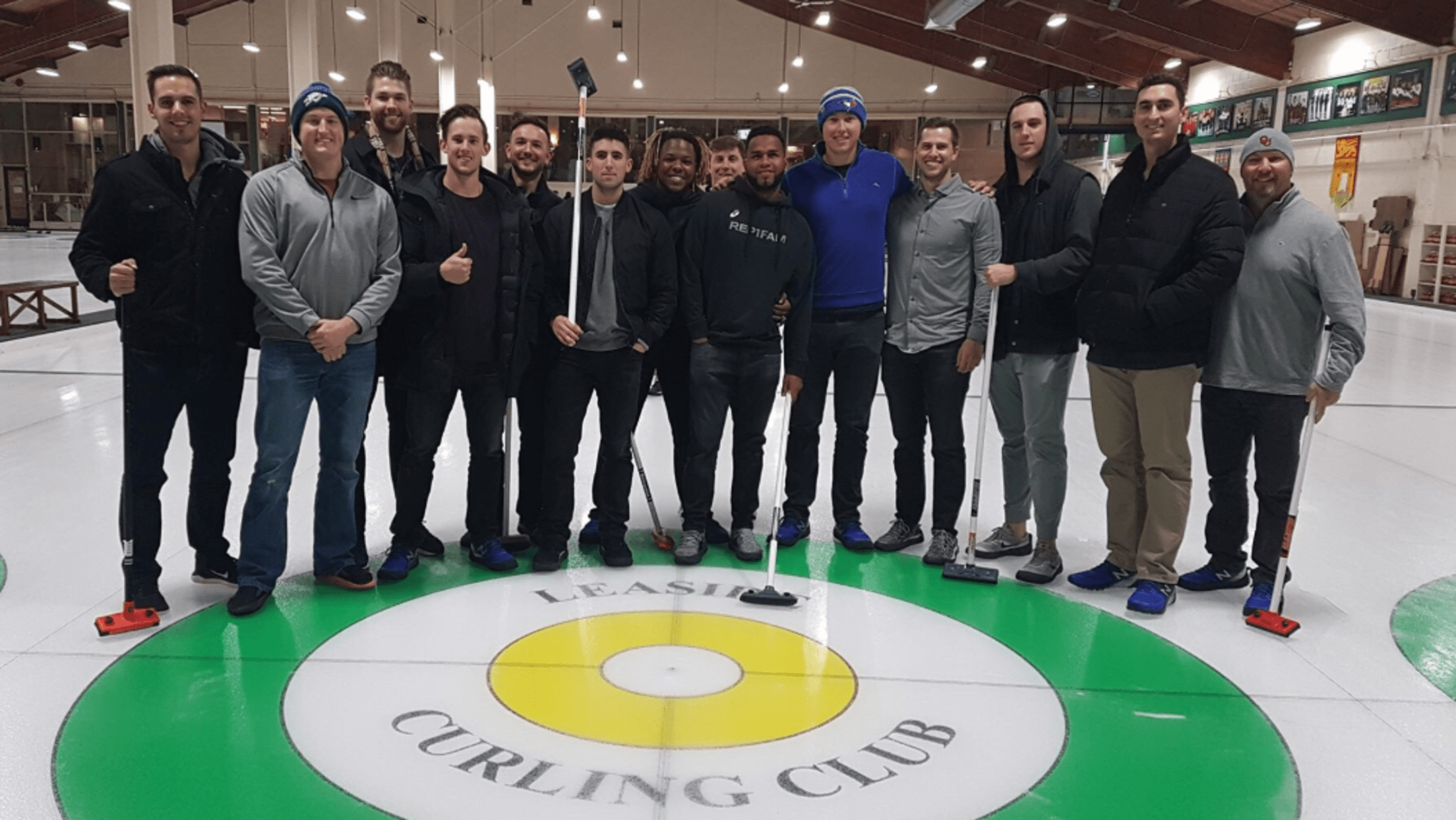 Over the last few weeks, much of the baseball world has focused on the future of A's first round-draft pick, Heisman-winning quarterback and generational two-sport athlete Kyler Murray. The debate over whether Murray should play baseball or football has become a huge story thanks to the insanely talented youngster's ability to play two sports outrageously well.
Well, we might have another two-sport situation on our hands, but it's not what you'd expect.
Leaside Curling was pretty thrilled to host some @BlueJays prospects tonight! I don't think we changed any of their sporting career paths but the smiles show they had fun trying our game! pic.twitter.com/7nvermfLXp

— Leaside Curling Club (@LeasideCurling) January 16, 2019
Tuesday night, a gaggle of top Blue Jays prospects -- including 104-mph fastball thrower Nate Pierson, Cavan Biggio (son of Craig) and No. 1 prospect in baseball Vladimir Guerrero Jr., -- had themselves an outing at the curling rink. While not quite at the level of football in America, curling is a pretty huge deal up north in Canada (even though the U.S. won the gold medal at the last Olympics) and maybe the allure of curling superstardom might push Vlad Jr. towards pursuing a two-sport lifestyle.
And while the Dominican Republic doesn't yet have a top-notch curling program, Vlad Jr. might be the perfect person to pull off a compelling sequel to Cool Runnings.