Vladimir Guerrero tweeted a throwback tribute to his son prior to the Futures Game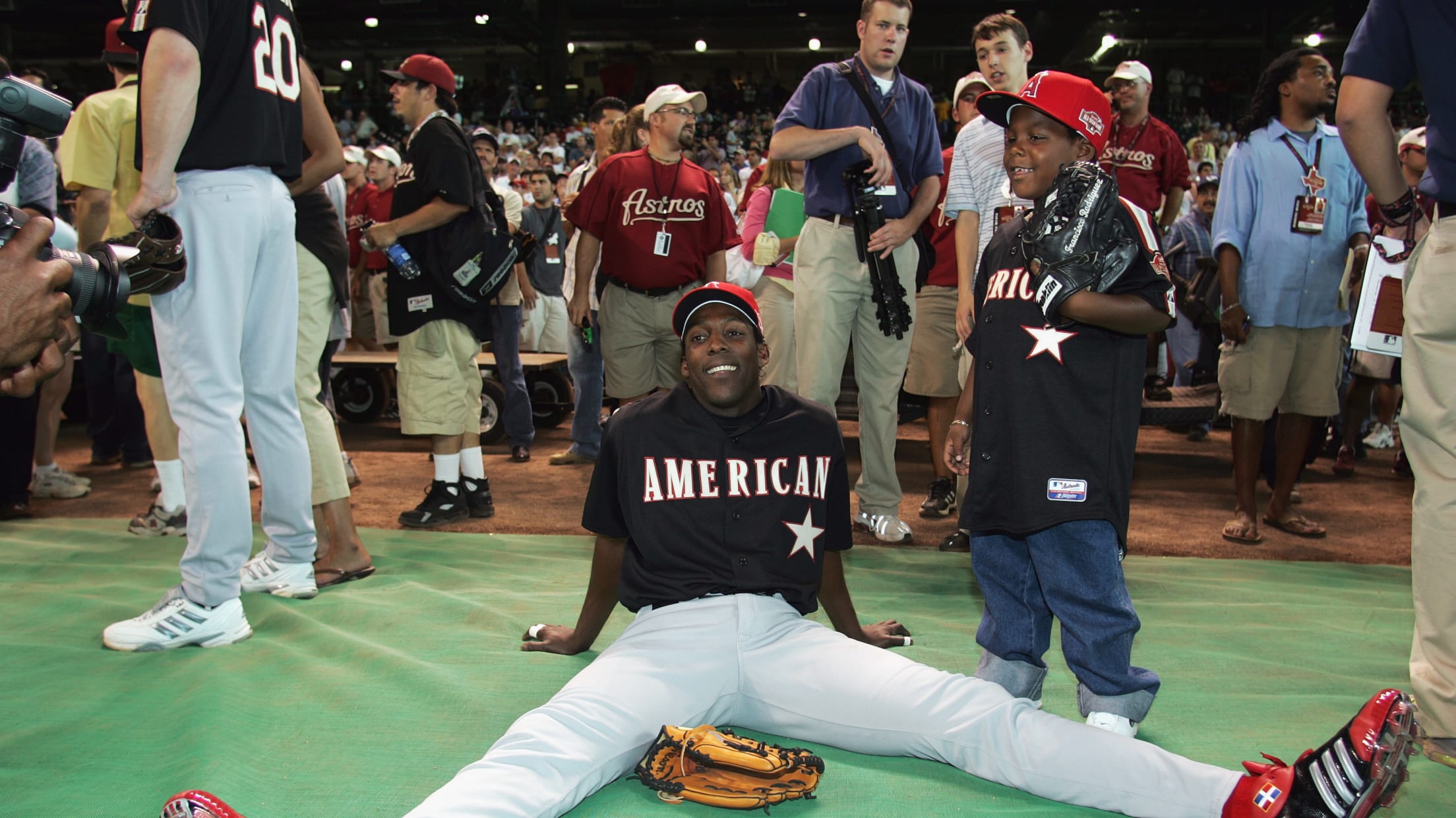 Not long ago, Vladimir Guerrero was an All-Star Game regular, making nine appearances in the Midsummer Classic, most recently in 2010. Now, though, a new generation of Guerreros has officially descended upon baseball.
Prospect Vladimir Guerrero Jr. will represent the Blue Jays today at the SiriusXM All-Star Futures Game in Miami (watch live on MLB Network and MLB.com). The 18-year-old has come a long way since accompanying his father to previous All-Star festivities, and Vlad Sr. decided to honor his son with some vintage photos on Twitter:
I remember when I took my son to see me play in the All Star Game. Today, he will play in the Futures Game. Thanks God for the blessings! pic.twitter.com/FwtNO79S8n

— Vladimir Guerrero (@VladGuerrero27) July 9, 2017
Yes, somehow that small kid standing next to Guerrero at Montreal's Olympic Stadium and at the 2004 All-Star Game in Houston is grown up and making a name for himself. MLBPipeline.com has the third baseman ranked as Toronto's top prospect, and 26th overall in baseball.
The elder Guerrero is one proud papa.